Mixed Berry Sorbet and Prosecco is a simple yet elegant cocktail to ring in the new year or celebrate a special occasion.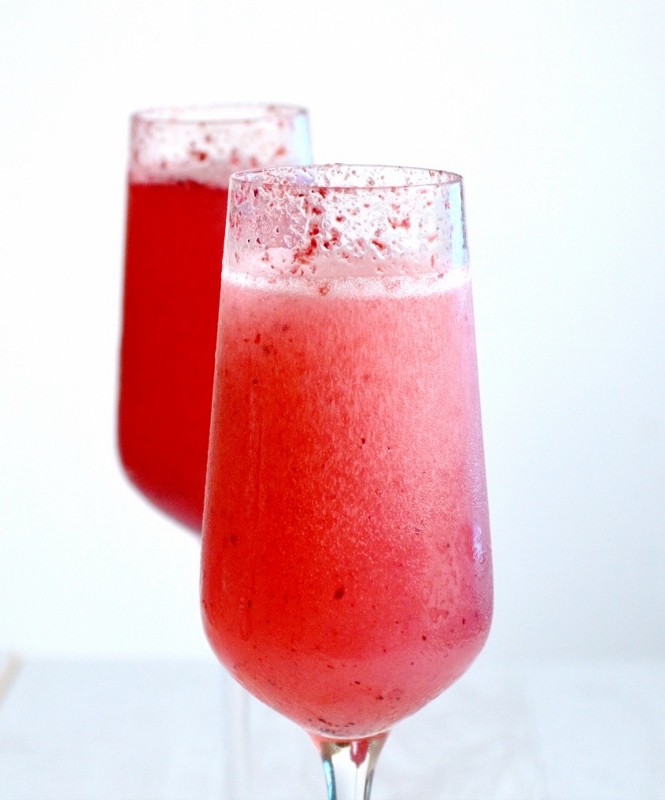 Homemade mixed berry sorbet topped with prosecco or champagne makes an elegant cocktail for a new year celebration. It has been a wonderful year, which i am so thankful for. Having some bubbly on New Year's Eve is the perfect way to toast to a New Year.

If you are having guests over for a New Year Celebration this mixed berry sorbet and prosecco cocktail will certainly have them smiling. One of the best things about this recipe is that you can use any fruit of choice to make the sorbet.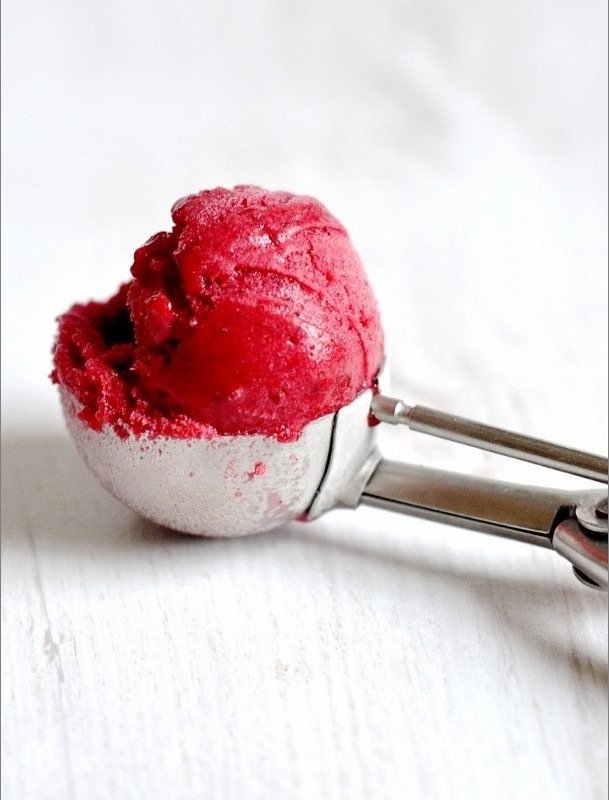 When making this mixed berry sorbet with prosecco cocktail there really aren't any measurements to follow. Scoop however much mixed berry sorbet you want into a glass then top with prosecco. It's that easy.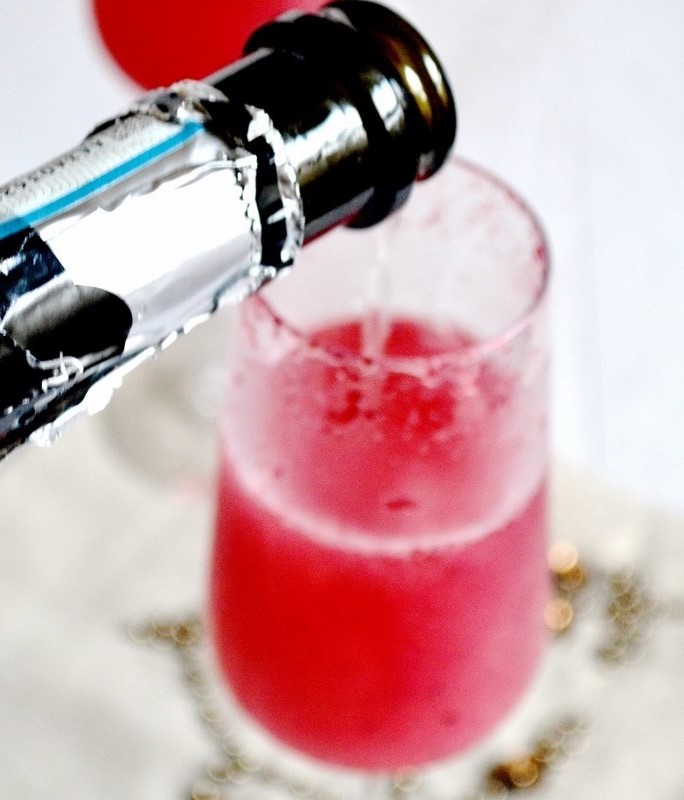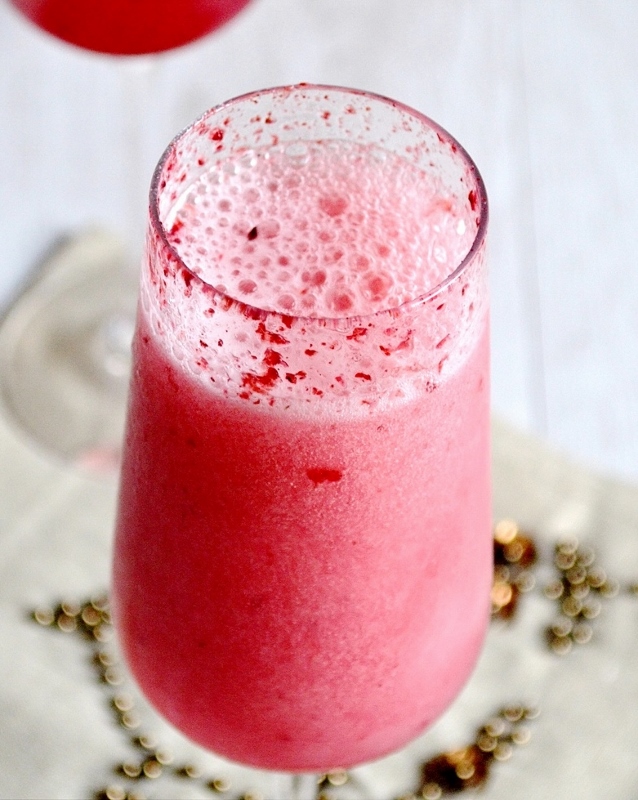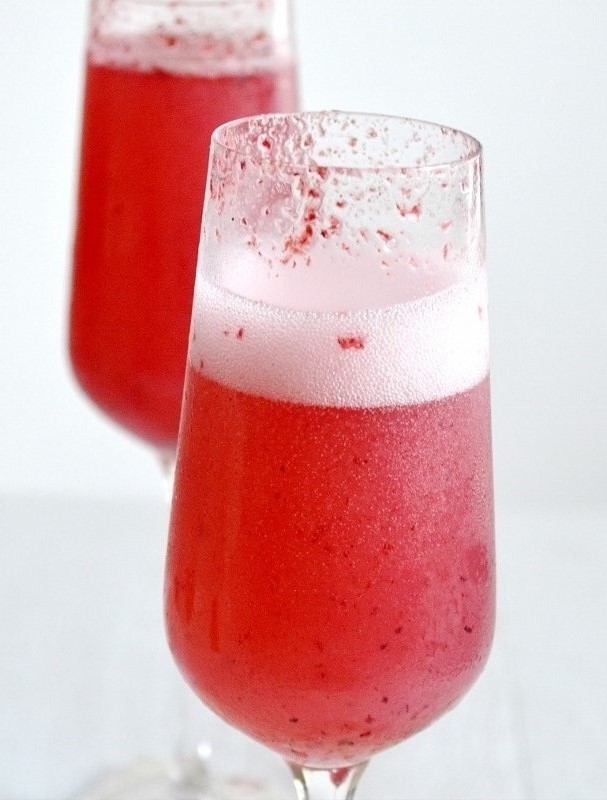 Here's to 2015.

Mixed Berry Sorbet with Prosecco
Ingredients
Sorbet

160ml (2/3 cup) water
130g (2/3 cup) sugar
250g frozen mixed berries
1 tablespoon lemon juice

Mixed Berry Sorbet with Prosecco

Mixed berry Sorbet
1 bottle of Processo or Champagne or sparking drink
Instructions
Stir water and sugar in a saucepan over a low heat until sugar has completely dissolved.Bring sugar syrup to a boil over medium heat, stirring frequently. Remove from heat and allow to cool in fridge for 30 minutes.
Puree berries in food processor or blender until smooth. Over a large bowl, pour the berry puree into a fine mesh sieve and push the puree through the sieve using a rubber spatula to remove most of the seeds from the berries. Set puree aside.
Stir sugar syrup into berry puree. Mix in lemon juice
Prepare the berry sorbet using an ice cream make according to your ice cream maker's instructions.
Scoop into a container and freeze until solid.
Mixed Berry Sorbet with Prosecco
Dollop 1 ice cream scoop of frozen sorbet into a champagne flute and pour chilled prosecco over the top. Serve immediately.
Notes
Cook and Chill times are 2 hours plus
3.1
https://bakesbychichi.com/mixed-berry-sorbet-and-prosecco/