Fruity sangria made with red wine, fresh fruit, orange juice and rum. A simple make-ahead cocktail that can be put together in 15 minutes. And is perfect for autumn and winter gatherings.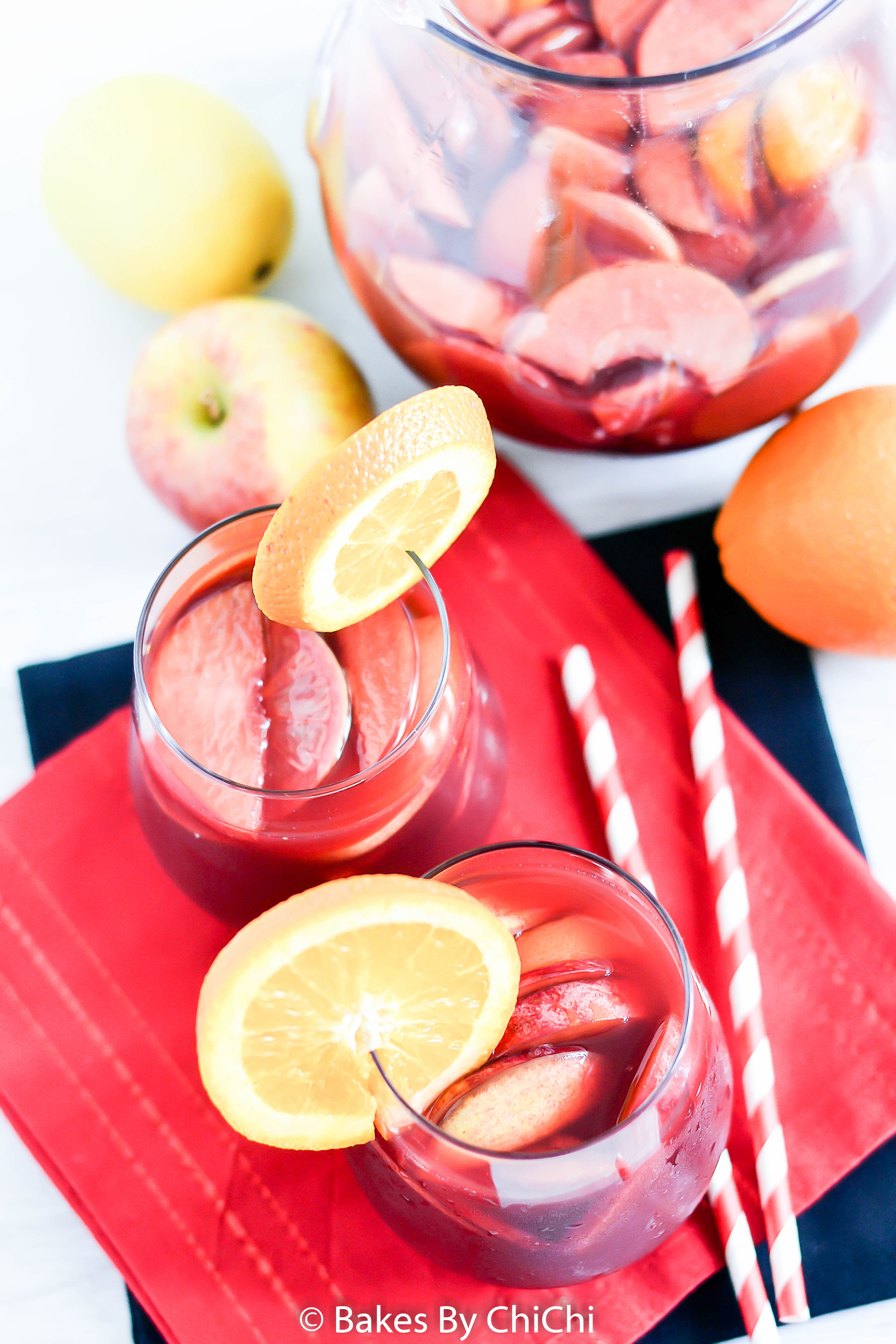 Why am I standing here struggling with a corkscrew to the point were I start to get hot. I am not much of a wine drinker. The odd glass of rose every now and again . And the bottle comes with a screw top. Seriously I really should have googled it before I even attempted this. And why do we have a waiter corkscrew and not the one winged corkscrew. So after a failed attempt, I went to my best friend Google and found a very helpful gentleman who showed me how to do it. If like me, you have no clue how to uncork a wine bottle, please seek help here.
Once the wine cork was conquered, I got onto the task of making my Spanish sangria. To start of we will need plenty of fruit. Slices of apples, juicy oranges and lemon to soak up all that red wine. You can also use any seasonal fruit of your choice. Then rum to give the sangria a kick and then orange juice to sweeten it up. Any red wine you enjoy drinking can be used to make the sangria. Nothing expensive and fancy. The wine I used costs £7. That's the beauty of making sangria. Then add some rum to give the sangria a kick.
Leaving the fruit to steep in the wine overnight is important. This lets the fruit infuse and allows the juices to sweeten up the drink.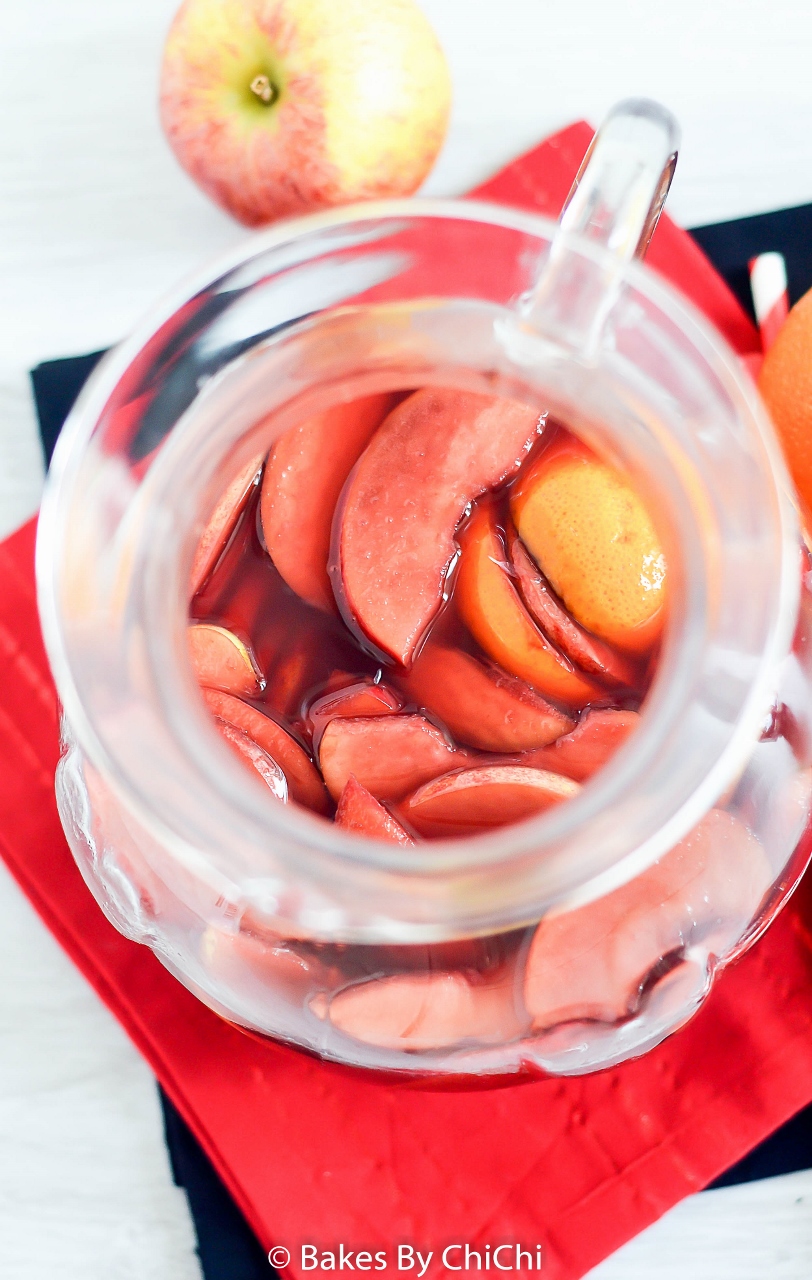 Just before serving you can add some lemonade or soda water to add some fizz to your cocktail. The addition of the lemonade can be omitted, it is all down to how sweet you want your sangria to be.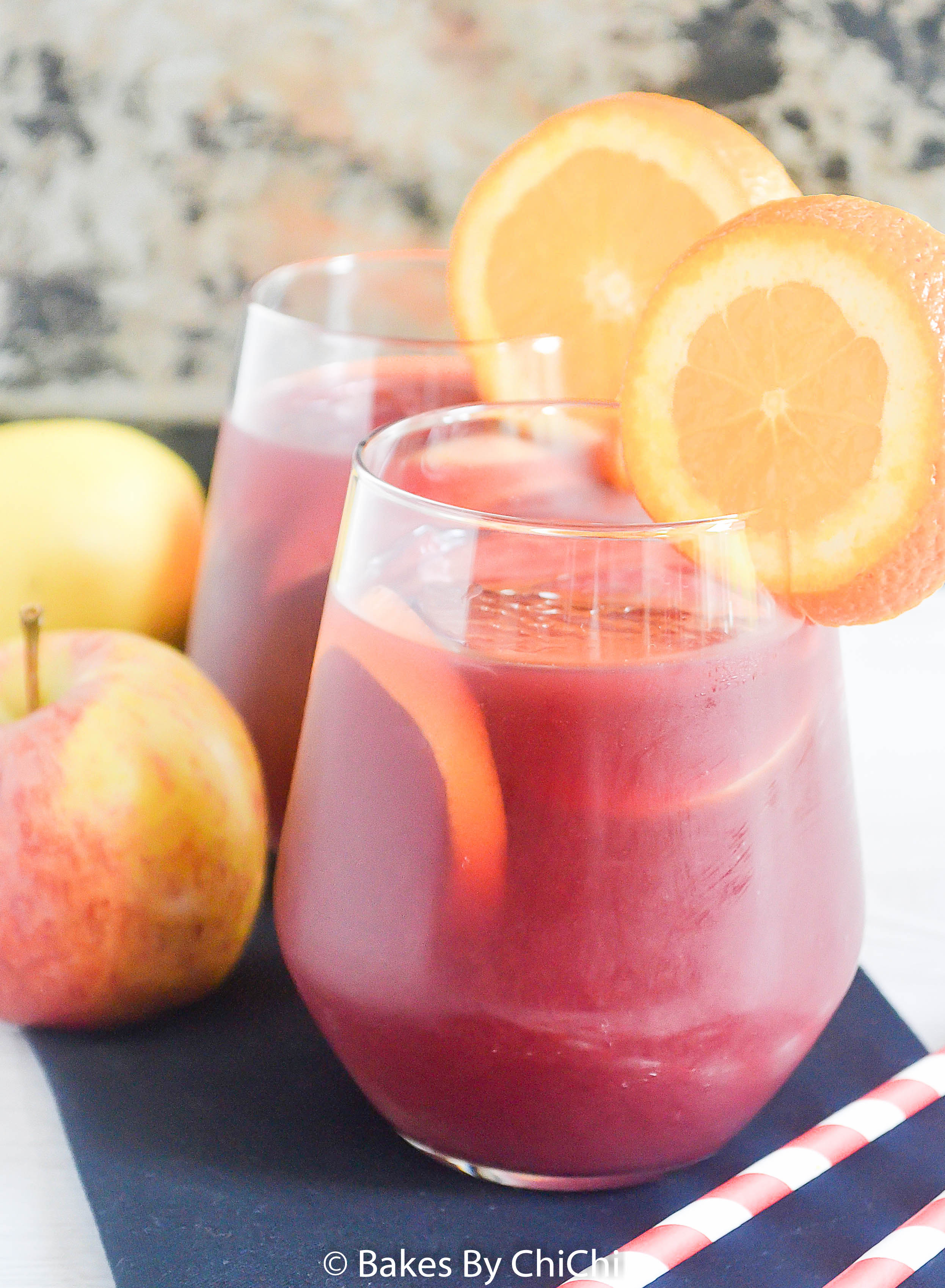 A fruity cocktail perfect for autumn evenings. Enjoy!!
Stay up to date with Bakes by ChiChi on:
Facebook | Instagram | Pinterest | Google Plus | Bloglovin
or you can subscribe to my weekly newsletter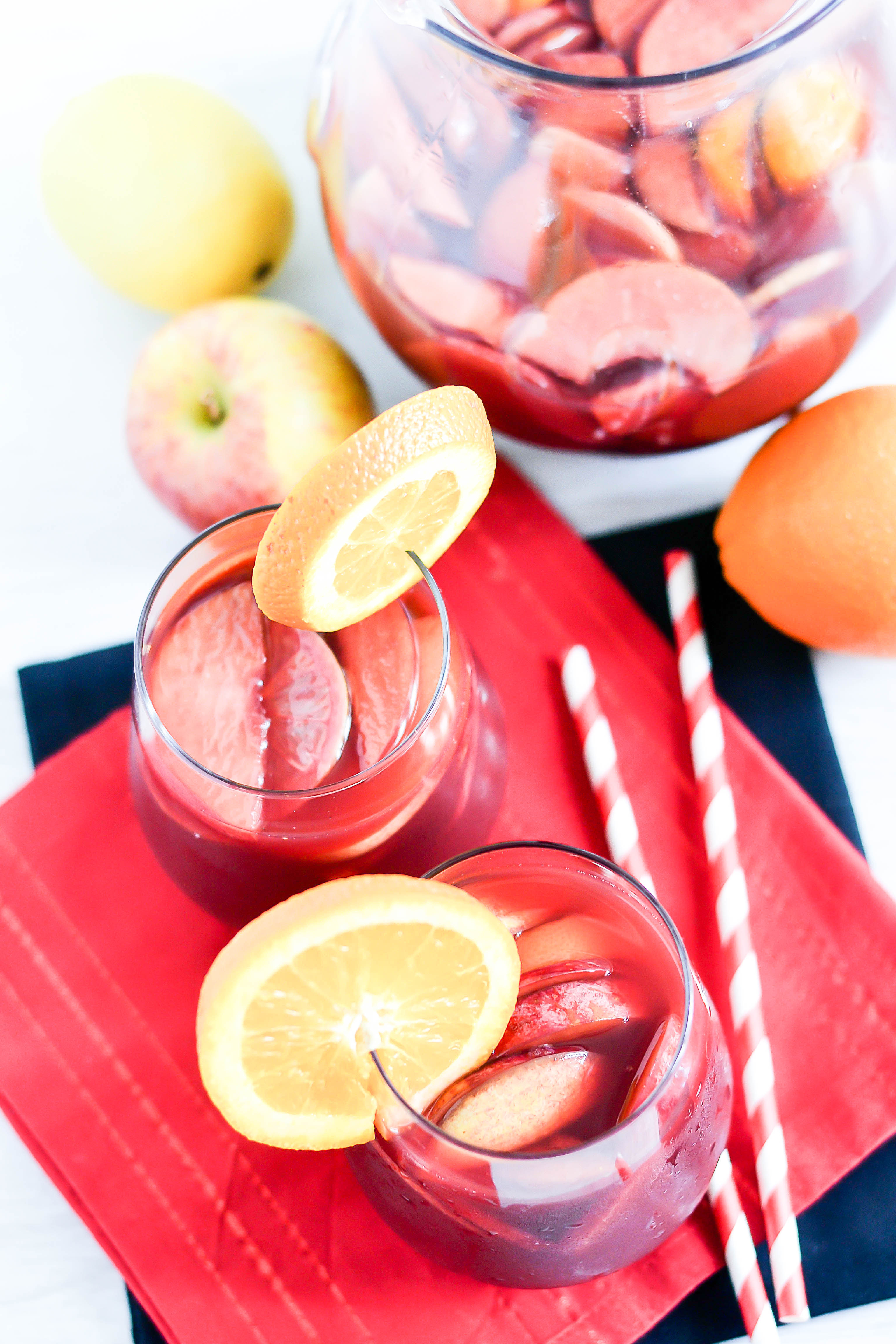 Ingredients
2 red apples, thinly sliced
1 orange, thinly sliced
1 lemon thinly sliced
1 750 ml bottle red Spanish wine
120 ml (1/2 cup) rum
240 ml ( 1 cup) orange juice
lemonade or soda water, optional
Instructions
Cut the apples,oranges and lemon into thin slices and add to a pitcher.
Add rum and then orange juice to sliced fruit.
Pour the wine into the pitcher and stir.
Cover the pitcher and refrigerate for 4-5 hours, or preferably overnight.
When ready to serve, top the sangria with lemonade or soda water.(optional)
3.1
https://bakesbychichi.com/red-wine-sangria/