Merry Christmas Eve Everyone!! Enjoy these soft fudgy chocolate and coffee flavoured pudding cookies this Christmas Eve with a glass of milk.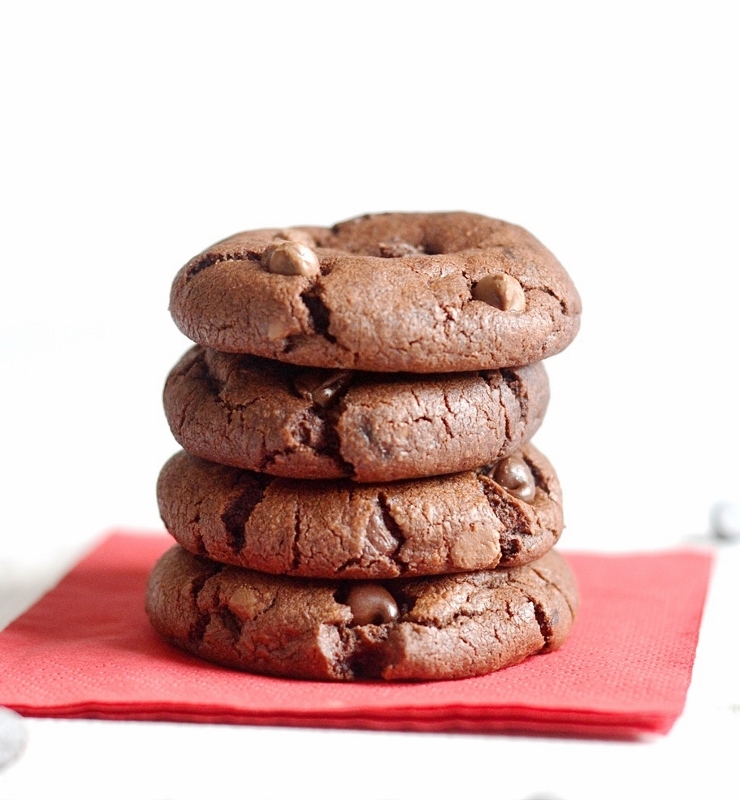 Twas the night before Christmas, presents are still being wrapped, my oven and mixer working non stop. It's time to take a break from everything and enjoy this mocha chocolate chip cookie with a cold glass of milk. These mocha cookies loaded with chocolate chips are so soft and tender. Thick and chocolatey with the beautiful flavour of the coffee these cookies are perfect for Christmas Eve.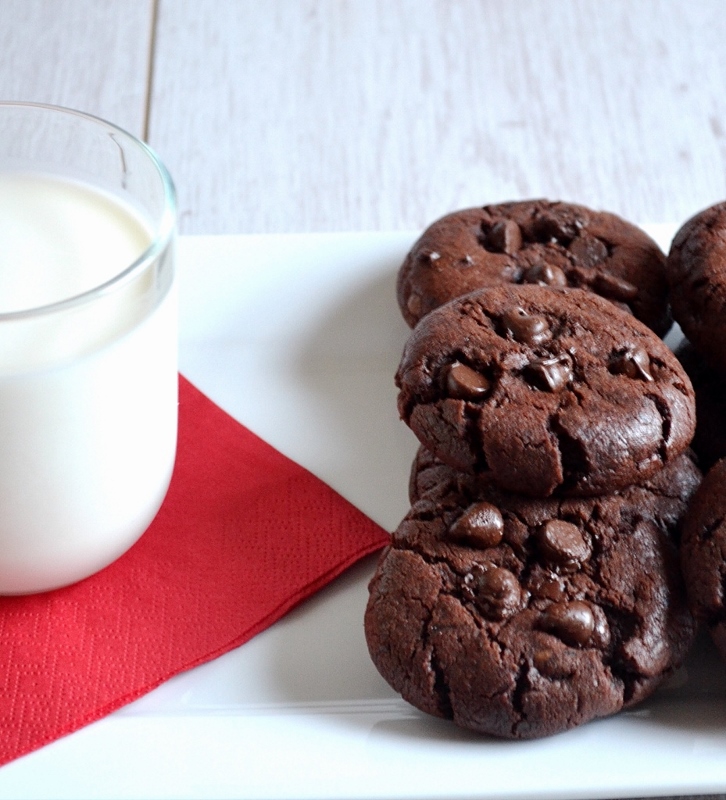 It has been a whirlwind week, trying to get everything done. Sometimes I just have to pause and remind myself that Christmas is just one day. Exhausted is an understatement.  But at the end of it all it is all worth it. The look on my children's faces when they open their presents and enjoying the holidays with loved ones.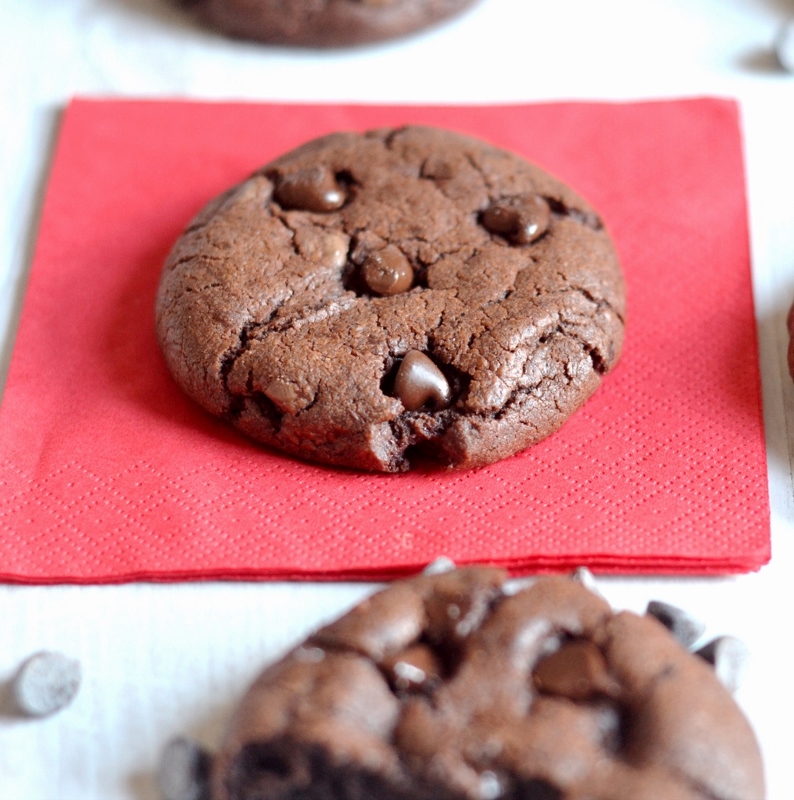 A very Merry Christmas to everyone.
Mocha Chocolate Chip Pudding Cookies
Ingredients
240 g (1 cup) unsalted butter, room temperature
180g ( 1 cup) brown sugar
50g   (1/4 cup) caster sugar
2 eggs
2 teaspoons coffee extract
1 packet instant chocolate pudding mix
30g (1/4) cup cocoa powder
240g (2 cups ) flour
1 teaspoon bicarbonate of soda
200g (1 cup) chocolate chips
Instructions
In the bowl of stand mixer beat butter and sugar until light and fluffy, about 5 minutes. Add eggs one at time, mixing well until combined. Scrapping sides as needed. Add coffee extract.
Add pudding mix and cocoa powder and mix until combined.
Sift flour and baking soda into mixture. Mix until combined on low speed
Fold in chocolate chips.
Wrap dough with plastic wrap and chill for at least 2 hours or overnight.
Preheat oven to 165 degrees Celsius and line baking sheet with parchment paper.
Remove dough from fridge and allow to soften for 10 minutes .
Scoop 3 tablespoons of dough and roll into balls and place on parchment paper leaving 2 inches between cookies. Flatten slightly.
Bake for 10 - 12 minutes. Centre of cookies may look slightly under cooked.
Remove from oven and cool on baking sheet for about 10 minutes , then transfer to a cooling rack to cool completely.
Serve immediately or store in air tight container for up to 1 week. Wrap cookies well and freeze, they can be frozen for up to 6 months.
Notes
Recipe adapted from Averie Cooks Make sure to chill the dough so when baked the cookies are thick and full
3.1
https://bakesbychichi.com/mocha-chocolate-chip-pudding-cookies/