This luxurious and creamy Nutella Hot Chocolate is the perfect warm drink to enjoy over the Christmas Holidays.
.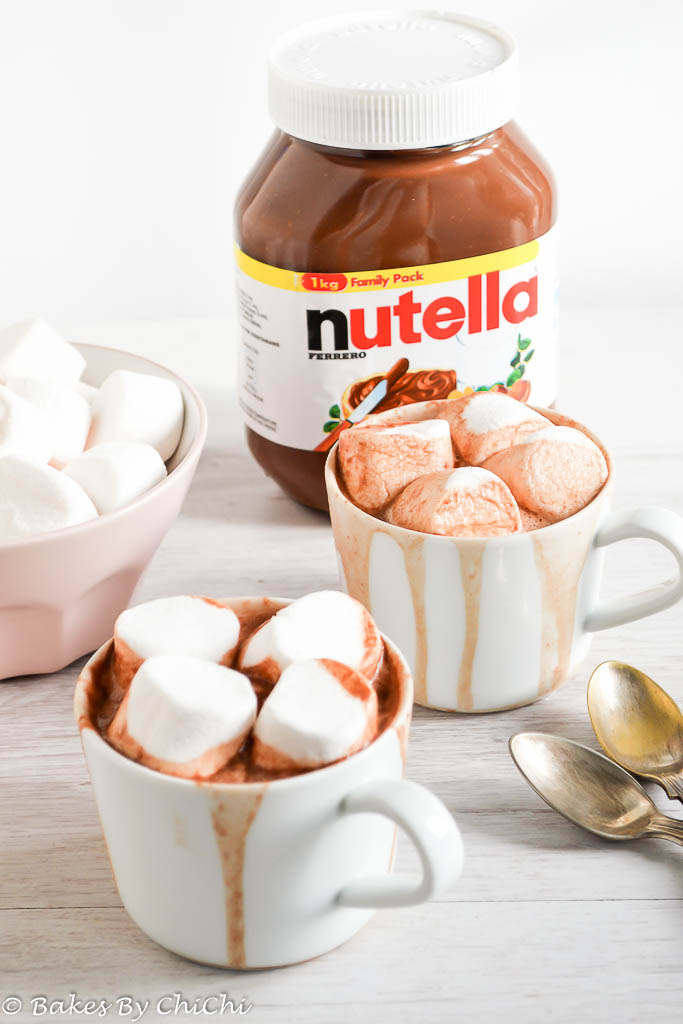 Merry Christmas everyone. I am currently watching Zootropolis and sipping on a mug of hot nutella hot chocolate. What I really should be doing is frosting a chocolate cake, but I am hooked on watching Zootropolis and sipping this really delicious mug of nutella creamy goodness. The perfect way to start Christmas. The lamb is marinating. My oreo cheesecake is in the fridge setting. All I need to do is frost the chocolate cake. I am still undecided on what kind of buttercream to make.
I have made nutella cake, nutella bars, nutella buttercream. It was only a matter of time before I made a drink with Nutella. This lush nutella hot chocolate tastes exactly as it looks. It is very rich and tastes just like you are eating nutella straight from the jar. Probably the most delicious hot chocolate drink I have ever had.
The great thing about this drink is that you can adjust the quantity of the ingredients to suit your palate. If you are a hardcore nutella lover, then by all means add more nutella. I added cocoa powder to give the drink a bit of an earthy flavour.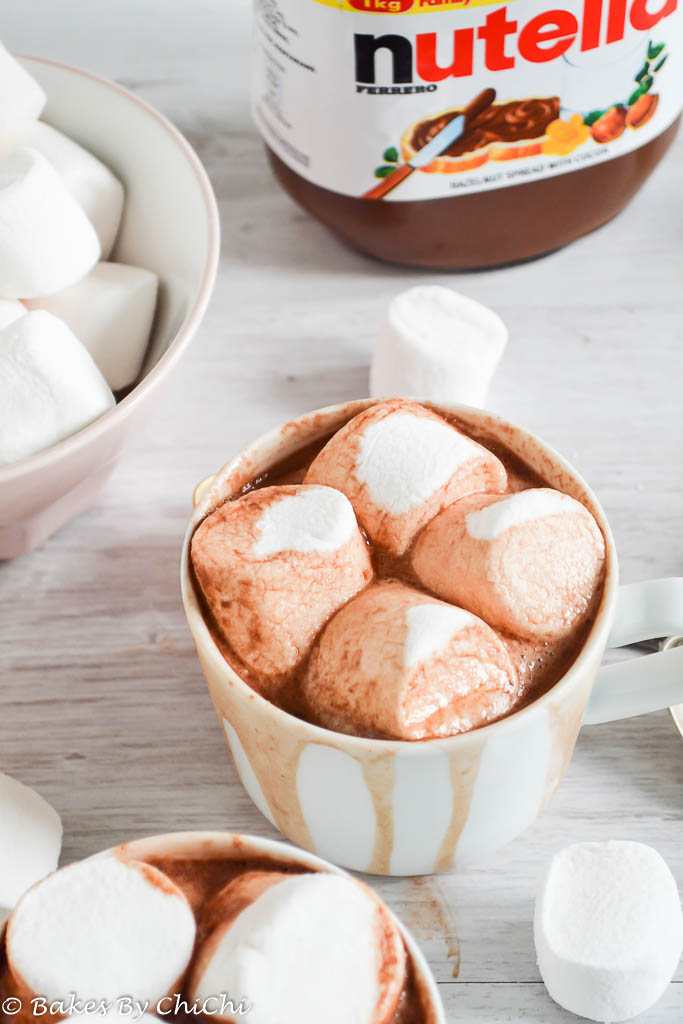 Combine milk, nutella, cocoa powder and a dash of vanilla extract in a pot. Whisk together to combine and bring to a gently simmer and serve . And there you have it.
A chocolatey hazelnut drink. The perfect luxurious drink to kick off the holiday season.
Merry Christmas Folks!!!! 🙂
Stay up to date with Bakes by ChiChi on:
Facebook | Instagram | Pinterest | Google Plus | Bloglovin
or you can subscribe to my weekly newsletter
Nutella Hot Chocolate (Video)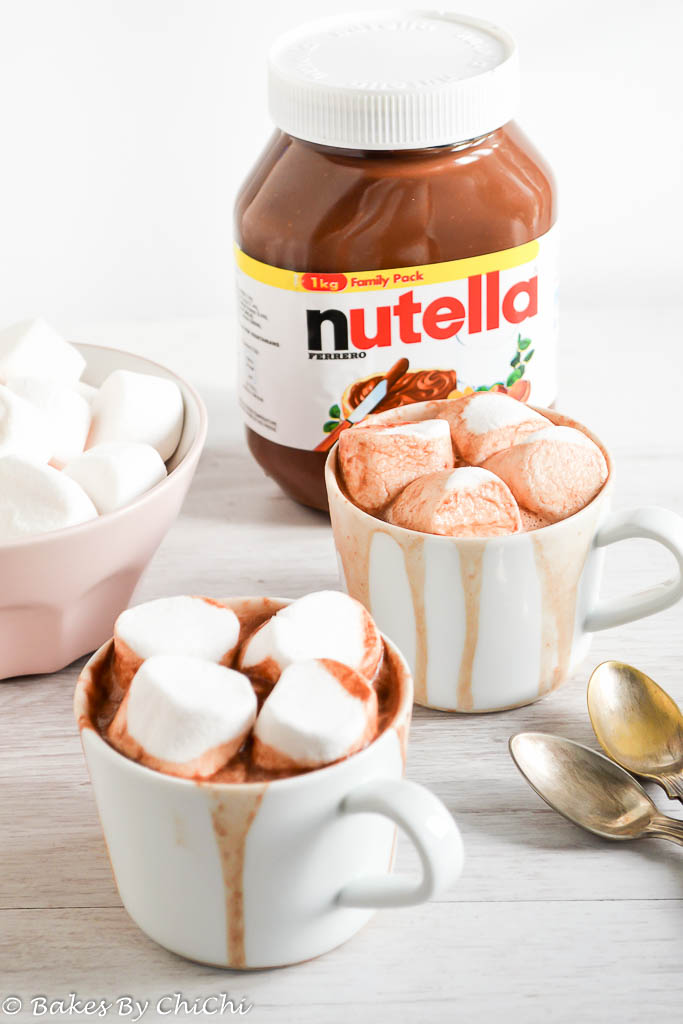 Ingredients
500 ml (2 cups) milk
3 tablespoons nutella or chocolate hazelnut spread
2 teaspoons cocoa powder
Marshmallows (optional)
Instructions
Add milk to a saucepan and heat until warm.
Add nutella or chocolate hazelnut spread and cocoa powder and whisk until combined.
Bring to a low boil, whilst stirring. Cook for about a minute.
Divide hot chocolate between mugs and top with marshmallows if desired.
3.1
https://bakesbychichi.com/nutella-hot-chocolate/