Creamy luscious lighter version of  smoked salmon pate that can be enjoyed as a starter or a simple lunch.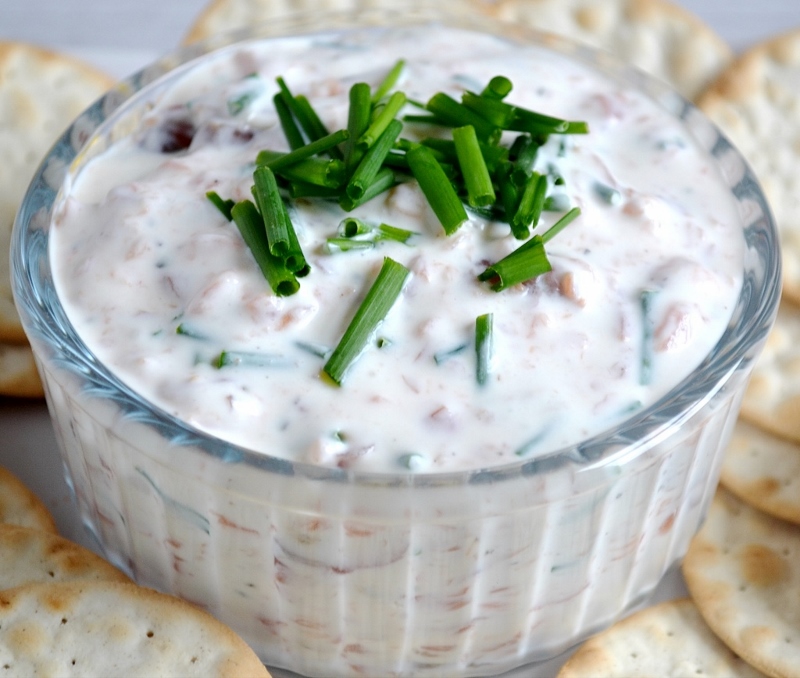 Healthy snacks in between meals is a great way to fight off hunger. This delish creamy – textured and smoky flavored lightened up pate is simple and yet delicious. A marriage of flavors and textures just make this pate deliciously perfect. Lovely on salads, crudites, crackers or oatcakes. Serve it even as a topping for canapes.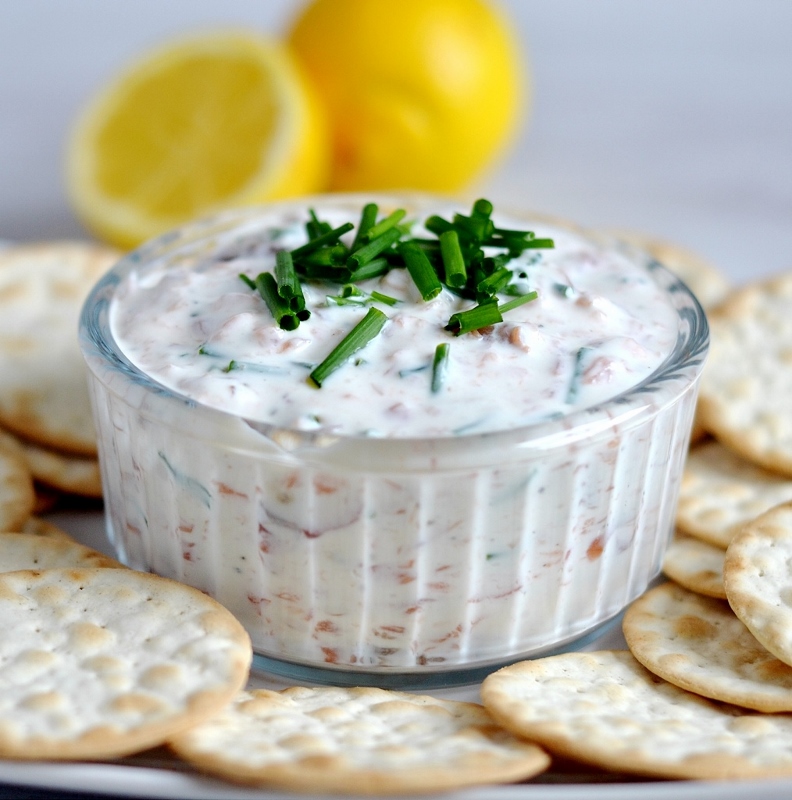 This pate is so versatile that it can be had as a snack, served as an elegant starter for a dinner party or even as a light lunch .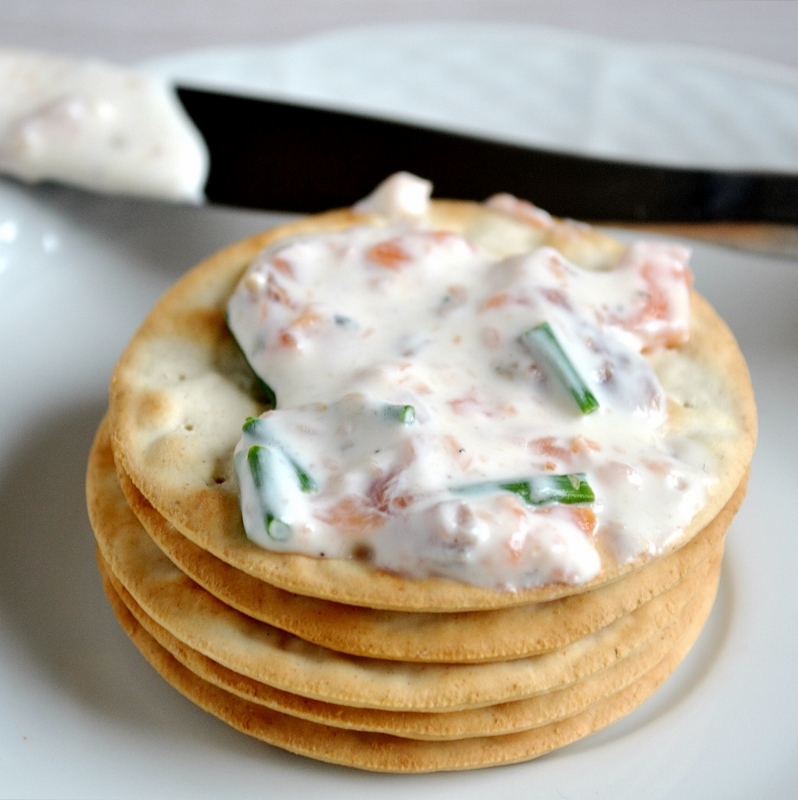 I wanted a lighter pate so instead of full fat cream cheese, i made this with light cream cheese and creme fraiche.  Mixed in salmon trimmings, lovely oniony chives, tangy lemon juice and lots of freshly ground black pepper.  I've snacked on this smoked salmon pate with crackers in between meals this week and had it as light lunch as well. I simply cannot get enough of this pate.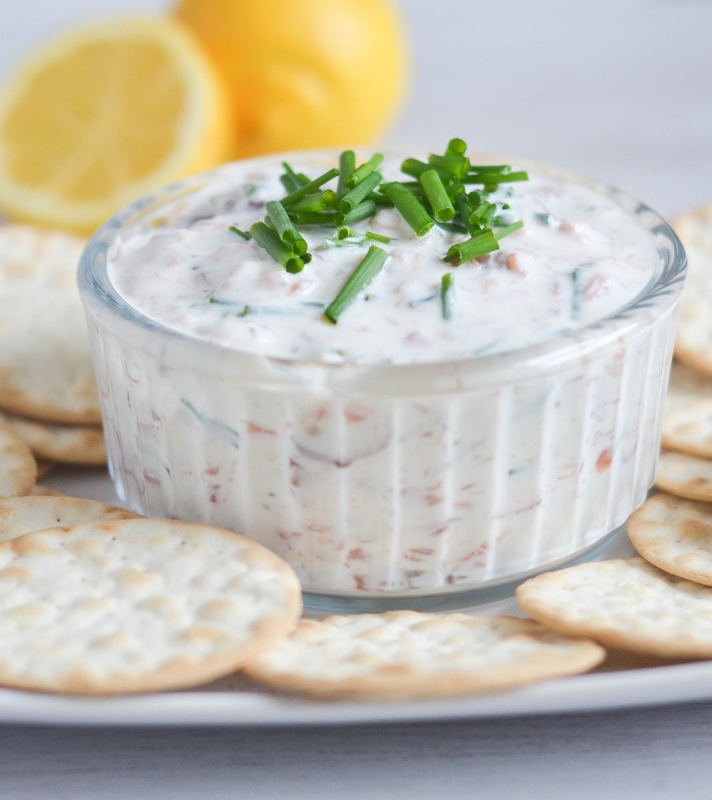 Lightened Up Smoked Salmon Pate

Ingredients
115g (1/2 cup)  light cream cheese
55g (1/4 cup) light creme fraiche
150g (5 ounces) salmon trimmings or smoked salmon pieces, divided
2 teaspoons fresh lemon juice
Small bunch of chives, chopped
Freshly ground black pepper
Instructions

Combine soft cream cheese, creme fraiche,lemon juice and half the salmon trimmings or pieces into a food processor and blitz until smooth.

Transfer mixture to a mixing bowl and fold in chopped chives and remaining salmon trimmings or pieces.

Season generously with freshly ground black pepper.

3.1

https://bakesbychichi.com/lightened-up-smoked-salmon-pate/