Creamy rich gingerbread cheesecake that brings together the flavours of spicy gingerbread and cheesecake.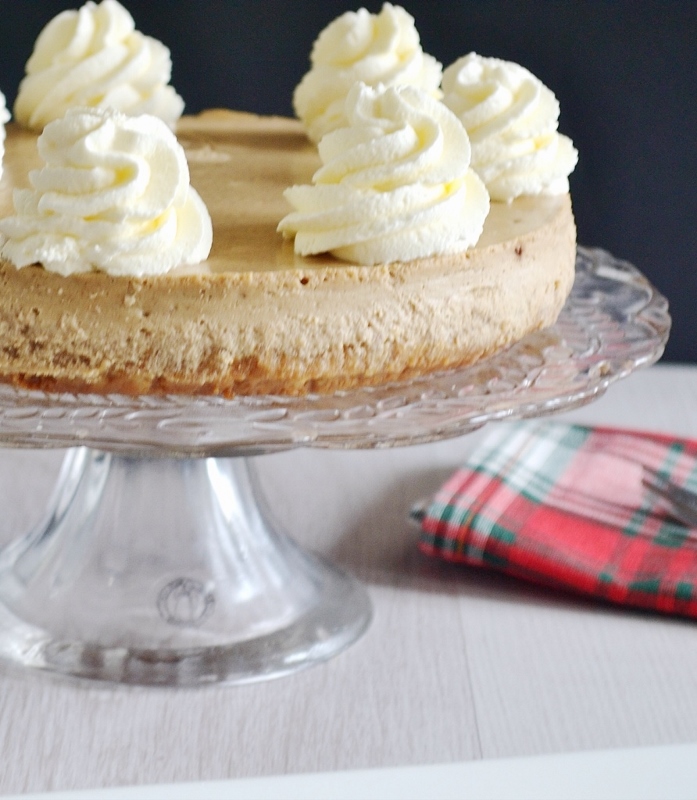 Is it too early to start sharing Christmas recipes? I wonder. I'm sharing this recipe anyway.
This year i plan on doing Christmas present shopping on time with enough time to spare,no procrastination. Last year i was running around the shopping centre like some deranged woman trying to buy presents at the last minute. Online shopping is the way to go. No queues, no crowds, click, basket and checkout. It can be cost effective as well, as you can price compare and get money off voucher codes. I'm also thankful for the customer reviews, nice to know what others think of the product.  Shipping costs can be a pain though, thankfully some shops have a click and collect service.
Now you don't have to queue up or order this gingerbread cheesecake. It's pretty easy to make and has all the flavors of a gingerbread. The recipe can be used to make 6 individual gingerbread cheesecakes( that is if you are using a cheesecake tin) or make just one big cheesecake.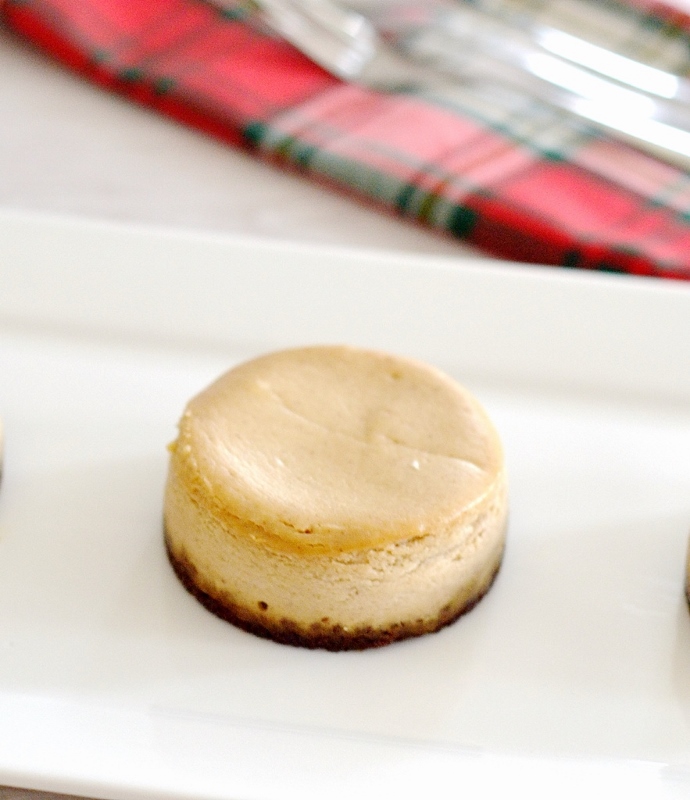 Crushed gingersnap cookies where used for the base of the cheesecake creating a more intense ginger flavour. This gingerbread cheesecake had my kitchen smelling like Christmas.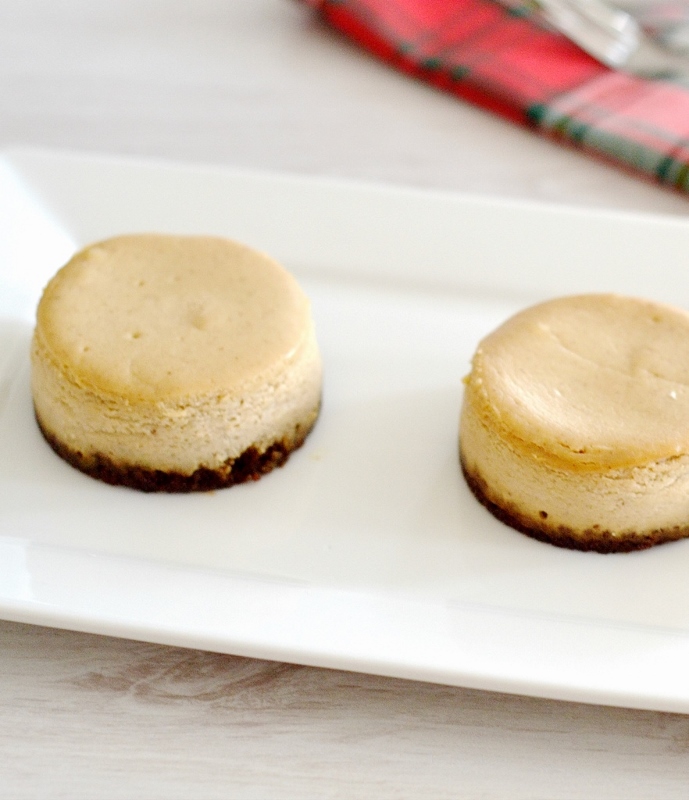 I think the individual portions of the gingerbread cheesecake is great for calorie control . Well i am speaking for myself. Having an individual dessert will stop me from overindulging over the Christmas period. Baking a big cheesecake also makes a lovely centre piece on the dinner table. Either way this cheesecake is lovely whatever size it comes in.
The gingerbread cheesecake can be served as is or with some whipped cream and drizzled salted caramel.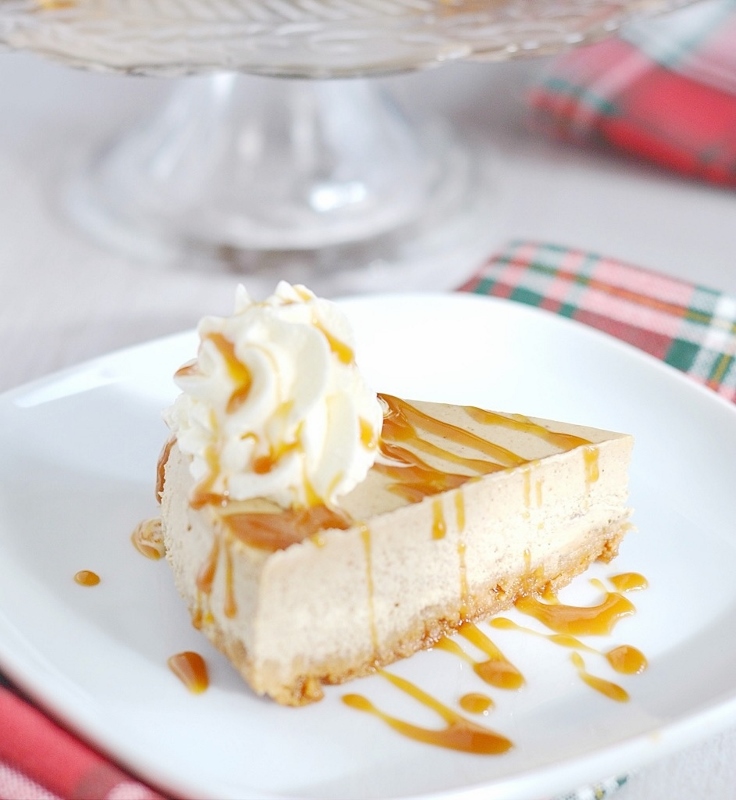 Ingredients
Crust

100g (1 cup) ginger snap crumbs
2 tablespoon unsalted butter, melted

Cheesecake Filling

450g ( 2X 8 ounce) full fat cheese
120g (1/2 cup firmly packed) brown sugar
1/8 teaspoon salt
2 large eggs at room temperature
1 teaspoon vanilla essence
110g(1/2 cup) sour cream at room temp
1/4 cup mollases
2 teaspoons ginger powder
1/2 teaspoon cinnamon
1/2 teaspoon nutmeg
1/4 teaspoon cloves
Instructions
Preheat oven to 160 degrees celcius.
In a bowl mix ginger snap crumbs and  melted butter together.
Prepare an 8 inch loose bottom or springform tin by wrapping two layers of foil around the bottom and side. Press the crust into the bottom of the tin using the back of a spoon or a flat bottom cup to form an even layer.For individual cheesecakes press two tablespoons of crumb into the base of loose base muffin tin.
Bake in the oven for 10 minutes. Set aside to cool.
In bowl of mixer (or using hand mixer) beat the cream cheese until smooth and creamy, slowly beat in brown sugar. Add salt. Scrape the sides of bowl as needed.
Beat in eggs , one at a time until incorporated . Add the vanilla extract and sour cream, mix until  well incorporated and smooth.  Beat in mollases and spices.
Place springform tin in a larger roasting tin/tray and place it into the oven. Pour hot water carefully into a baking tray to one third height of the springform tin. (For individual cheesecakes, fill muffin tins with half cup (120 ml) of cheesecake filling. place a large tray onto the lower rack , then carefully pour hot water into it. This will create a water bath what will give off lots of steam while the cheesecake bakes)
Bake cheesecake for 60 minutes for individual cheesecakes bake for 25 minutes. Turn off oven and leave cheesecakes in oven for one hour with the door shut.
Remove cheesecake from oven and carefully lift out of water bath.Let cook completely on rack.
Chill, loosely covered for at least 4 hours or overnight before serving.
When ready to serve, run a blunt knife around the edge of cheesecake to loosen it from springform or muffin tins.
Serve with whipped cream and caramel sauce(optional).
3.1
https://bakesbychichi.com/gingerbread-cheesecake/