Delicious extra chocolatey banana bread made with cocoa powder and chocolate chunks.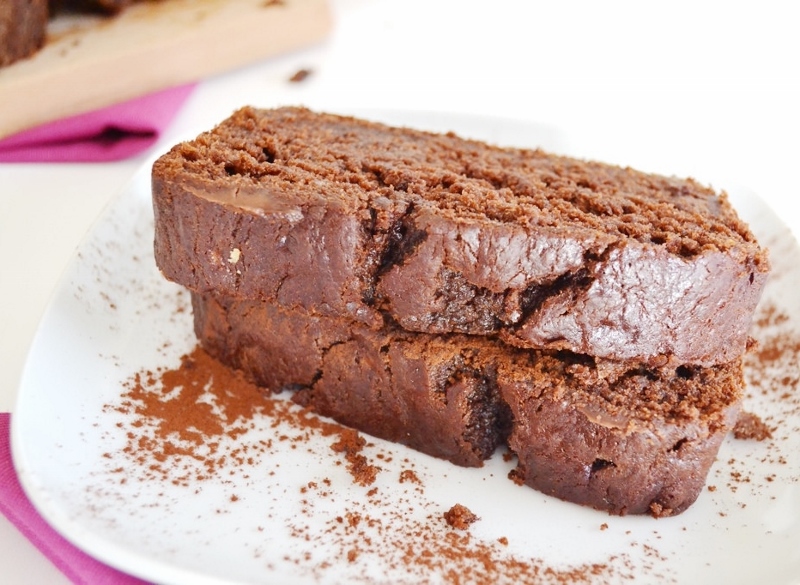 Nothing beats a good banana bread. I have had it for breakfast, as a dessert, as a snack, any reason to have banana bread.  I classify eating banana bread as having one of 5 a day fruit and veg, lol. Once bananas in my house are overripe I make banana bread. This time around i gave my favorite banana bread recipe a sexy makeover by adding cocoa powder and chocolate chunks and what I got was a rich, moist, chocolatey banana bread.
Using extra ripe banana gives this banana bread an intense banana flavour. The addition of cocoa and chocolate chunks to the banana bread gives it a mild chocolate flavour.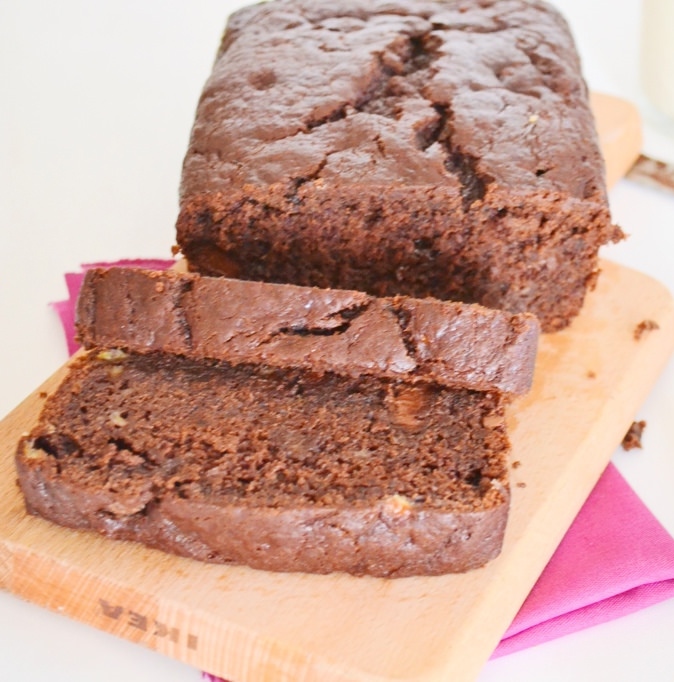 The preparation of the batter for this banana bread is pretty uncomplicated.  A stand mixer is not even needed. A deep bowl and a rubber spatula should suffice.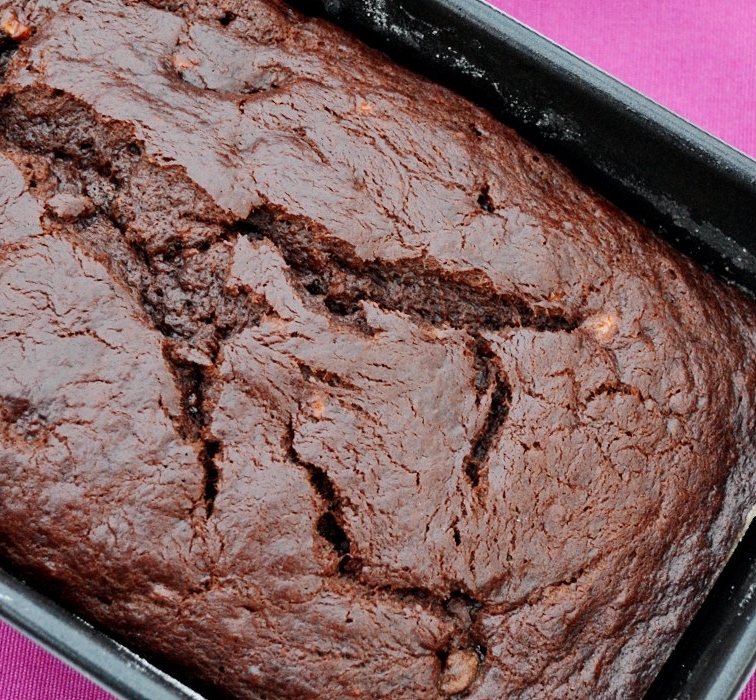 `
Cocoa Banana Bread with Chocolate Chunks
Ingredients
135g (3/4 cup) light brown sugar
1 egg
200g banana (about 3 bananas)
1 teaspoon vanilla extract
140g ( 1/2 cup + 2 tablespoons) flour
1/2 cup cocoa powder
1/2 teaspoon baking powder
1/2 teaspoon bicarbonate of soda
1 teaspoon ground cinnamon
120g (1/2 cup) butter, melted
200g (1 cup) chocolate chunks
Instructions
Preheat oven to 170 degrees celcius. Grease and dust a loaf tin with flour
In the bowl of stand mixer beat sugar and egg until well incorporated. Beat in mashed bananas
Sift into egg mixture flour, cocoa powder, baking powder, bicarbonate of soda and cinnamon and beat until combined.
Pour in melted butter and beat until well combined.
Stir in chocolate chunks.
Pour into prepared loaf tin and bake for about 1 hour or until a toothpick or skewer inserted in the centre comes out clean.  Leave to cool tin for 15 minutes, then run a knife around the edge and  invert onto cooling rack.
3.1
https://bakesbychichi.com/cocoa-banana-bread-with-chocolate-chunks/