Soft Fluffy Banana Muffins swirled with Nutella. With 6 magical intredients you are guaranteed a decadent morning treat.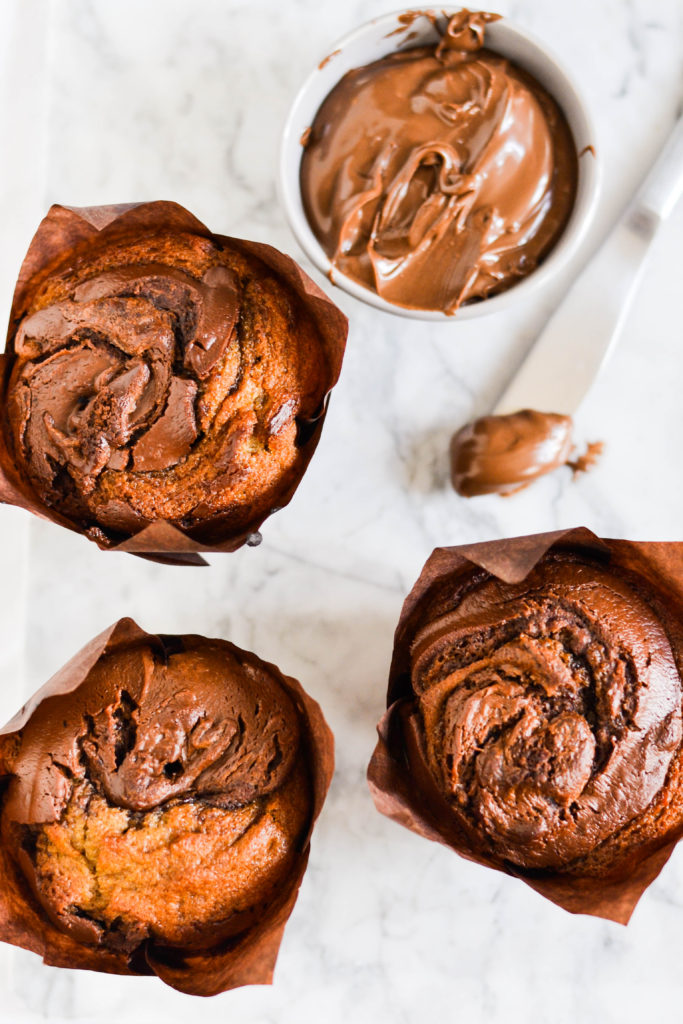 These days all I seem to be doing is watching Tiktok videos, posting on my instagram page and snacking on banana bread. Tiktok is fun and pure entertainment. I love the hilarious skits and challenges. The creativity and talent on there is amazing. I think I may just creating some tiktok videos 😉.
To kick off the week, I bring you another banana recipe. But this isn't your regular banana bread recipe. It is super moist soft Nutella banana muffin. Where banana bread meets creamy chocolatey Nutella. A perfect blend of flavours. Turning your regular banana recipe into a decadent treat.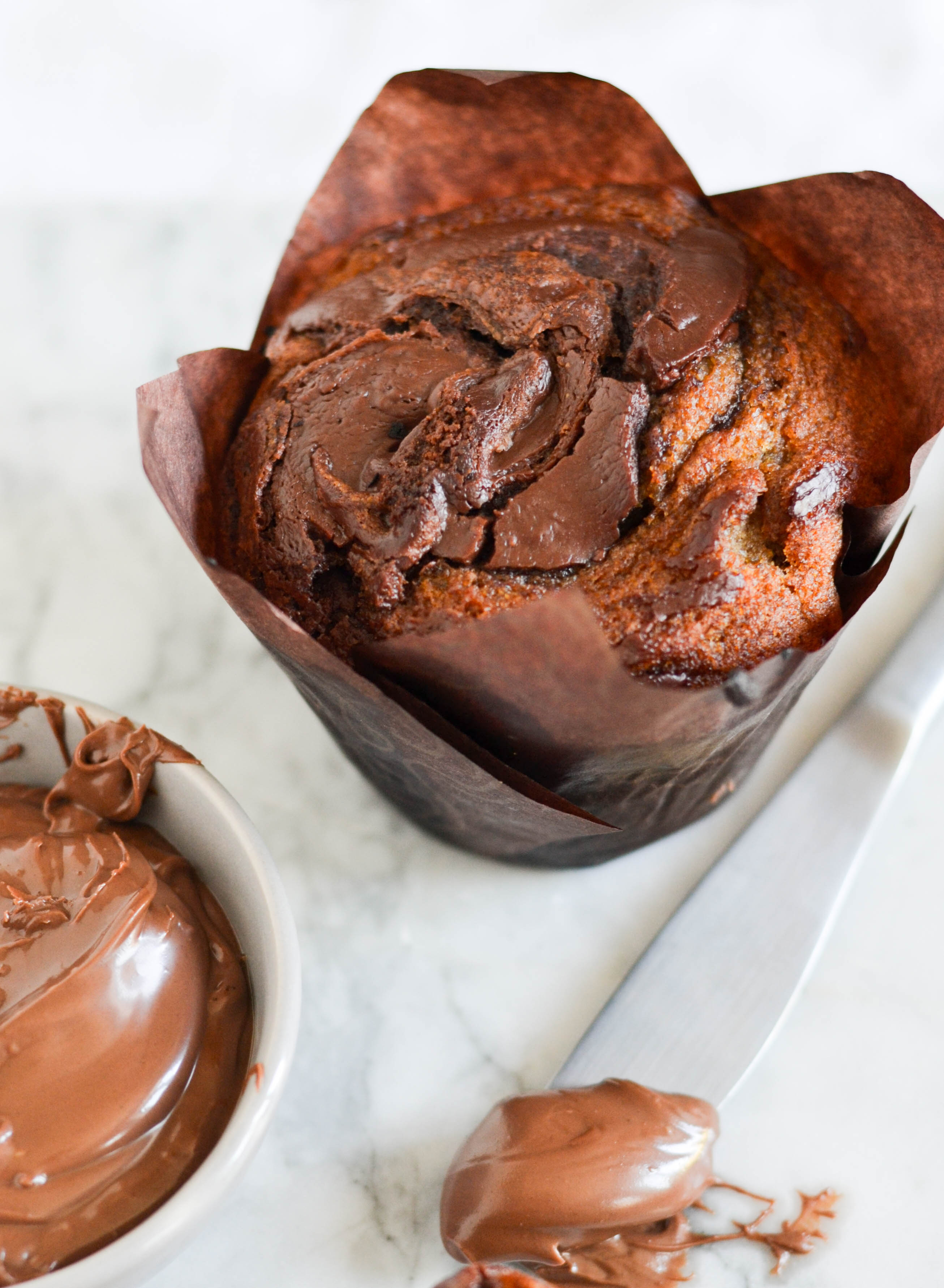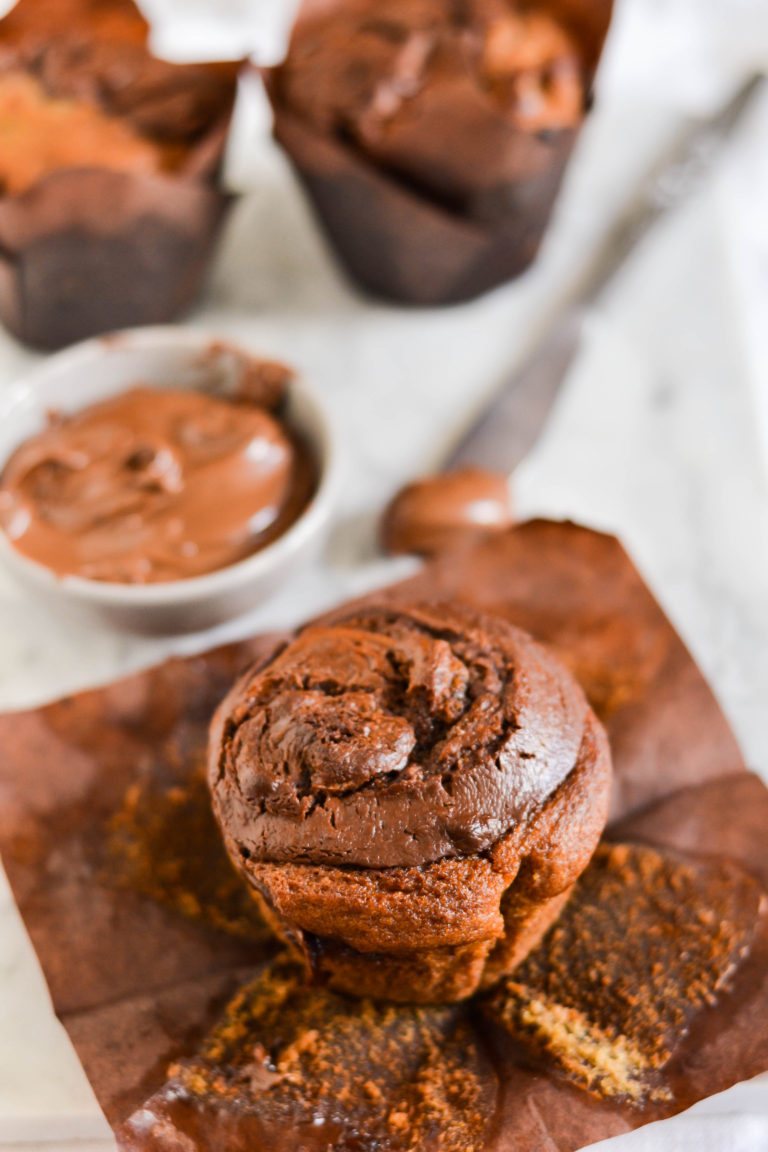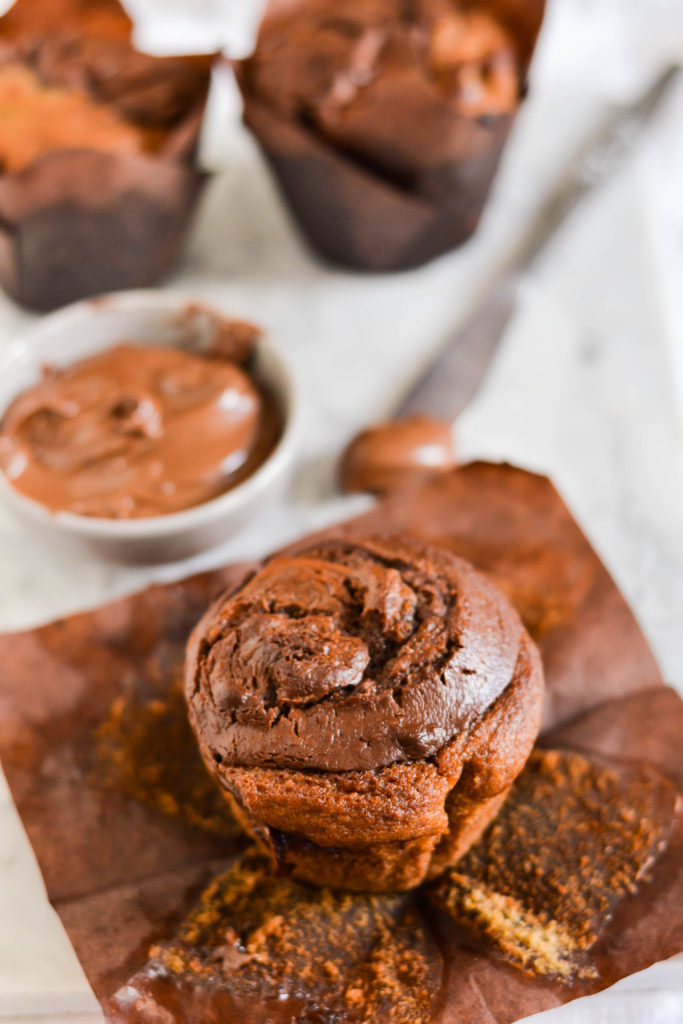 Magic Ingredients
Brown Sugar– The molasses in the brown sugar add flavour to the muffins.
Eggs– They create structure and stability within the batter and add moisture.
Nutella– They turn the muffin into a decadent treat. Melt the nutella in the microwave for 20 -30 seconds before swirling into the muffin batter.
Overripe Bananas– They are soft and add sweetness to the batter. Puree the bananas for an even moister muffins.
Browned Butter– This adds a rich nutty flavour the batter.
Yoghurt – It adds more moisture to the muffins. When used together with bicarbionate of soda it produces carbon dioxide, allowing the muffins to rise. Buttermilk is also a good substituition.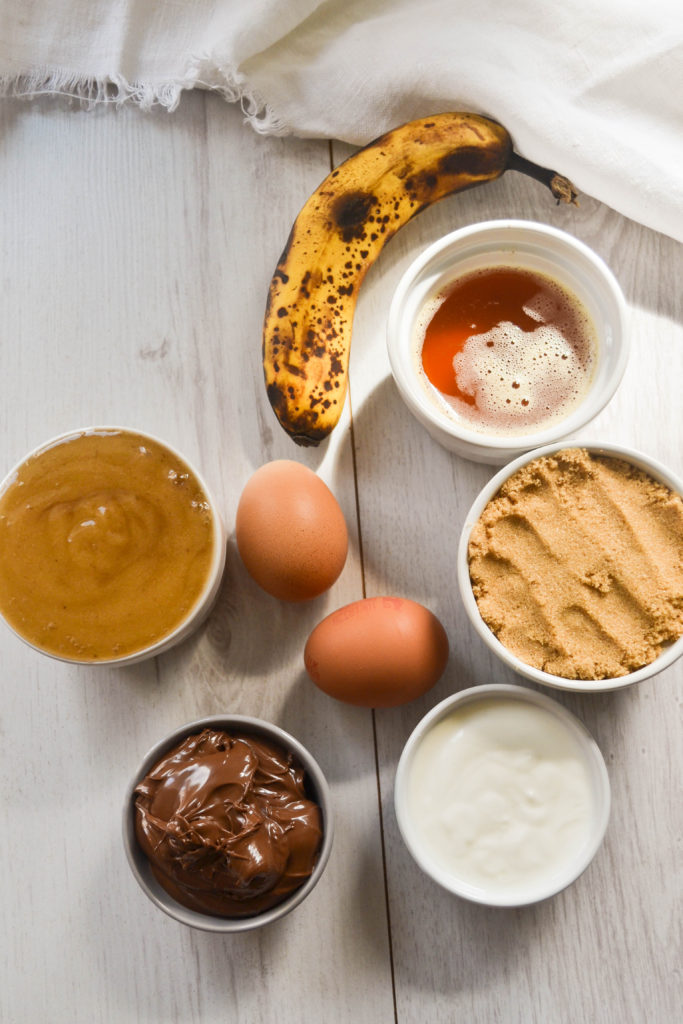 Tips for making these delicious Nutella and Banana Swirl Muffins
Use a kitchen scale– Do you want an evenly baked or cooked product? Use a kitchen scale. They provide more accurate results Measuring via volume can produce different results. Incorrectly measured dry ingredients (like flour) will make the muffins dry.
Batter– Do not overmix the batter. The more you mix, the more gluten develops. This will result in a rubbery muffins.
Filling the muffin cups– Fill the muffin liners to about 3/4 full. That leaves enough room for the muffins to rise and not spill over. I used extra large tulip muffin liners.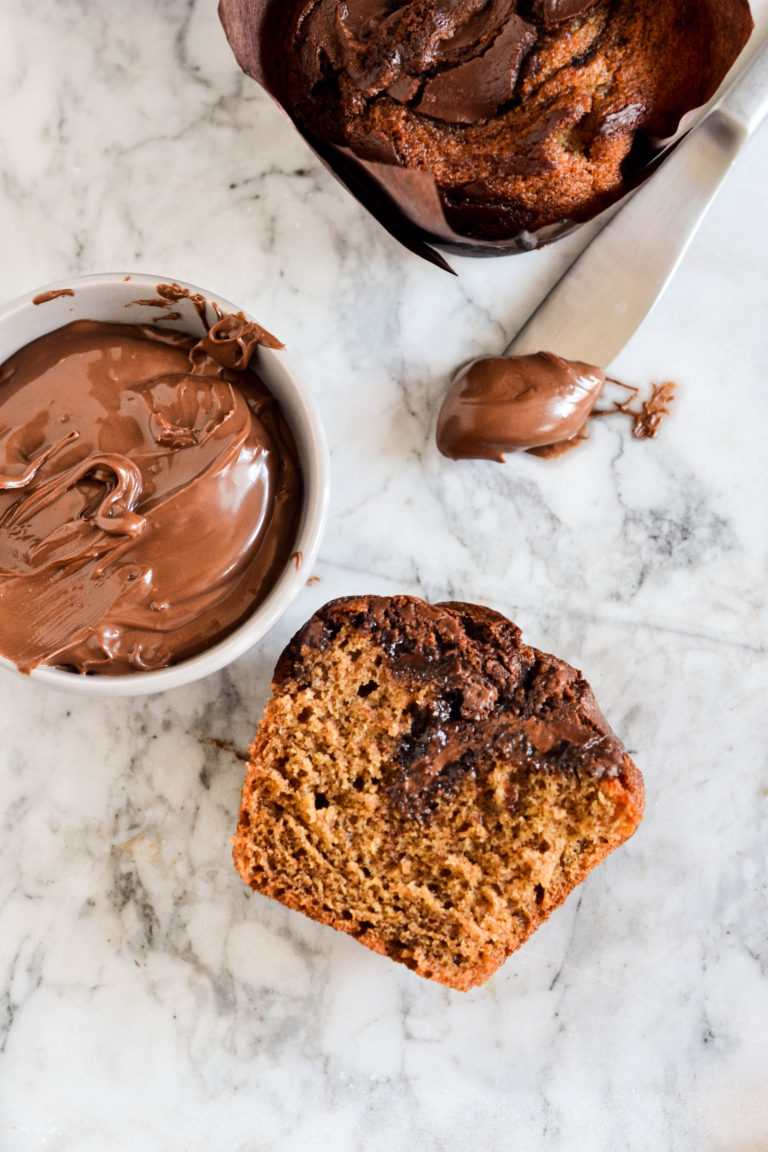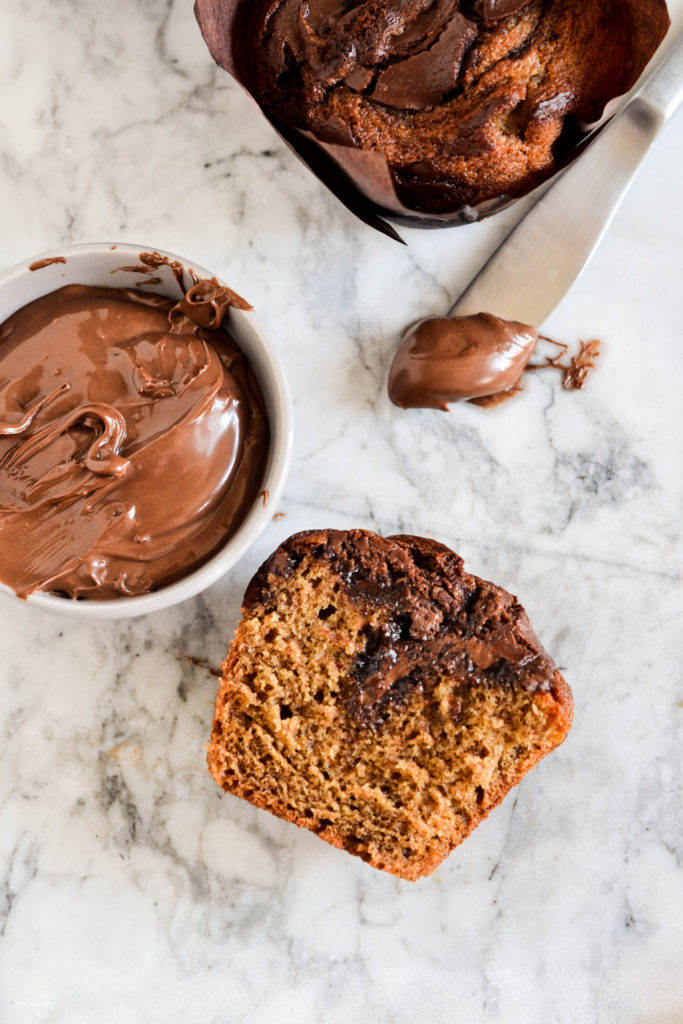 How to freeze any left over muffins
These muffins can be frozen and enjoyed later. Before freezing, let the muffins cool completely. Wrap individual muffins in cling film or plastic wrap and place in zip-lock bag before putting it in the freezer. They can be frozen for up to 3 months. When you are ready to eat the muffin take it out of the freezer the night before and allow it thaw on the counter top.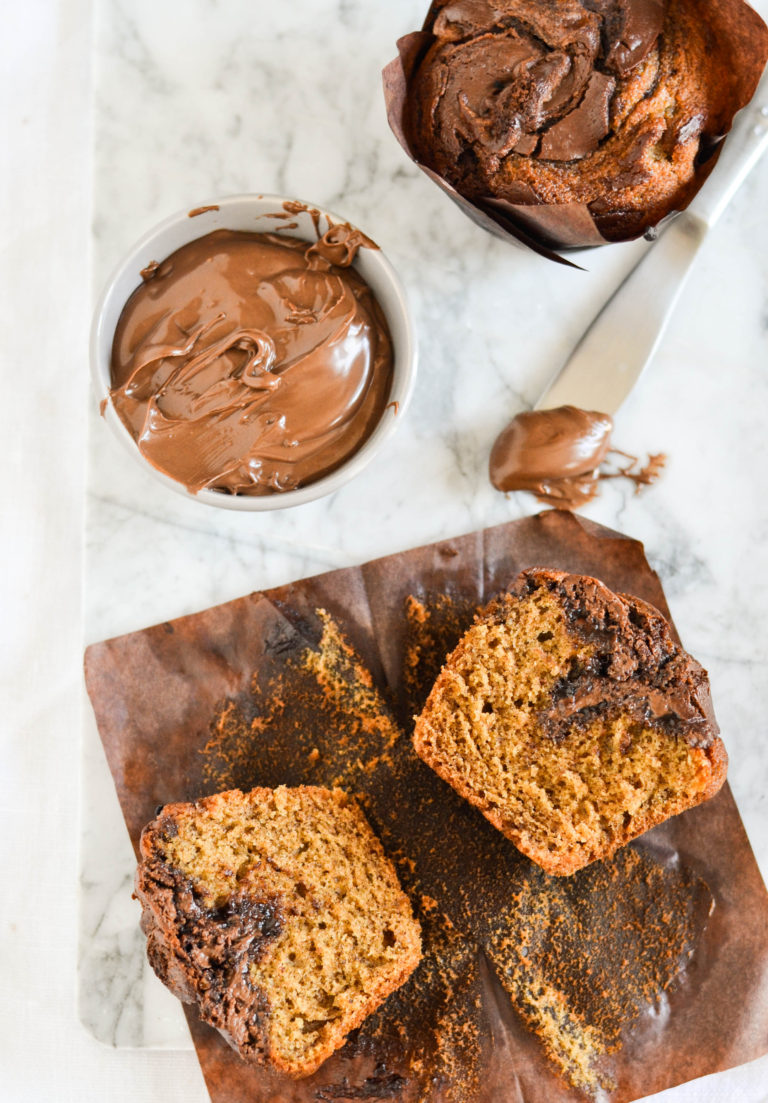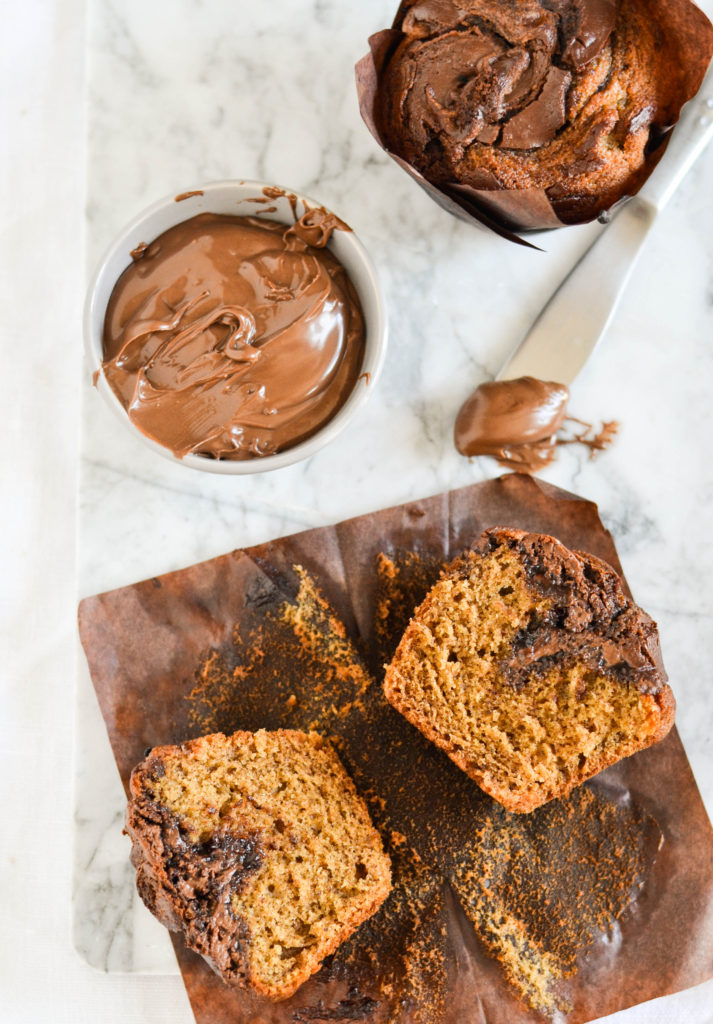 Add more if you think your muffins do not have enough nutella. These nutella and banana swirl muffins are absolute delight. Hope you enjoy them as much as we did.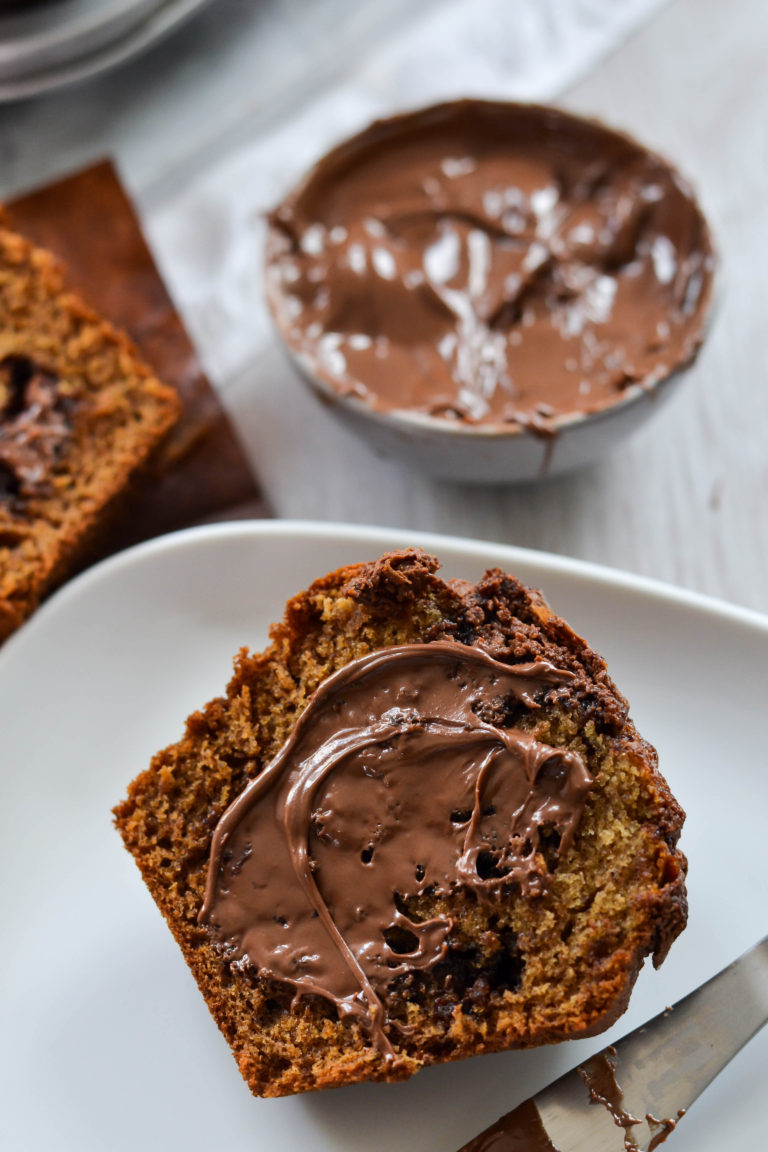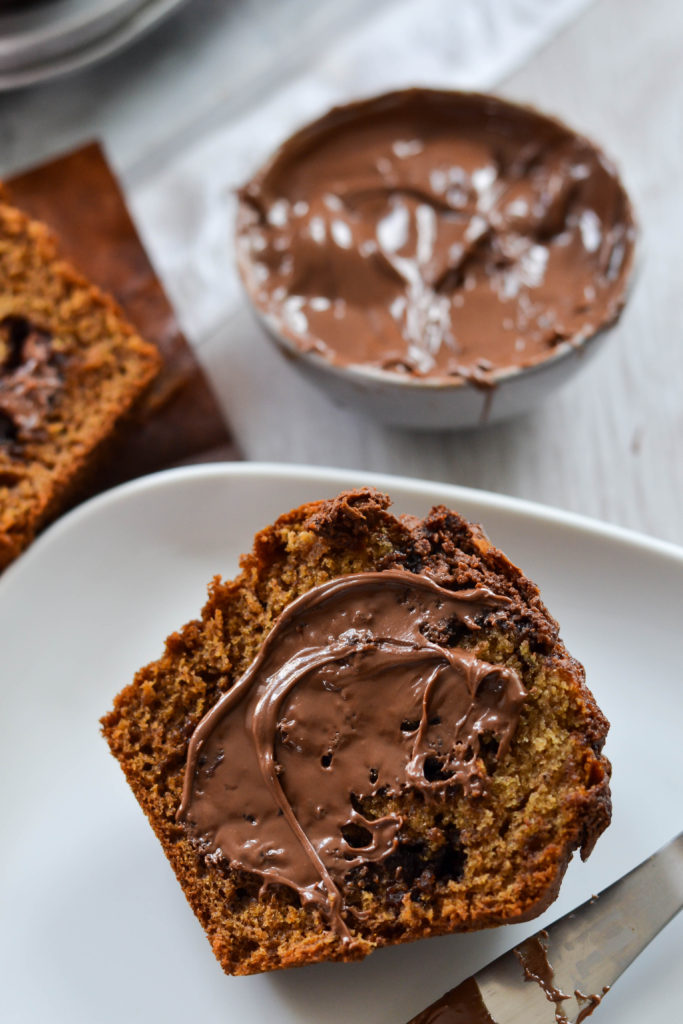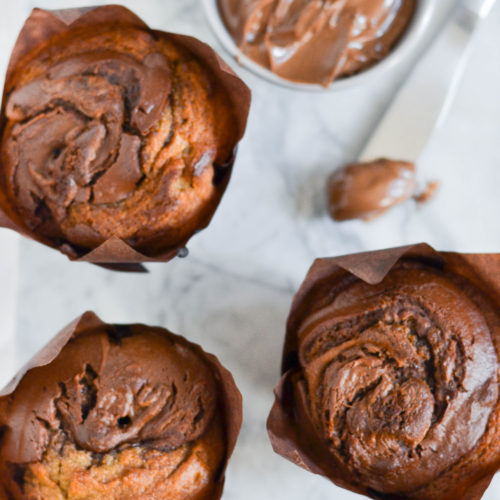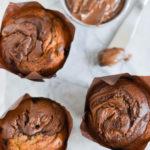 Ingredients
3

over ripe bananas, pureed

125

grams

(1/2 cup) unsalted butter

2

eggs

150

grams

(3/4 cup packed) brown sugar

85

ml

greek or natural yoghurt, room temp

250

grams

(2 cups) plain flour

1

teaspoon

nutmeg

1

teaspoon

baking powder

1

teaspoon

baking soda

1/2

teaspoon

salt

1

teaspoon

vanilla extract

6

tablespoons

nutella, melted
Instructions
Preheat oven to 170° celcius. Line a muffin tin with 6 giant muffin liners.

Place sliced butter ( butter is sliced so that it melts faster and evenly) in a saucepan over medium to low heat. Slowly melt the butter until it is foamy on the surface. Keep stirring until light brown specks begin to form and you smell a nutty aroma. Remove from heat and and pour into a small bowl with all the bits. Leave it to cool .

Puree the bananas. In a large mixing bowl, sift together flour, baking powder, baking soda, nutmeg and salt. Mix in the sugar. In a jug whisk, the eggs, pureed bananas, yoghurt, vanilla extract and browned butter. Fold the dry ingredients into the wet.

Fill each liners 3/4 full. Melt the nutella in the microwave for 20-30 seconds. Drizzle each muffin with 1 tablespoons of nutella and use a toothpick or knife to gently swirl the batter.

Bake for 20-25 minutes or until a knife inserted in the centre of the muffin comes out clean.

Remove from the oven and leave to cool for 20 minutes on a cooking rack before serving.
If you made this recipe, I would love to hear from you.
Tag Bakes By Chichi on Instagram or hashtag #bakesbychichi