Irresistibly amazing delicious no ice cream maker chocolate hazelnut ice cream made with Nutella is a perfect treat for the summer. Easy quick creamy ice cream with the help of a secret ingredient.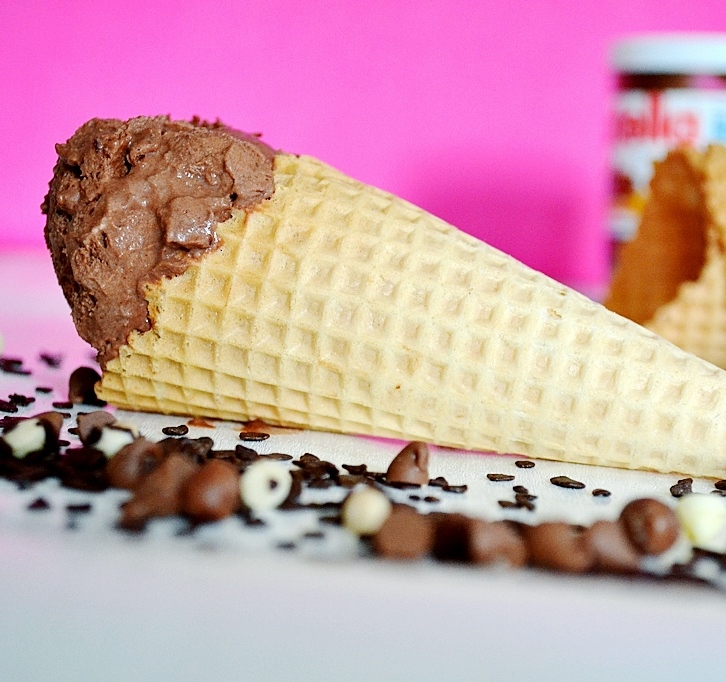 We love nutella in our home, so much so, we have a collection of empty nutella glass jars. After my Funfetti Ice Cream was such a hit, i thought i would use our favorite hazelnut spread to make another supper easy irresistible ice cream. What i got was an ice cream that was even more amazing than i imagined . I added cocoa powder to this nutella ice cream to make it even more chocolatey and for that extra oomph. It tastes just like nutella, only that it's rich creamy hazelnut goodness .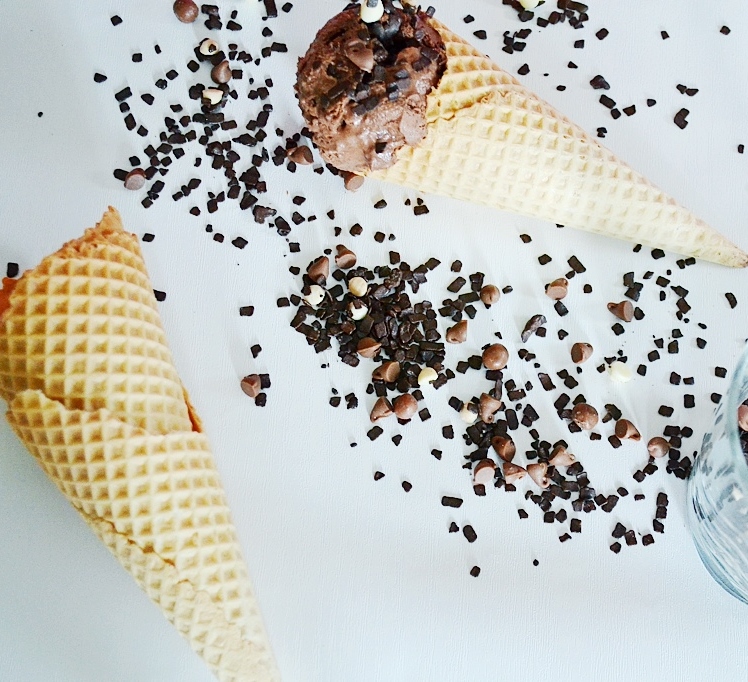 Condensed milk is the magic ingredient , when making no churn ice cream. The result will be a creamy and smooth nutella icecream.
My ice cream scooping skills are abysmal, so forgive me. I have tried and tried to achieve that almost perfect scoop but always fail miserably. But don't let that detract you from how good this nutella ice cream is.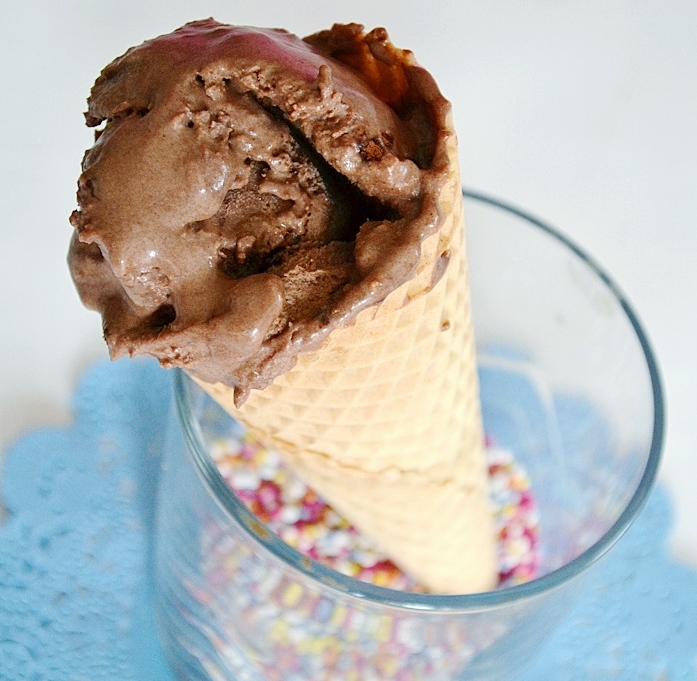 No Ice Cream Maker Chocolate Hazelnut Ice Cream
Ingredients
395g can condensed milk
3/4 cup nutella spread
3 tablespoons cocoa powder
1 teaspoon vanilla bean paste/ vanilla extract
600ml ( 21/2cups + 1 teaspoon) double cream
Instructions
In a large bowl mix together condensed milk, nutella spread, cocoa powder, vanilla bean paste and set aside.
Put cream in the bowl of stand mixer and beat with an electric whisk on high power until thick and quite stiff. The consistency of clotted cream.
Gently fold whipped cream into condensed milk mixture until smooth.
Transfer to a freezer safe container with a lid or a loaf tin (covered with plastic wrap).
Freeze for at least 5 hours or until solid.
3.1
https://bakesbychichi.com/no-ice-cream-maker-chocolate-hazelnut-ice-cream/