This Banana Bread is moist with a tender velvety crumb. Best of all it is super easy to make and you do not require a mixer to make this.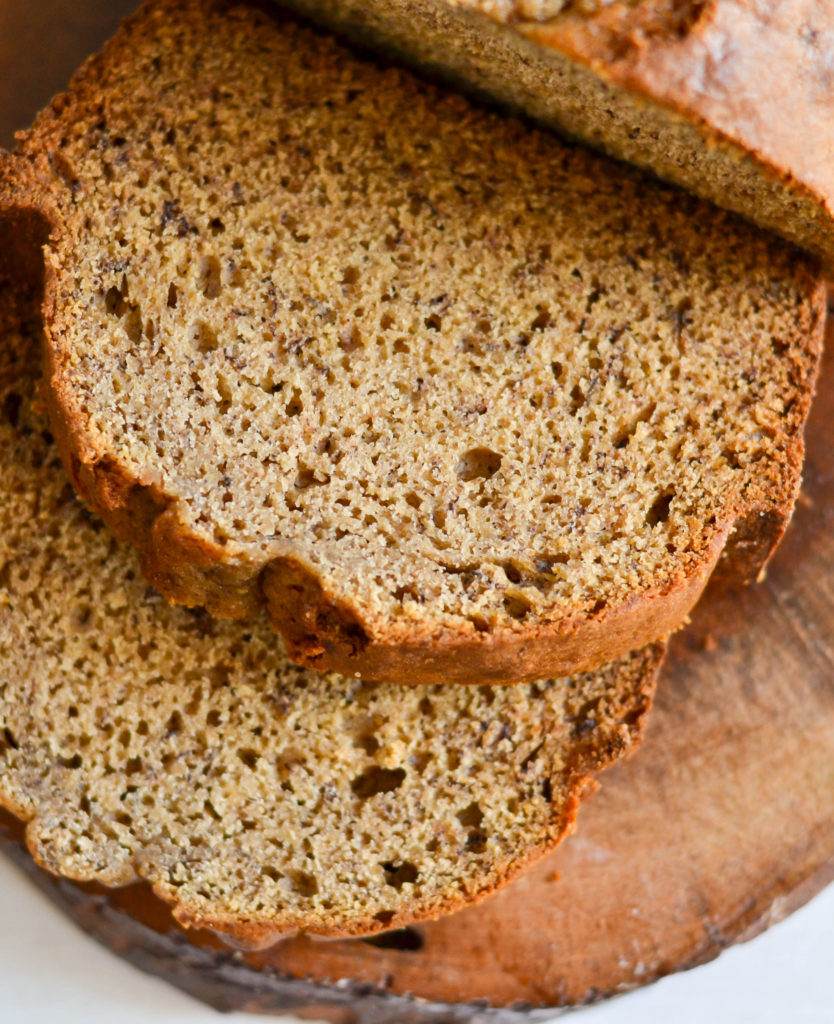 Quite recently I've had a few people reaching out to me on social media requesting a banana bread recipe. I have few banana bread recipes like this Brown Butter Banana Rum Bread and this Chocolate Peanut Butter Swirl Banana Bread but I realised I didn't have a recipe for a classic banana bread.
This recipe is tried and tested and been used several times over the years. It is easy to make and produces a super moist, soft and velvety banana bread.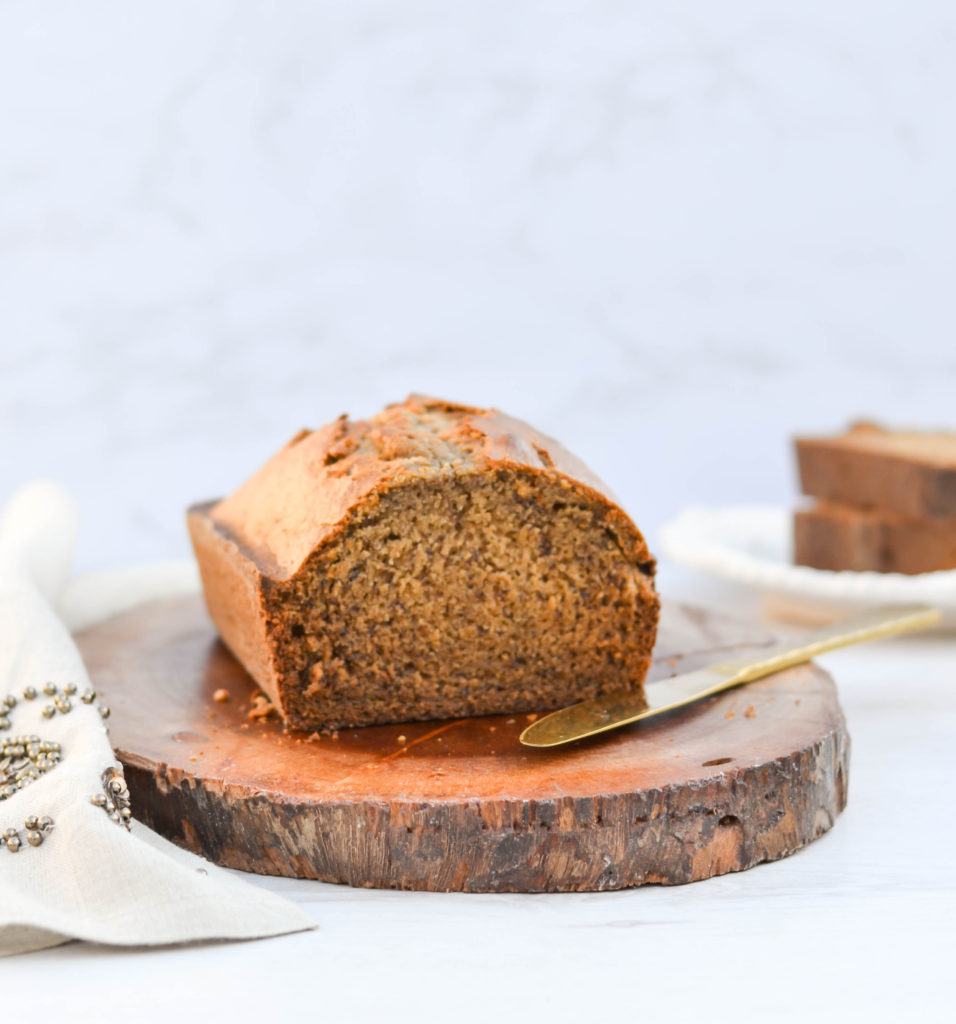 Ingredients which guarantee a delicious banana bread.
Bananas– I used 3 medium- large over ripe bananas for this recipe. With the skin removed, they weighed between 300-310 grams. For a sweet and moist loaf of banana bread, always use overripe bananas.
Light Brown Sugar- The molasses in the brown sugar makes the bread so soft and moist. It also adds flavour. You can also use dark brown or muscovado sugar. The darker the sugar the higher the molasses flavour and moisture content.
Eggs– This creates structure and stability in the batter as well as add moisture to the bread.
Buttermilk- This contributes to the leavening of baked goods. When used together with bicarbionate of soda it produces carbon dioxide, allowing the bread to rise. It also adds more moisture to this banana bread. If you have no buttermilk at hand, make some by mixing in 1 tablespoon of lemon juice or white vinegar with 120 ml (1 cup) milk and leave to stand for 10 minutes.
Spices– Infuse spices like nutmeg, ginger and cinnamon into your bread batter. This adds a kick and again flavour.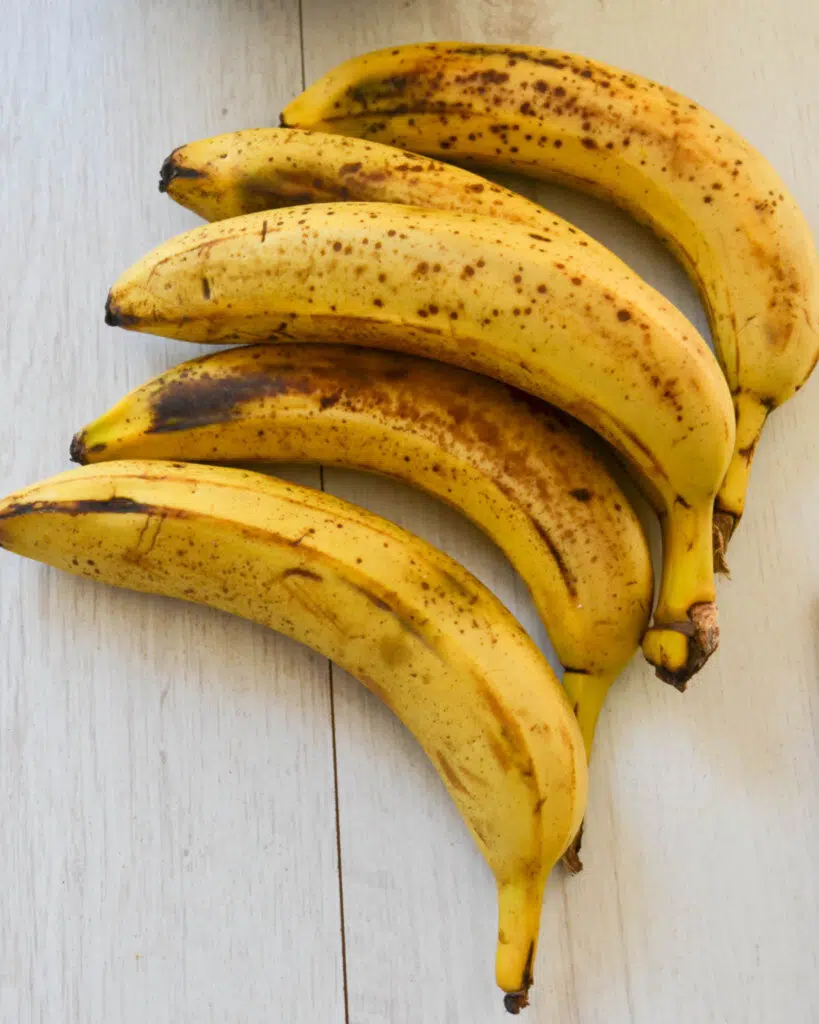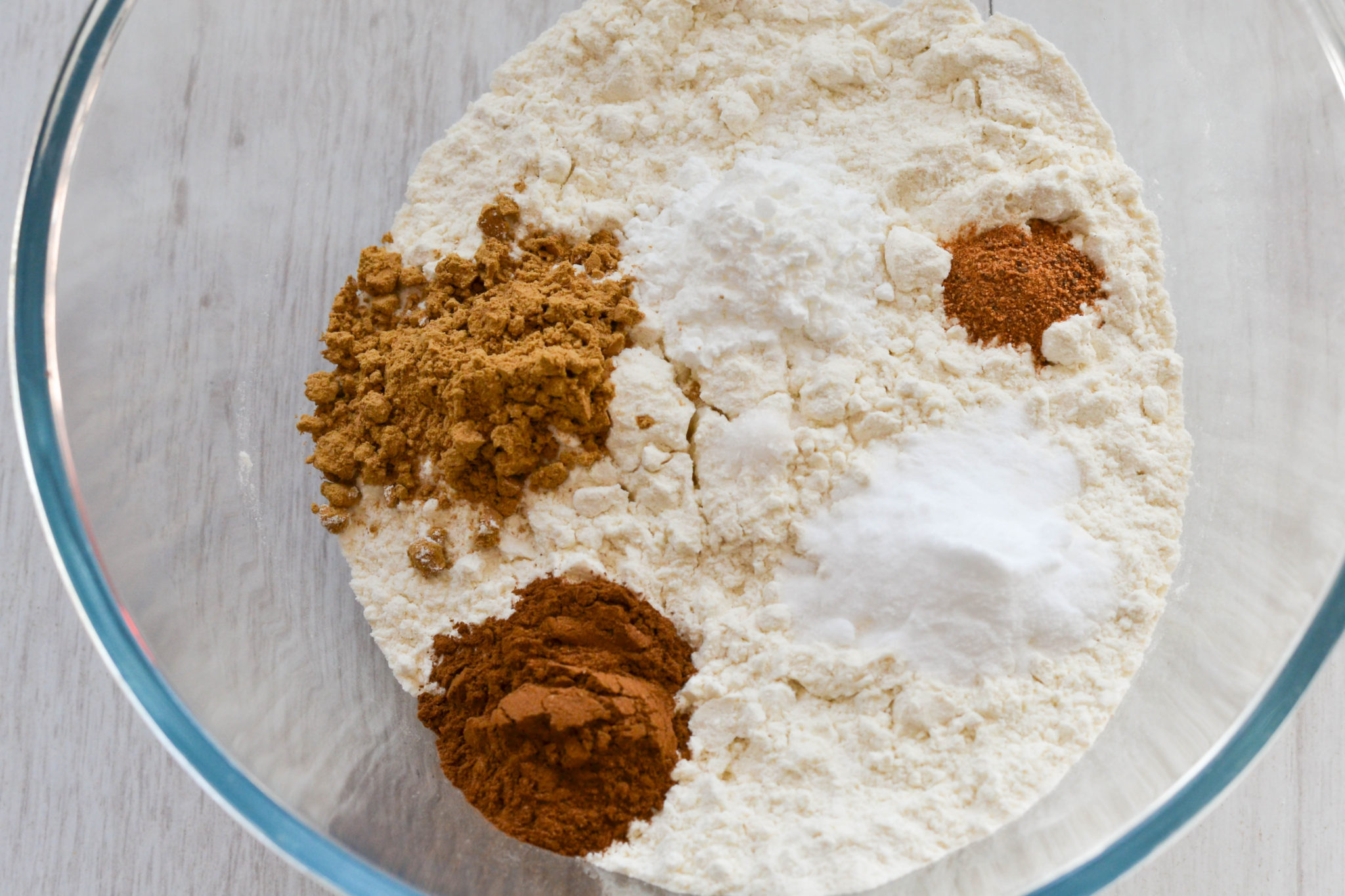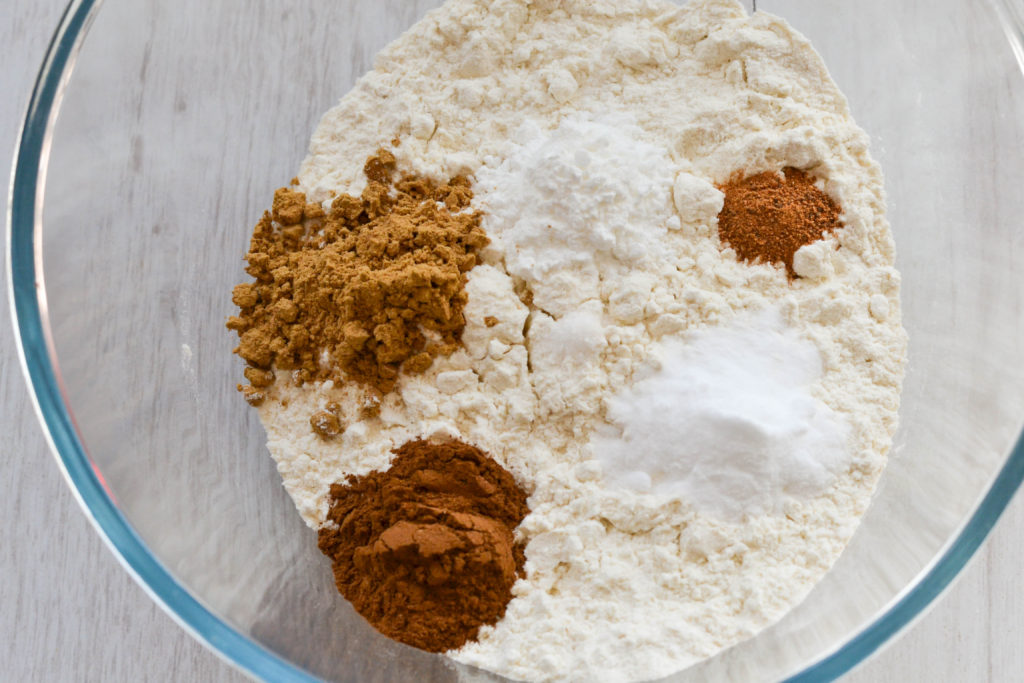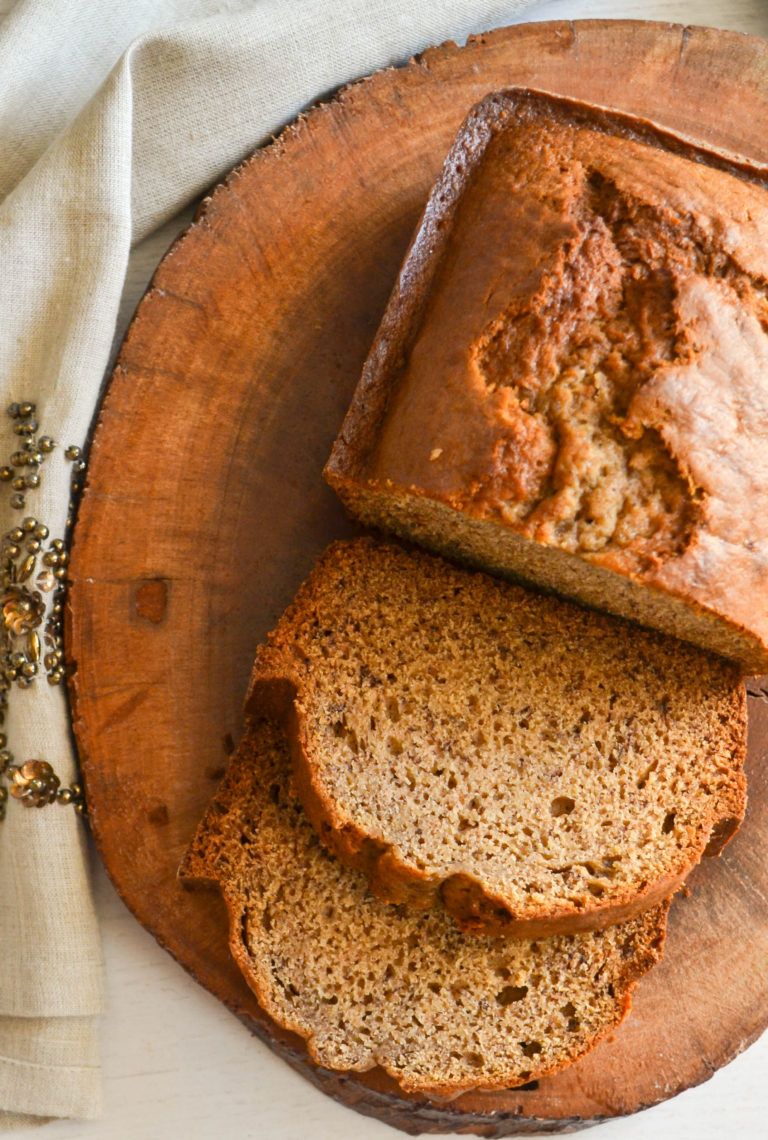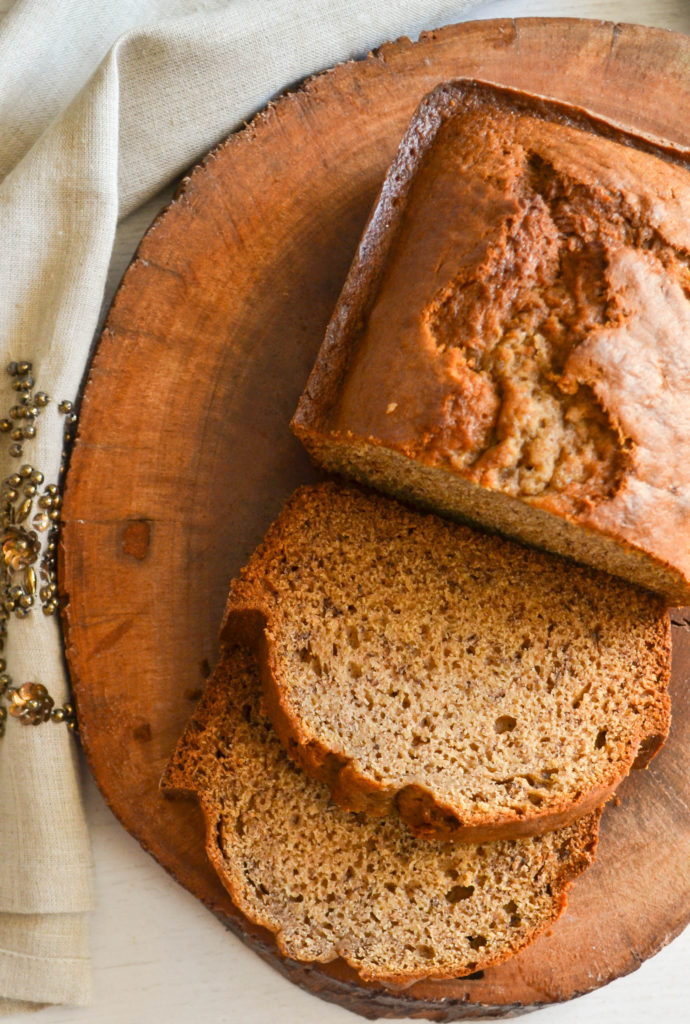 How to store fresh baked banana bread
This bread can be made ahead of time and stored in 3 ways. But first let the bread cool completely before storing. If you wrap it whilst warm the trapped heat will create moisture leading to a soggy bread and mould forming quickly.
In an airtight container at room temperature– The Banana bread will stay moist at room temperature for up to 5 days. Wrap it in cling film or plastic wrap and place in a plastic container with a lid.
In the fridge– If you live in a warm climate then you may prefer to store it in a fridge. Wrap the bread in cling film or plastic wrap and place in a zip-lock bag before placing in the fridge. When you take the bread out of the fridge to eat, it can be warmed in the microwave for 10-15 seconds.
In the freezer- Banana bread can also be frozen for up to 3 months. They freeze extremely well. Wrap the bread in cling film or plastic wrap and place in zip-lock bag before putting it in the freezer. When you are ready to enjoy the bread, simply take it out of the freezer the night before and allow it thaw on the counter top.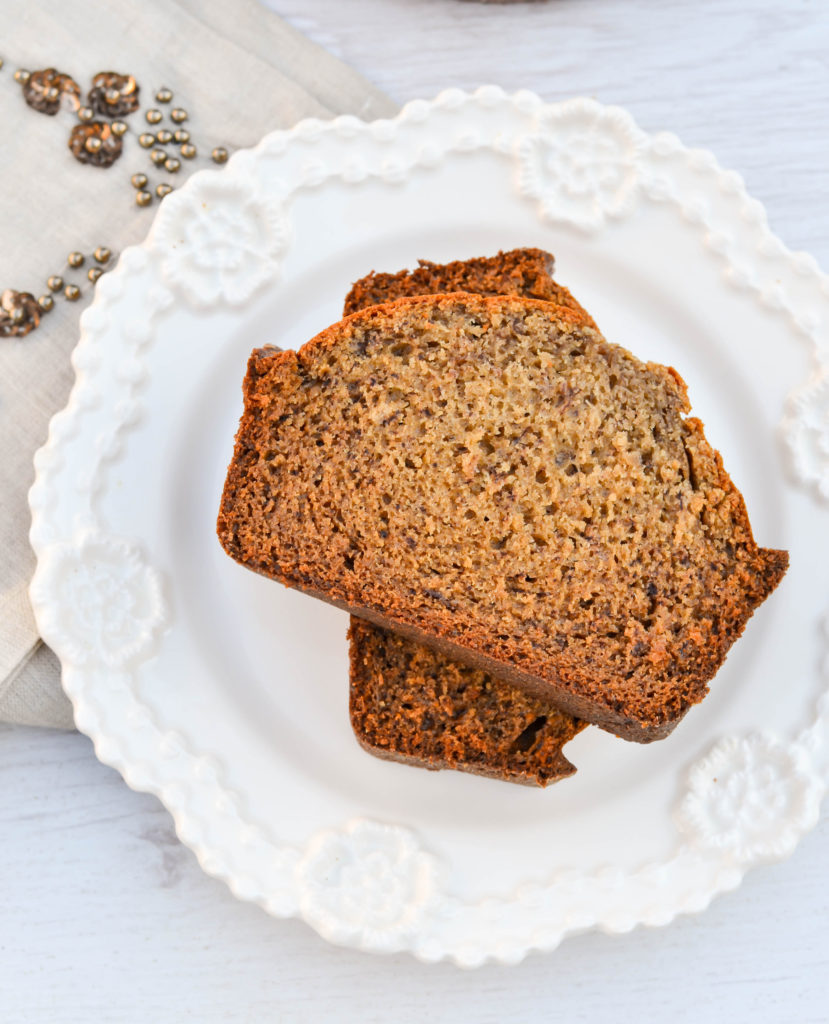 If you make this delicious moist Banana Bread recipe, leave a comment below and tag @bakesbychichi on Instagram.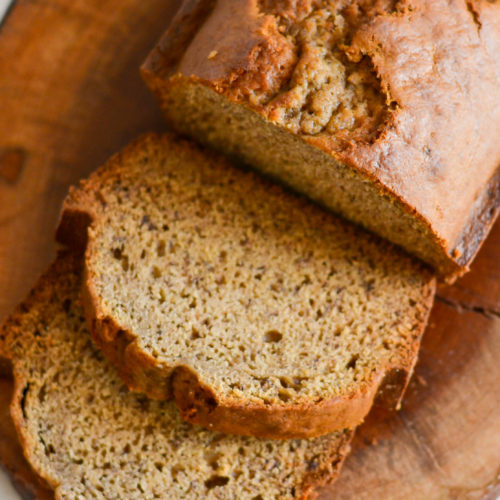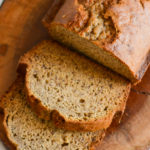 Ingredients
150

grams

light brown sugar

3

bananas

2

eggs

250

grams

plain flour

1

teaspoon

baking powder

1

teaspoon

bicarbonate of soda

1

teaspoon

cinnamon

1

teaspoon

ginger

1/2

teaspoon

nutmeg

1/4

teaspoon

salt

85

ml

buttermilk

1

teaspoon

vanilla extract

120

grams

unsalted butter, melted
Instructions
Preheat oven to 170 degrees celcius. Grease and flour a 9X5- inch loaf tin.

Mash the bananas with a fork. In a large mixing bowl, whisk together sugar and eggs until well incorporated. Whisk in the mashed bananas and buttermilk.

Sift into egg mixture the flour, baking powder, bicarbonate of soda, cinnamon, ginger, nutmeg and salt, then mix until combined.

Stir in the melted butter and vanilla extract and mix until combined.

Pour into the prepared loaf tin and bake for 1 hour or until a toothpick or skewer inserted in the centre comes out clean. 30 minutes into baking, loosely cover the bread with foil t o help prevent the top and sides from getting too brown. Leave tin to cool for 15 minutes, then run a knife around the edge and invert onto cooling rack.
Notes
To make buttermilk substitute add 1 tablespoon of white vinegar or lemon juice to 120ml (1/2 cup) of milk. Leave to sit for 5-10 minutes, then use.
Did you make this recipe?
Tag @bakesbychichi on Instagram
If you made this recipe, I would love to hear from you.
Tag Bakes By Chichi on Instagram or hashtag #bakesbychichi