This pomegranate mojito a twist on the classic Cuban mojito is a great cocktail to serve during the festive period.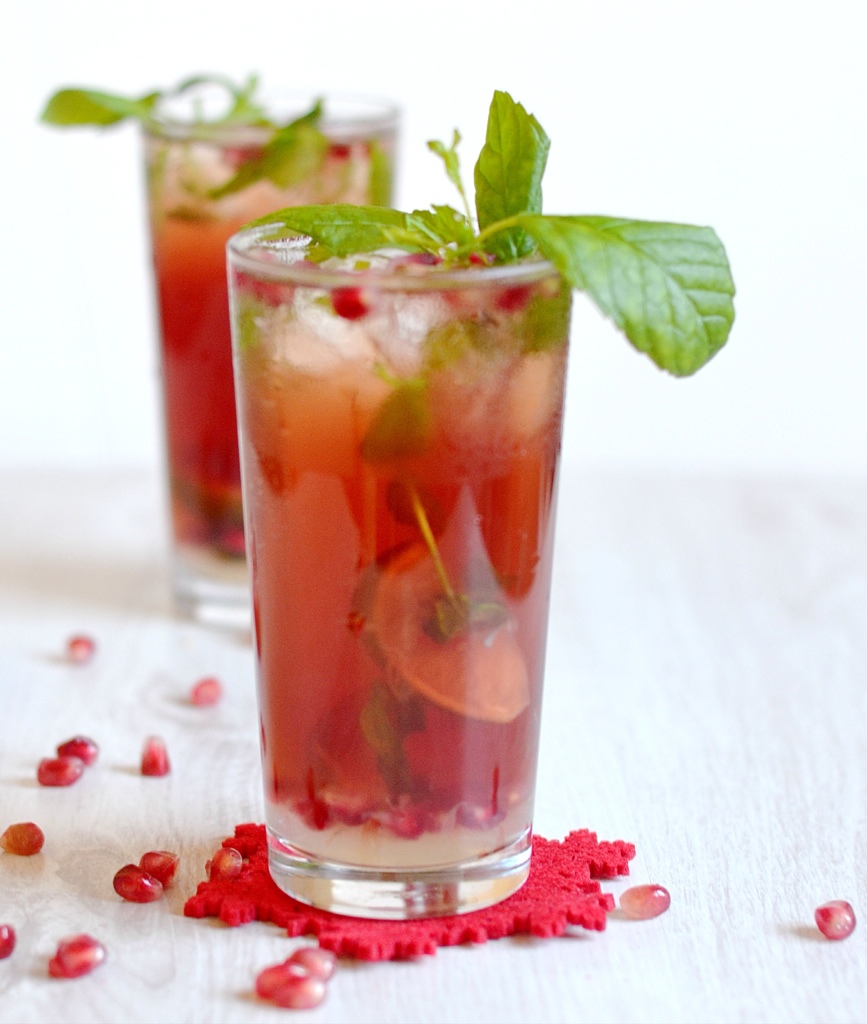 Let me just say this has got to be the most fun i have had whilst making a recipe for this blog. Not saying i haven't enjoyed making all the other recipes i have shared but this is numero uno. The "testing stages" was fun.
I had my first mojito recently on a night out for my birthday. Oh mojito where have you been my whole life. And i loved it. I didn't stop at one glass, i had maybe three after all it was my birthday. All you need to make a mojito cocktail is lime, mint leaves , rum and sugar. Simple, couldn't be easier to put together !! In keeping with the festive period i added a pomegranate juice twist. Pomegranates are after all super foods. That's what i told myself each time i took a sip of this delicious cocktail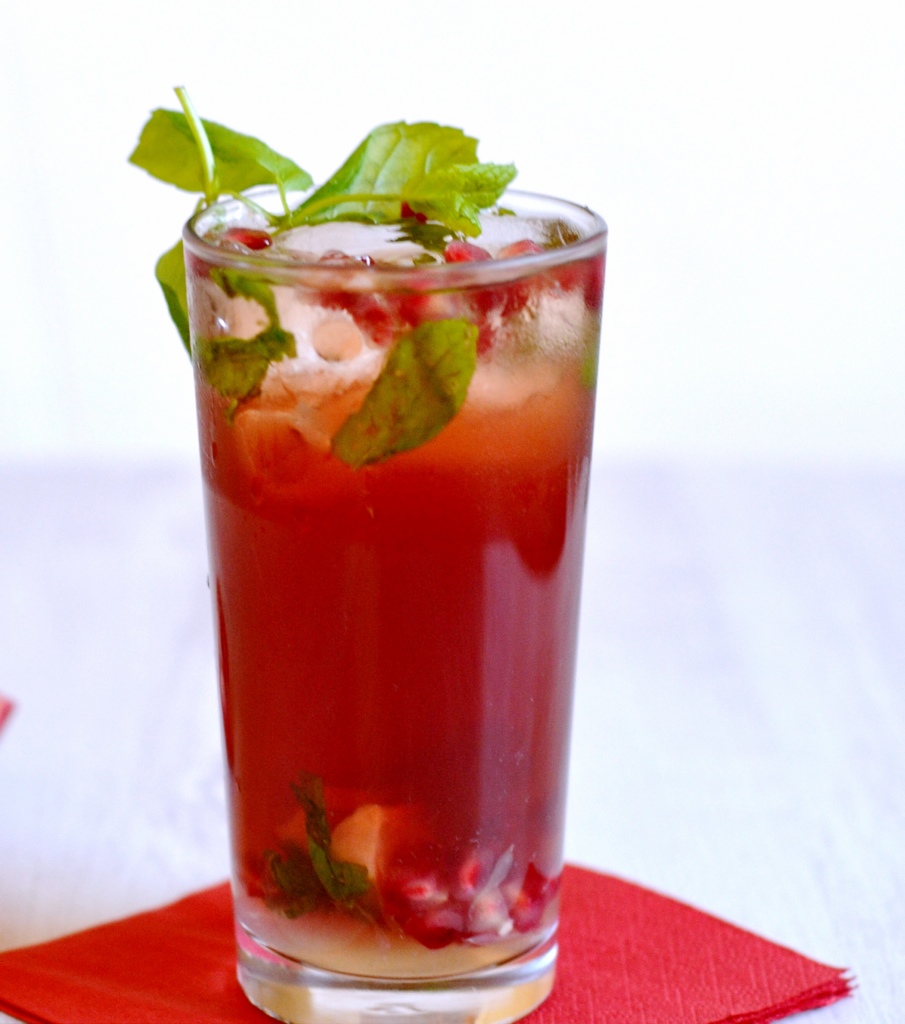 It's a good idea i waited till 12pm to photograph these pomegranate mojitos because by 1pm i was singing drunk in love. I after all couldn't just let these wonderful cocktails go to waste.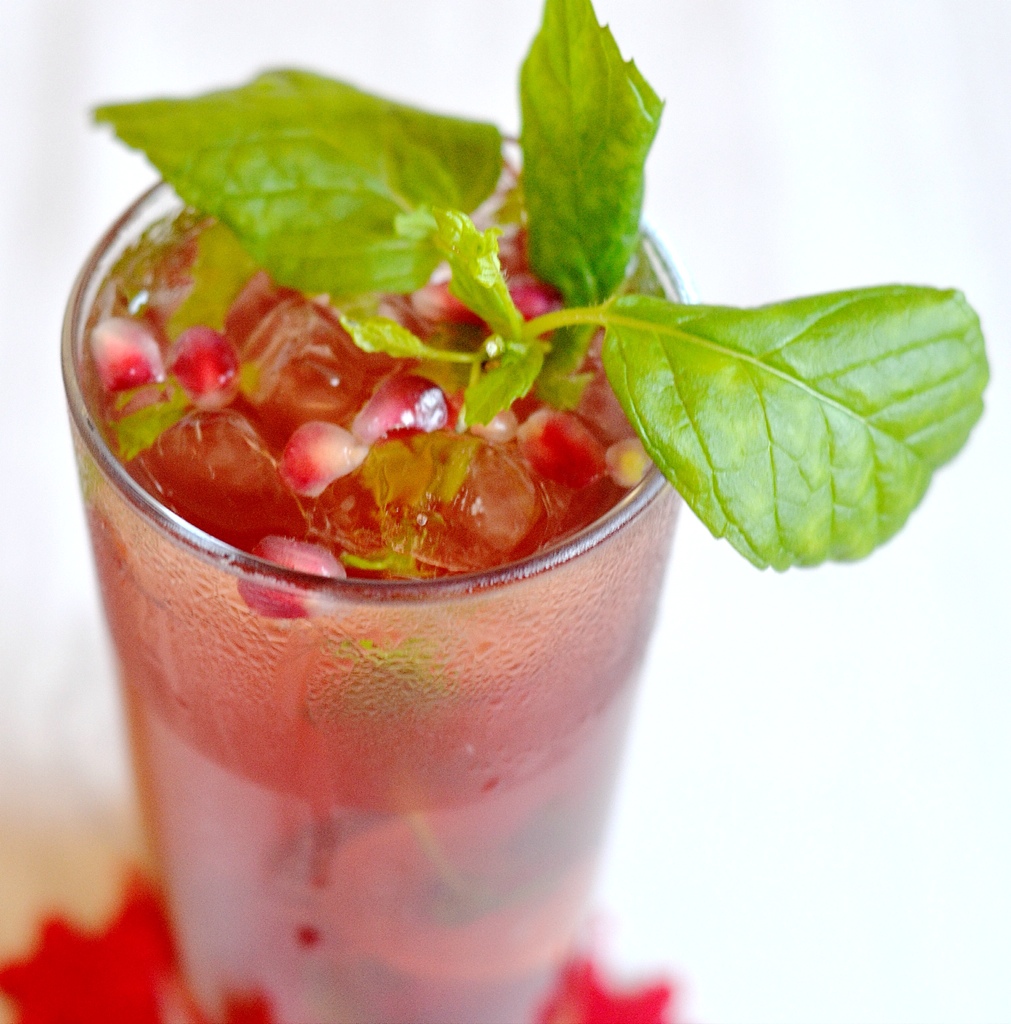 Let me just say these pomegranate mojitos tasted so good. So good i took a little nap afterwards. Lol.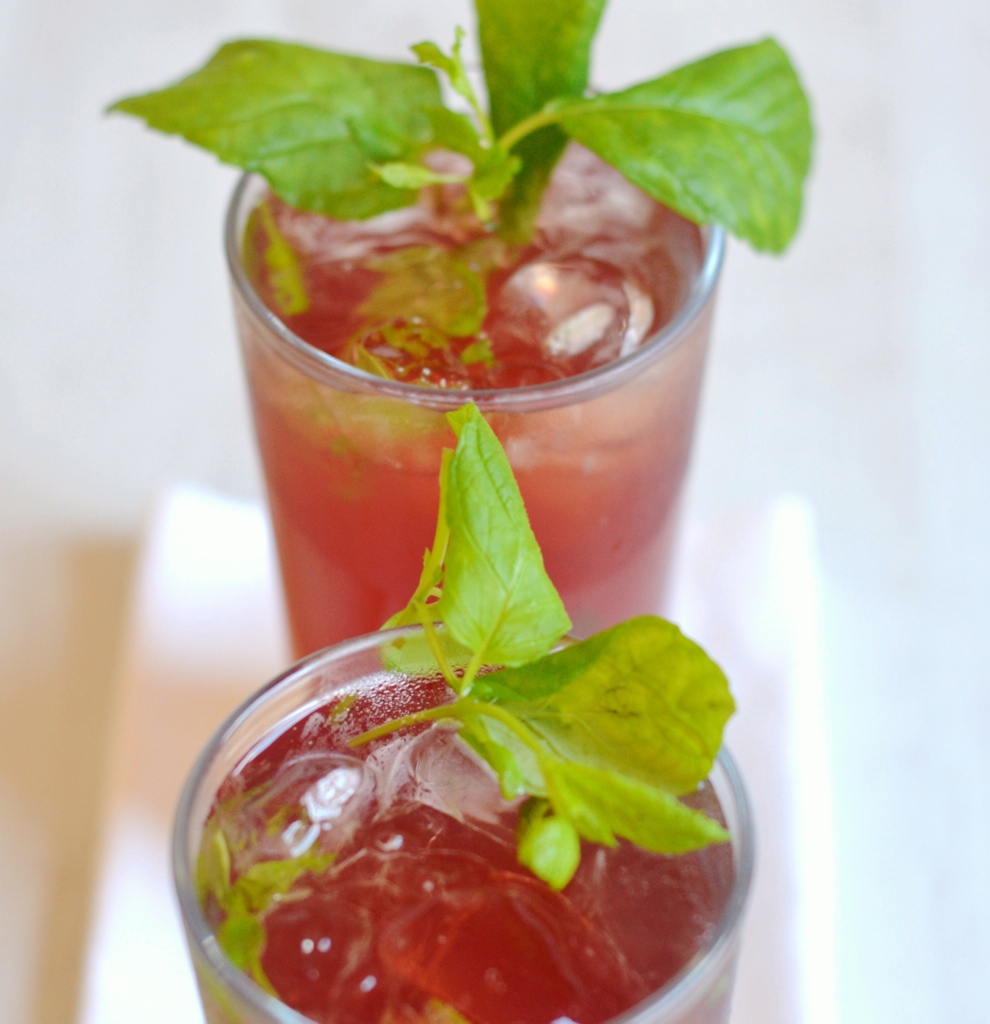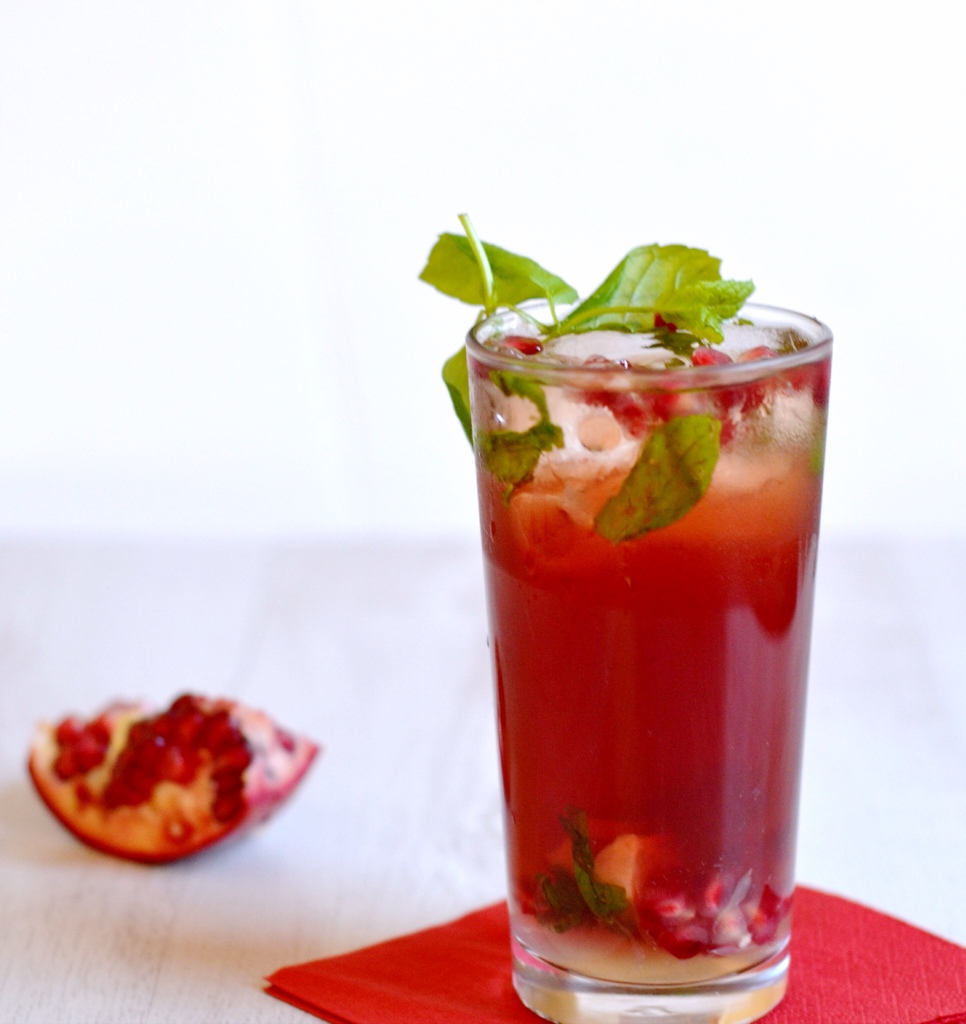 Ingredients
Pomegranate Mojito

5-7 mint leaves
1 lime cut into wedges
60ml (1/4 cup) sugar syrup (recipe below)
80ml (1/3 cup) rum
475ml (2 cups) pomegranate juice
Pomegranate seeds to garnish
mint sprig

Sugar Syrup

50g (1/4 cup) sugar
60ml (1/4 cup) water
Instructions
To make sugar syrup
Add all the ingredients to a saucepan and heat over a medium heat until sugar melts. Remove from heat and let it sit till it cools.
To make Pomegranate Mojito
Divide mint leaves and limes piece between two glasses. Add your sugar syrup and muddle gently (i used a small rolling pin) to release the lime juices .
Add ice to glasses up to 3/4 full and pour in rum, pomegranate juice and a splash of soda water
Garnish with pomegranate seeds and mint sprig.
3.1
https://bakesbychichi.com/pomegranate-mojito/