Buttercream roses are very pretty and my go to design when frosting cupcakes. Learn how to  pipe buttercream rose cupcakes with this tutorial. Make these pretty cupcakes for a mum on Mother's Day.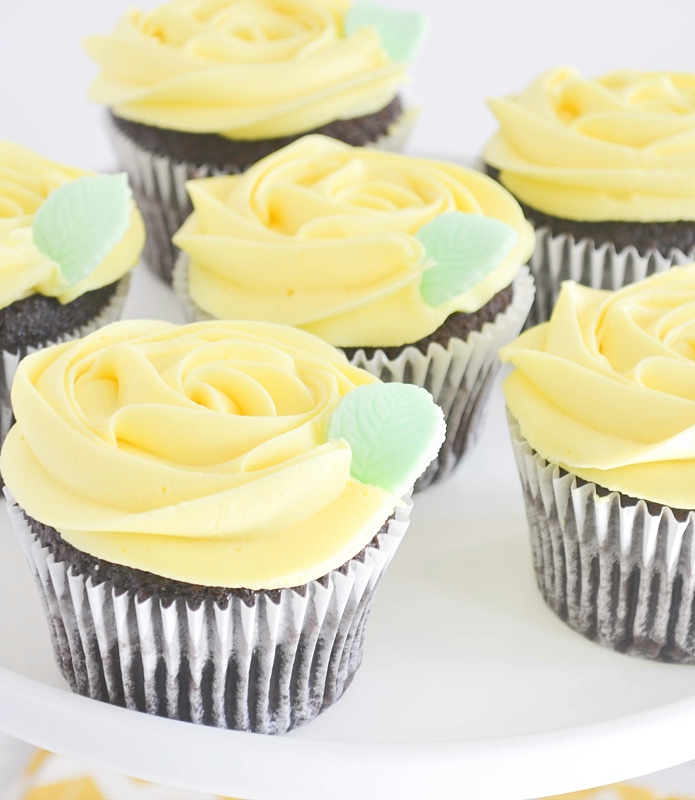 It is Mothers Day in the UK in a couple of weeks and i thought i would share with you one of my favourite designs when frosting cupcakes. Why not bake and decorate cupcakes with this easy buttercream rose. This design was one of the very first i learnt. Piping a rose on a cupcake couldn't be simpler. The tips i use for piping buttercream roses are the 1M  open star or a 2D. For these cupcakes i used a 2D.  You can get a 2D tip here. I shared a video of piping buttercream roses with a 1M open star  on Red Velvet Cheesecake Cake . Both tips will give you pretty rose swirls, i guess the preference will be which is more pleasing to the eye of the individual.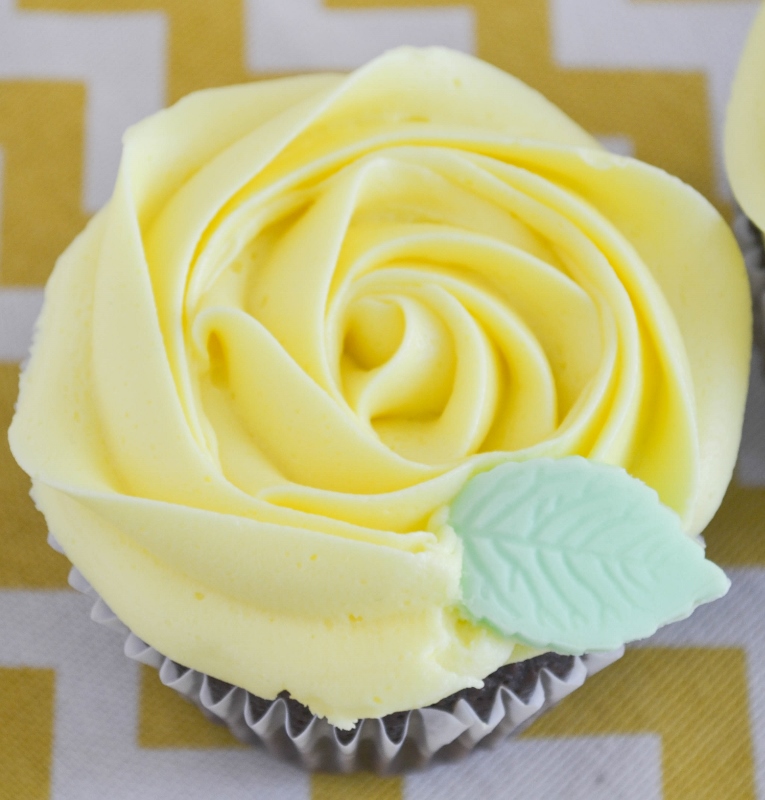 To pipe buttercream rose swirls you start off in the centre of the cupcake, squeeze out some buttercream then slowly  begin piping  a  circular swirl outward until you reach the border of the cupake and then taper off. You can view on the video below how to pipe buttercream roses.
The cupcake featured is my  chocolate salted caramel truffle cupcake, minus the truffle centre. I trimmed the dome on the cupcakes to get a flat surface to pipe the buttercream rose on.
You want the right consistency buttercream to give a smooth finish to your rose. For piping buttercream roses, I use crusting buttercream. This buttercream is one which will set firmly, so it can be touched lightly without making a mark. Once set this buttercream will hold delicate shapes, like this piped rose. I use part butter and part shortening for crusting buttercream. Scroll down for my favorite vanilla buttercream recipe which i used to pipe these buttercream rose cupcakes.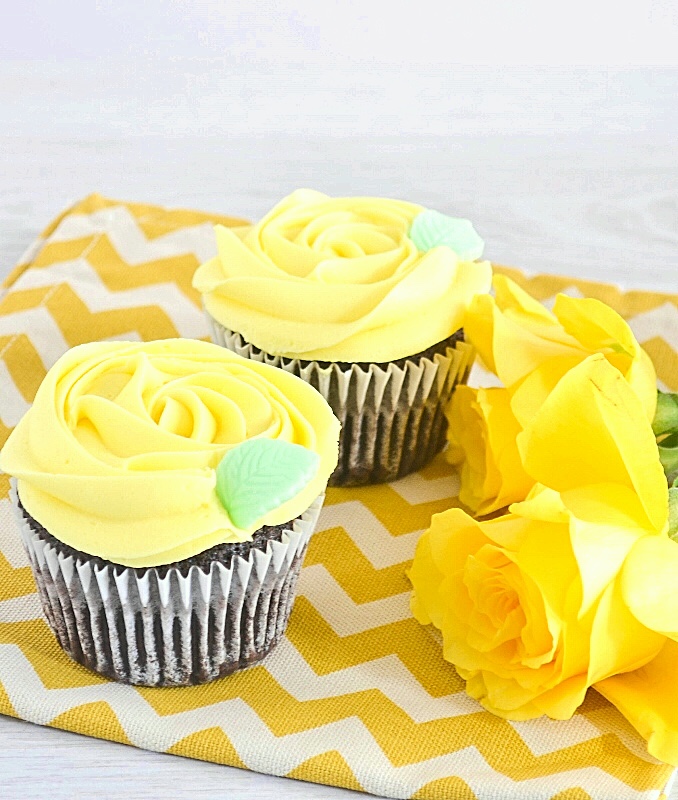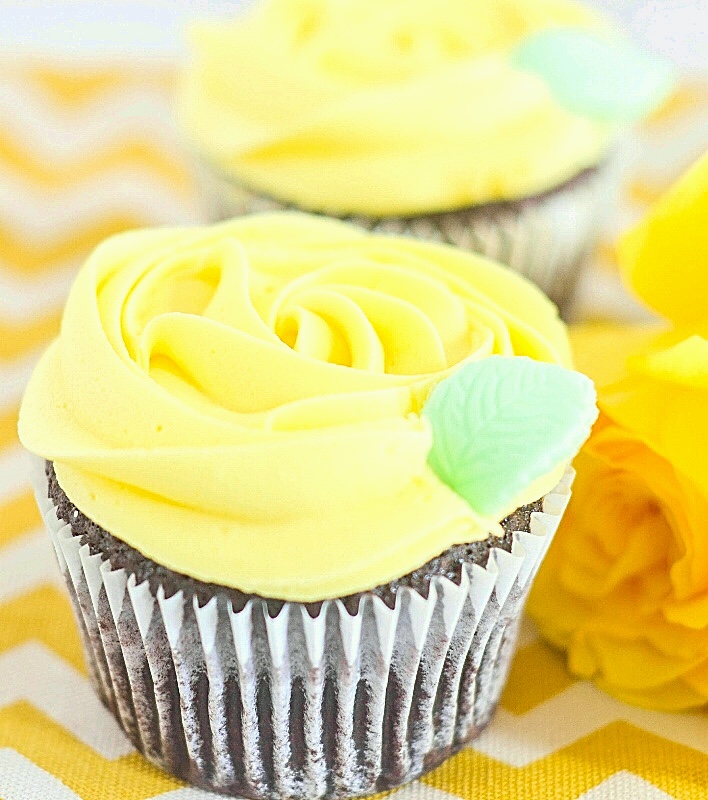 Stay up to date with Bakes by ChiChi on:
Facebook | Instagram | Pinterest | Google Plus | Bloglovin
Crusting Vanilla Buttercream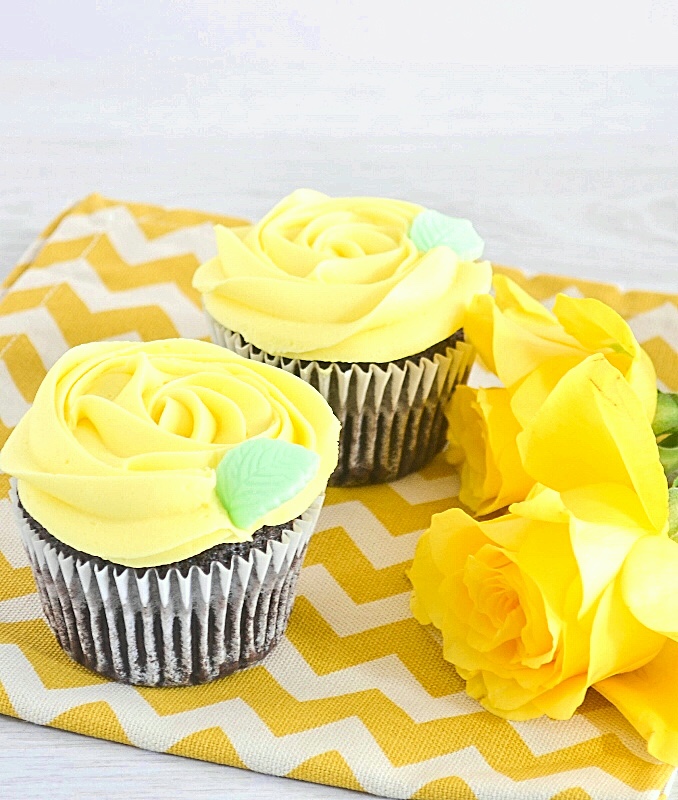 Ingredients
160g (2/3 cup) butter, room temperature
125g (2/3 cup) shortening (Trex)
350g (3 1/2 cups) icing sugar
2 teaspoons vanilla extract
2 -3 tablespoons double or whipping cream
A few drops of edible food colour
Instructions
In bowl of stand mixer beat butter and shortening until light and creamy, about 3 minutes.
Reduce speed of mixer and add icing sugar one cup at a time. Mix well until combined. As frosting thickens add whipping cream and beat until frosting is light and fluffy. Add vanilla extract, beat until evenly incorporated.
3.1
https://bakesbychichi.com/buttercream-rose-cupcake/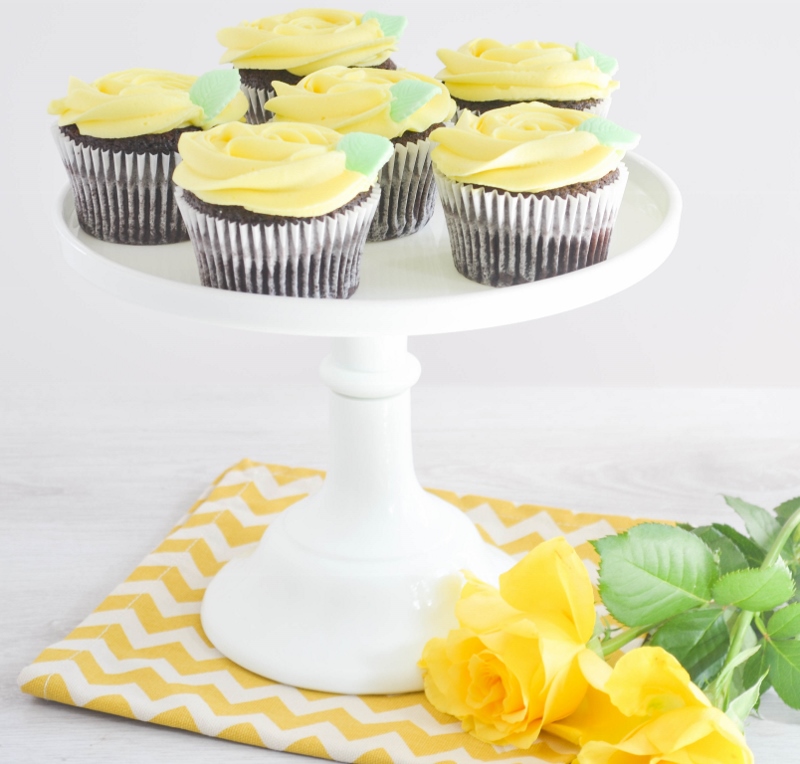 More cake decorating tutorials
Learn how to fill and frost this Ombre Layered Cake