Dense vanilla bean pound cake that just melts in your mouth. A simple no frills cake packed with so much flavour and is absolutely delicious.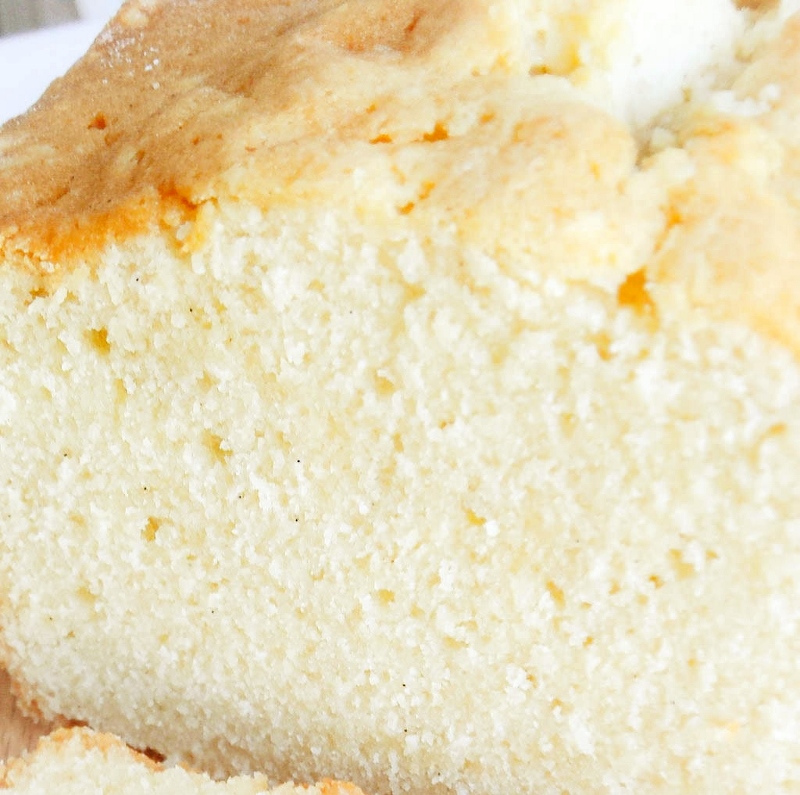 Vanilla Bean adds pizazz to cake and just about anything you put it in. The specks of the bean, the taste, the smell is what i love about vanilla bean. So when I decided to bake a pound cake I knew I had to have vanilla bean in it.
The recipe is quite simple and straightforward. To begin with I creamed the butter, vanilla bean paste and sugar until light and fluffy. You want to incorporate lots of air into the batter.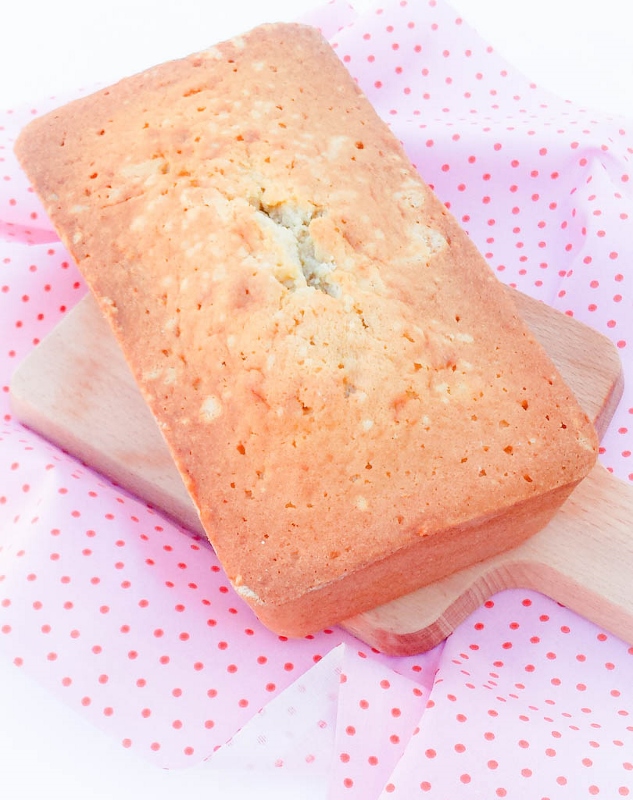 To add that extra vanilla hit and extra sweetness to a not so sweet vanilla pound cake I made a vanilla bean glaze to drizzle over the pound cake.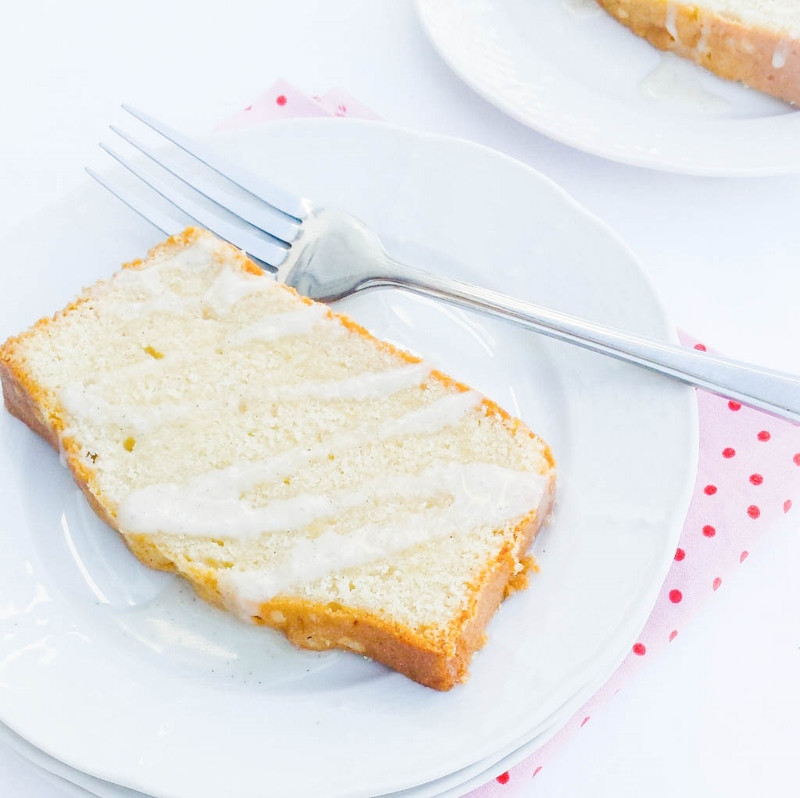 I find the flavours improve even better after a day or two. The vanilla bean pound cake can be made a day or two in advance and keeps well when stored at room temperature in an airtight container.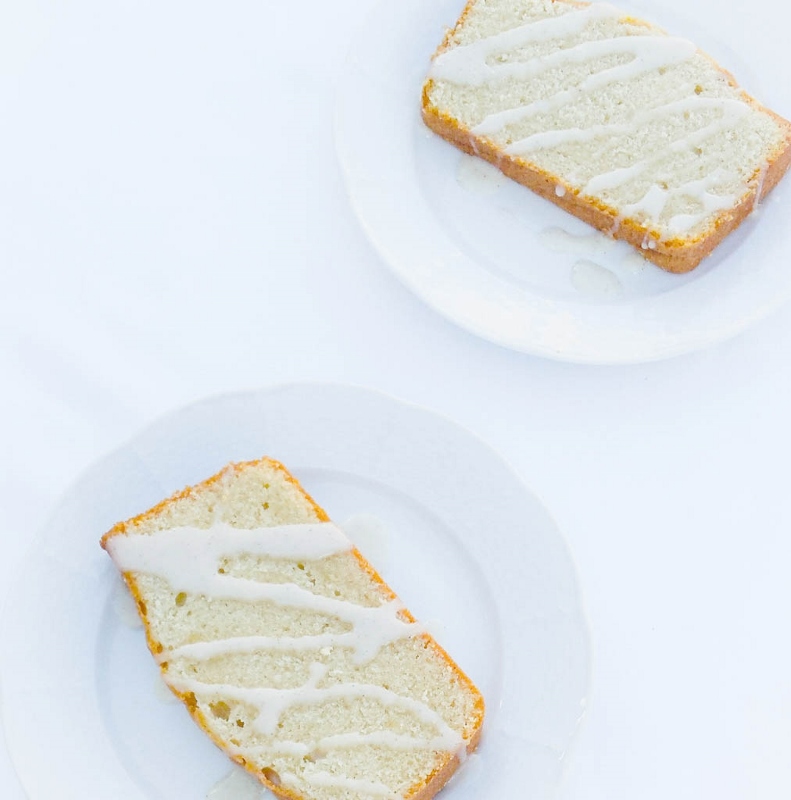 I just couldn't help myself when photographing this cake. Slices of cake disappeared into my mouth. The temptation was too much.
Vanilla Bean Pound Cake with Vanilla Bean Glaze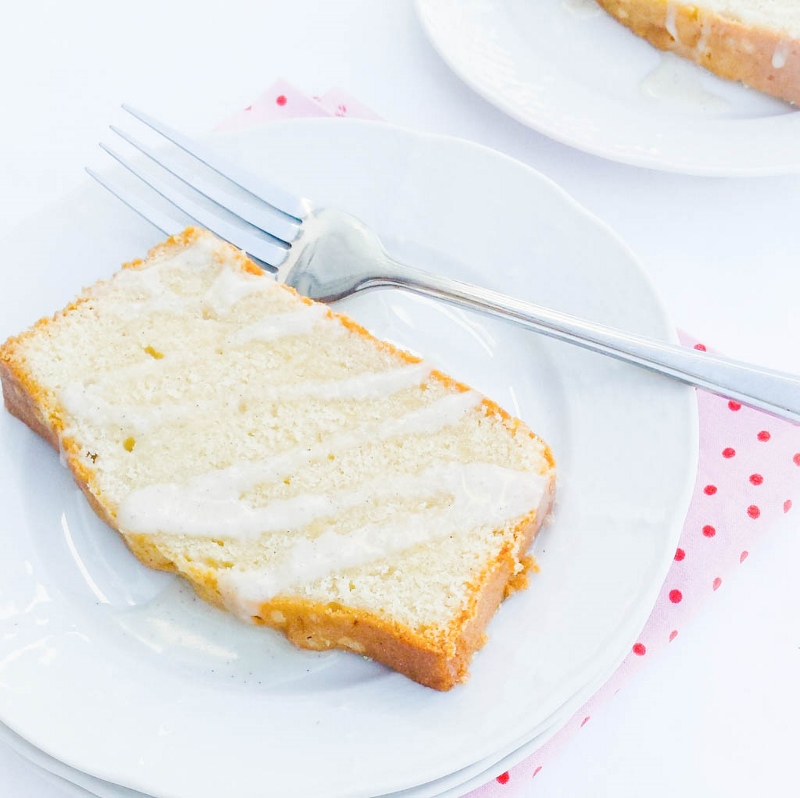 Ingredients
Vanilla Bean Cake

240g(1 cup) unsalted butter at room temperature
250g(11/4 cups) caster sugar
2 tablespoon vanilla bean paste
240g (2 cups) Plain/All purpose flour
5 eggs
1/2 teaspoon salt
1/2 teaspoon baking powder
2 tablespoons milk

Vanilla Bean Glaze

1 teaspoon vanilla bean paste
2 tablespoons milk
50g(1/2 cup) icing sugar
Instructions
Vanilla Bean Cake
Grease and lightly dust a loaf tin
Preheat oven to 170 degrees Celsius.
In the bowl of mixer cream butter and vanilla bean paste until light then gradually add sugar and beat until fluffy, about 5 minutes.
Sift flour, baking powder and salt into a bowl.
Add eggs one at a time, beating well after each addition.
At a low speed add flour mixture slowly then milk until well combined.
Pour cake batter into loaf tin, smooth the top of batter.Tap tin gently on counter top to eliminate air bubbles. Bake for 60 - 80 minutes or until a toothpick inserted in centre of cake comes out clean.
Cool cake in tin for 15 minutes, then invert tin onto rack and let cake cool completely.
Vanilla Bean Glaze
Mix together vanilla bean paste, icing sugar and milk in a small bowl until creamy
Drizzle glaze over slices of cake.
3.1
https://bakesbychichi.com/vanilla-bean-pound-cake/
3.2.2885