M&M cookies with crispy edges and soft chewy centres. Yummy after school treat for children. These M&M cookies are just like the ones you see in the supermarket or bakery, but homemade.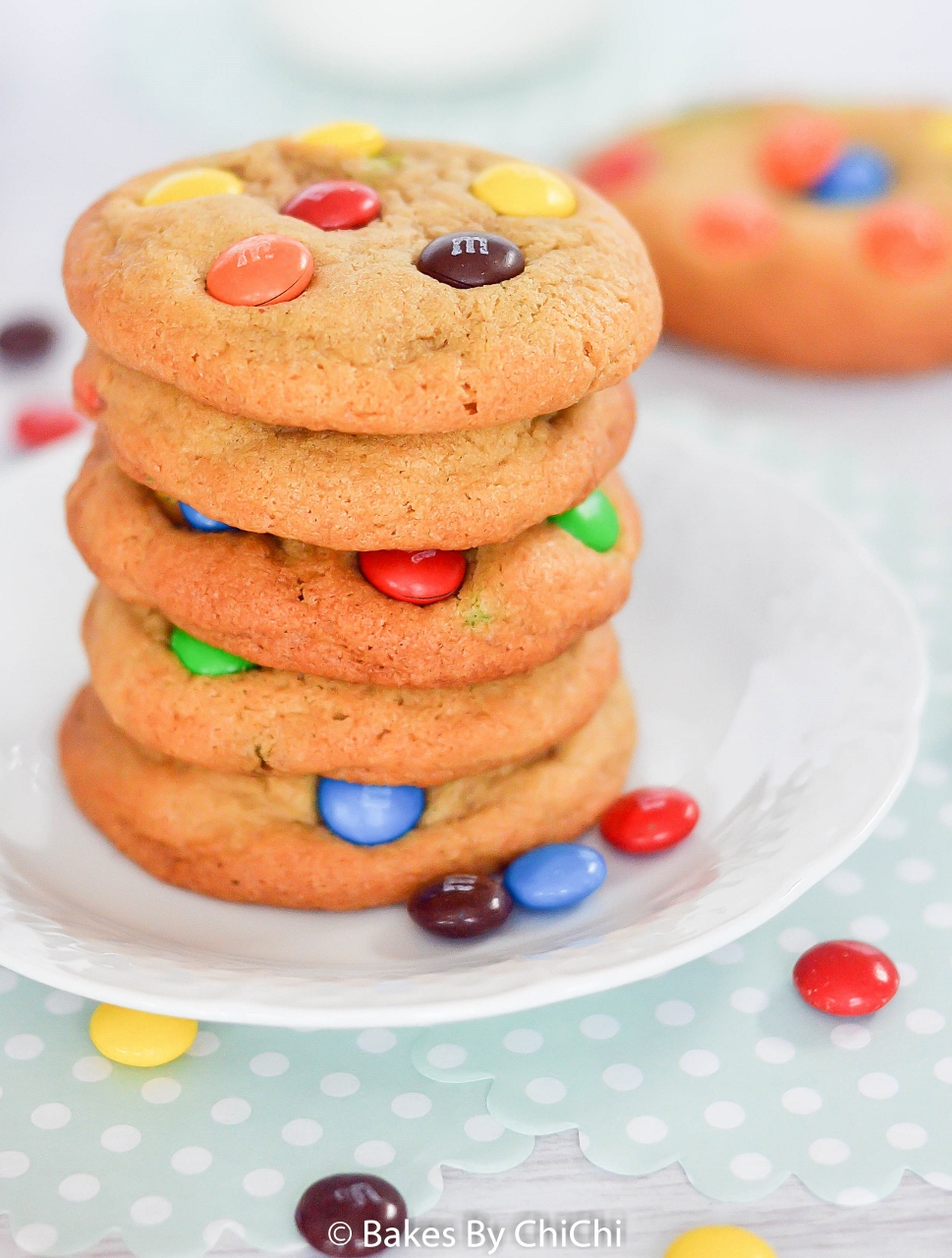 I have a predicament and need to make a decision soon. We have a stray kitten living in our garden. So about two weeks ago, we heard constant meowing from a cat, for about an hour. We had a look round. When I say we I mean my Mr , with me cowering in the background. He spotted a little kitten on the roof, all wet and sad. What to do!!!
Me, I am scared of cats and I wasn't going near it. And we didn't have a ladder. Long story short, my Mr got the kitten down with a bowl of sardines. Cat food is now part of my shopping list. I know as long as we keep feeding the kitten, it won't leave. But it is so hard. By law cats are allowed to roam freely in the UK. That's what the officer from RSPCA advised. Hmm, what to do. And it doesn't help Esme wants to keep the kitten as a pet who lives in her garden. lol.
What Esme also wanted was soft baked cookies filled with loads of M&M's. So I made these: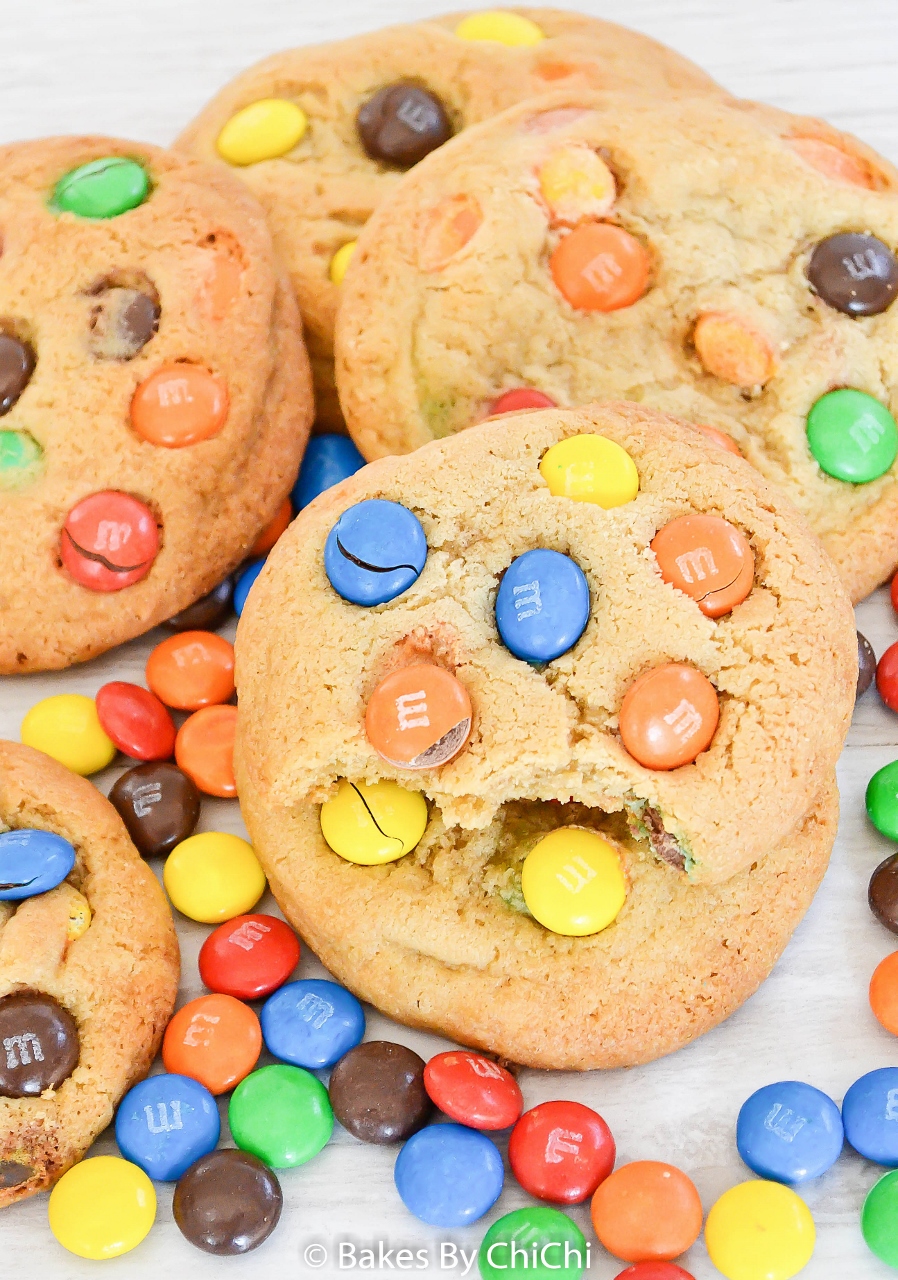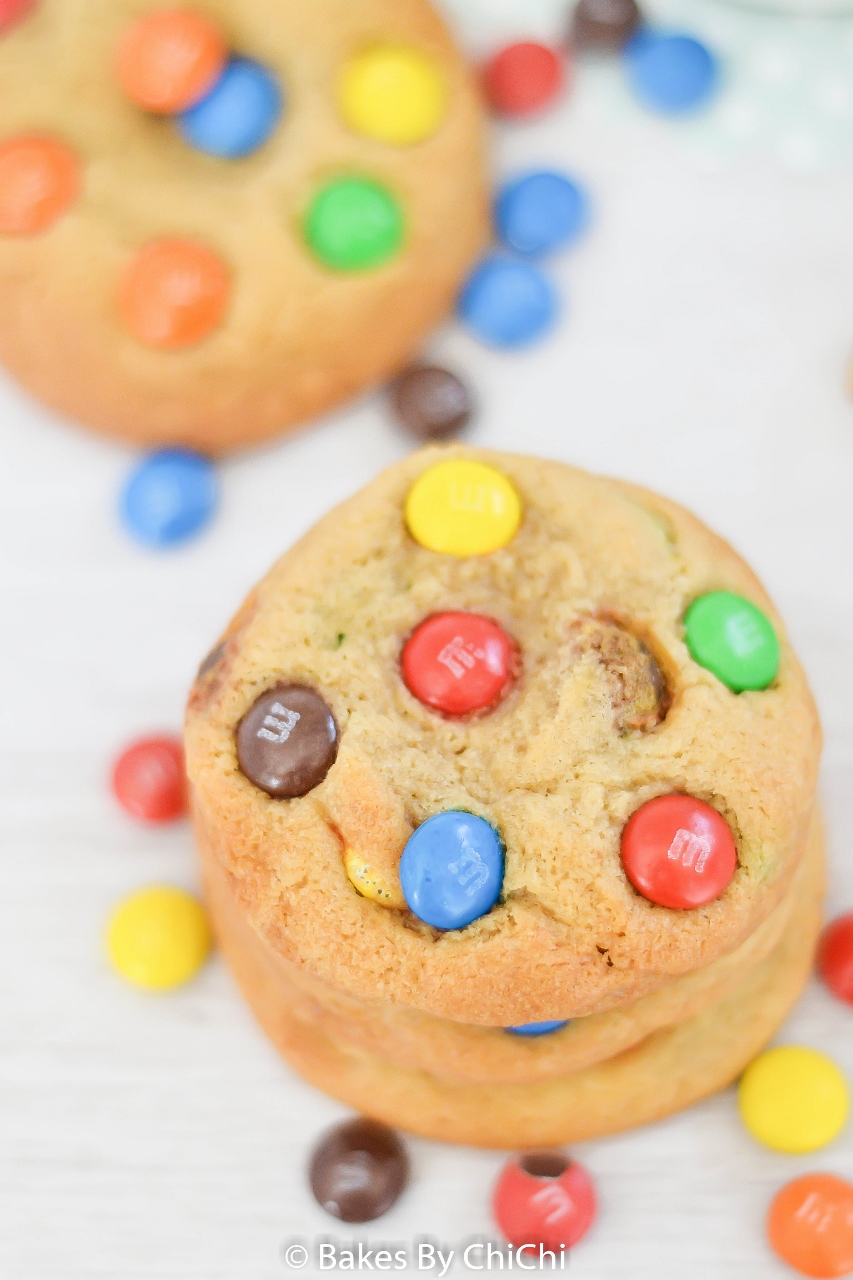 The softness and moistness of the m&m cookies are thanks to amount of brown sugar in the recipe. I used a higher ratio of brown sugar to white. Brown sugar is good for making cookies because it contains molasses which make the sugar moist. What brown sugar also creates a slight caramel flavour.
Tips for getting the M&M's on top of the cookie: Rather than mix in all the M&M's into the cookie dough, save some and press them on top of the rolled cookies. When you go to rotate the cookies halfway through baking, you can strategically pop some more M&M's on top, if need be.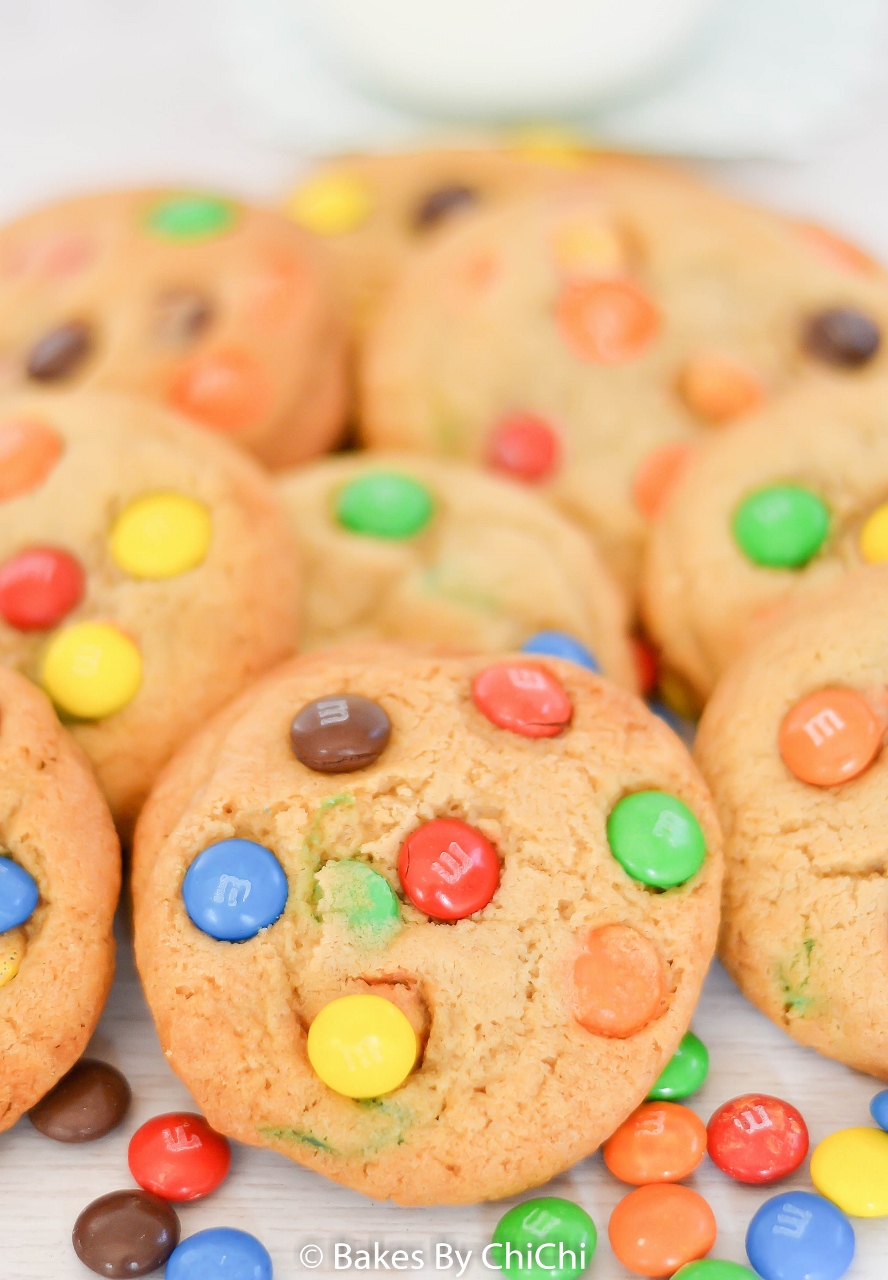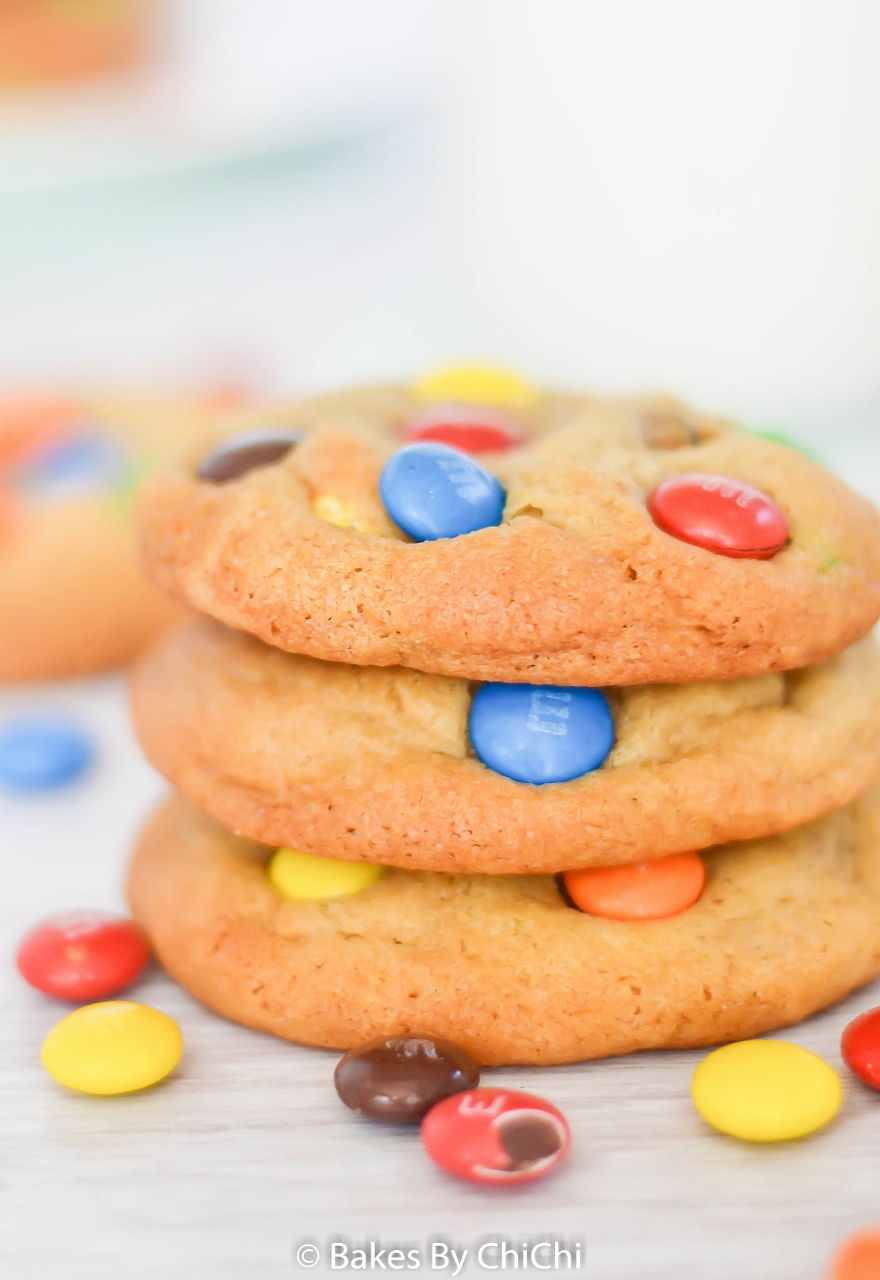 These soft baked cookies are perfect.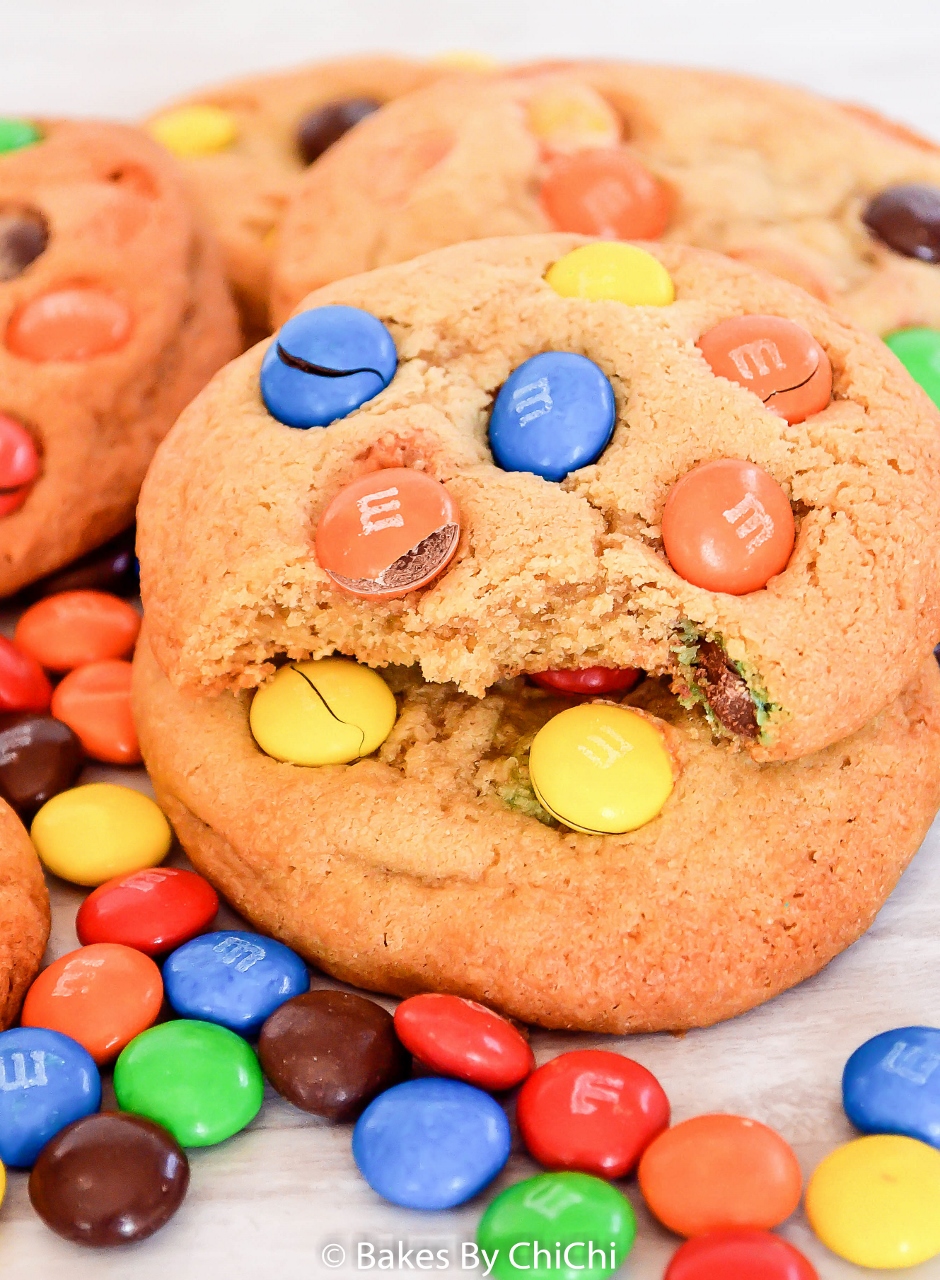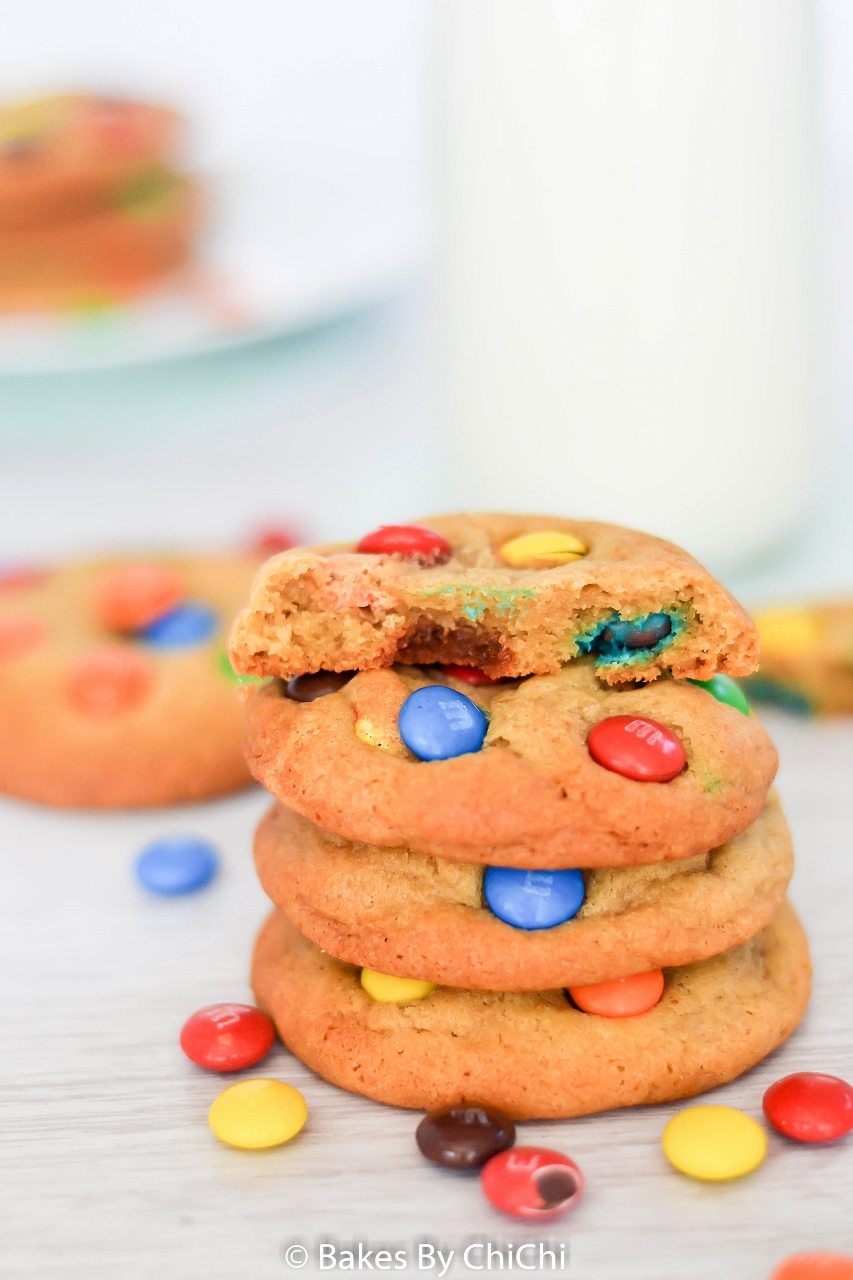 Enjoy with friends and share the M&M love!!!
Stay up to date with Bakes by ChiChi on:
Facebook | Instagram | Pinterest | Google Plus | Bloglovin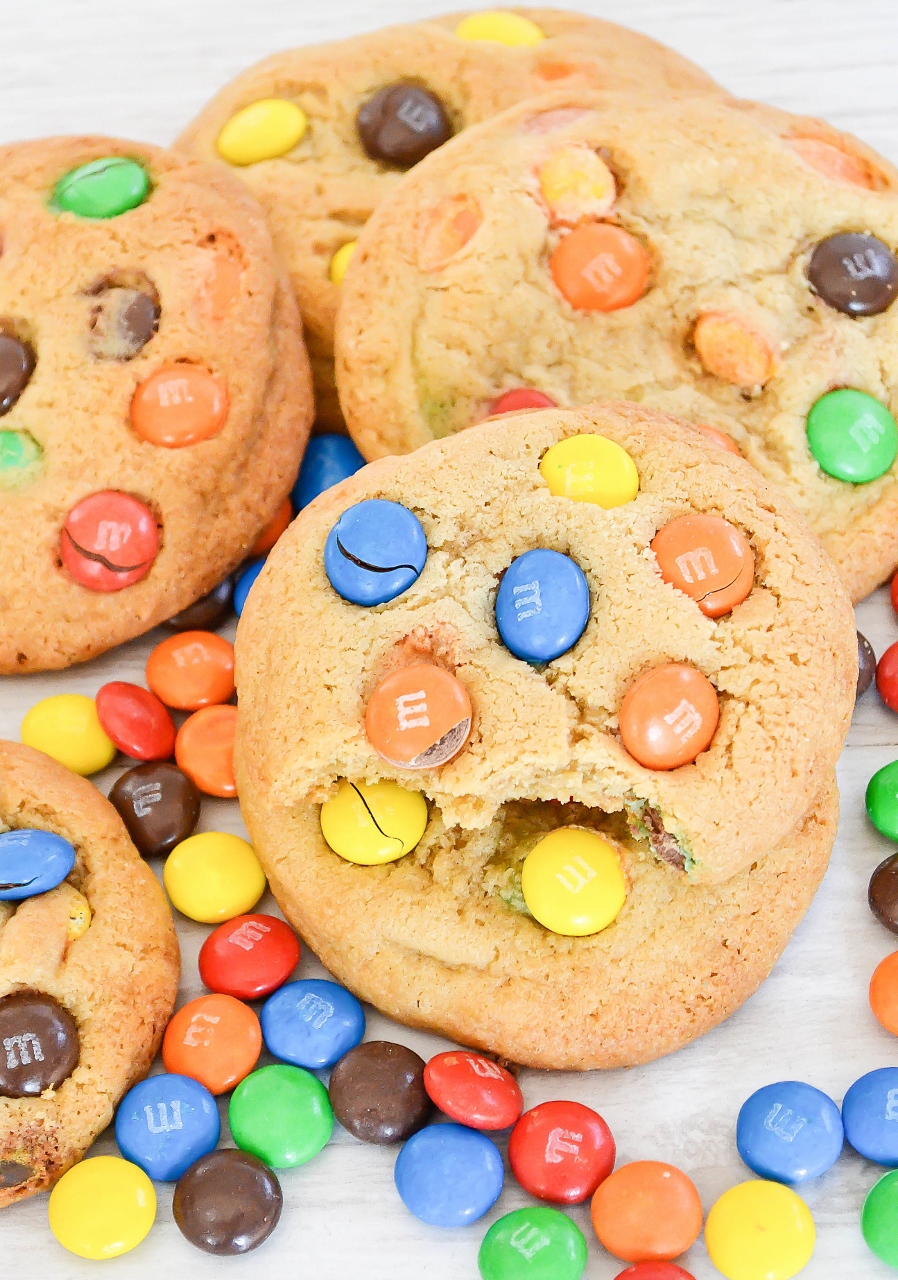 Ingredients
180 g (3/4cup) unsalted butter, room temperature
180g ( 1 cup) brown sugar
50g (1/4 cup) caster sugar
1 egg , room temperature
1 yolk, room temperature
2 teaspoons vanilla extract
265g (2 cups plus 2 tablespoons ) plain flour
2 teaspoons cornflour
1/2 teaspoon salt
1 teaspoon bicarbonate of soda
200g (1 cup) M&M's
Instructions
In the bowl of stand mixer beat butter and sugars until light and fluffy, about 5 minutes. Add egg and egg yolk, mixing well until combined. Scrap sides as needed. Add vanilla extract.
Sift flour, corn flour, salt and baking soda into mixture. Mix until combined on low speed.
Fold in chocolate M&M's. Cover and chill from 2 hours to overnight.
Preheat oven to 165 degrees celcicius. Line a baking sheet with greaseproof paper. Roll 1/4 cup (or large ice cream scoop) of dough into round balls with M&M's on the top. Place cookies 2 inches apart on baking sheet.
Bake dough for 11 minutes, rotating half way through baking. The sides of cookies will look golden brown and centres soft.
Remove from oven. Leave to cool on baking sheet for 5 minutes before removing cookies. Place on wire rack to cool completely.
3.1
https://bakesbychichi.com/soft-baked-mm-cookies/