Sweet, rich mango lime lassi ice lollies made with fresh mango, lime zest, yoghurt and honey.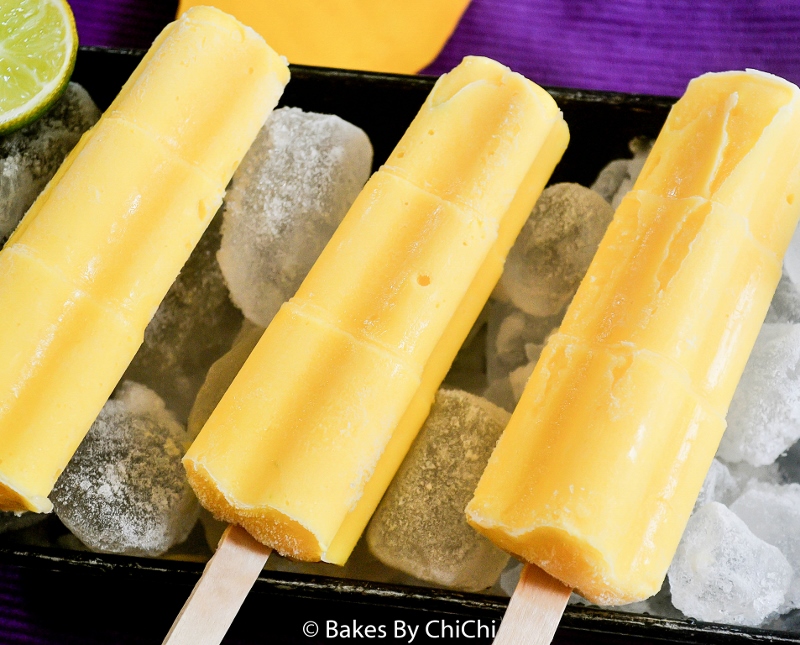 Ice lolly/popsicle season has started. To kick off I used one of my favourite fruits which is in season to make some ice lollies. Mangoes!!! It is raining mangoes in the supermarkets and they are on offer as well. I love Mangoes. Who doesn't?? I will side eye anyone who doesn't. Naturally sweet, delicious and creamy. Mangoes are delicious in smoothies, sorbets, they can be used to make luscious salsas and my favourite ice lollies. As I type I am sipping on a mango and blueberry smoothie.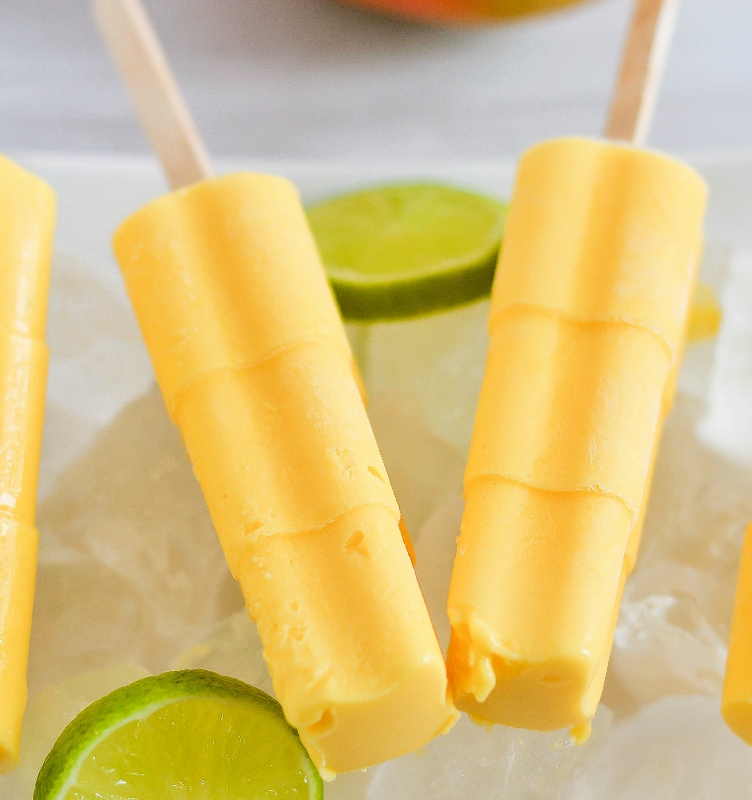 With it being almost summer and the weather warming up, I am starting to crave cold food and desserts. Nothing better than a cold ice lolly, smoothie or ice cream in the warm sun.
This recipe is quite simple, you know how I love simple. It takes just 4 ingredients to make this mango lime lassi ice lollies. What you will need for this is 3 large mangoes, zest of 1 lime , yoghurt and honey(or any sweetener of your choice) to taste. I got 650 grams of mango flesh from the 3 mangoes.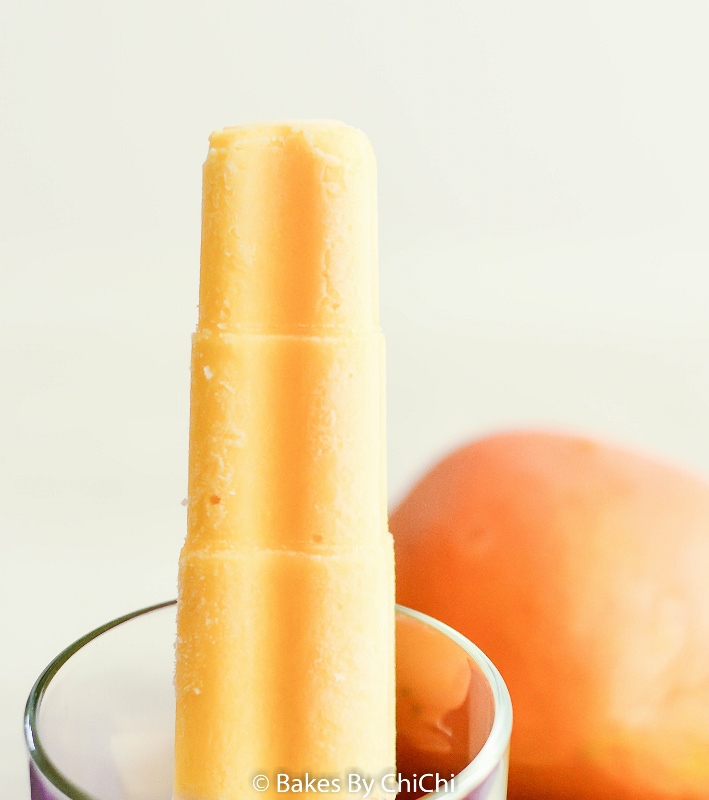 Puree the mango flesh, then mix in lime zest and yoghurt. Add honey to take. Pour into your ice lolly mold. I bought mine from Amazon. Chill the mango lime lassi in the freezer for at least four hours. If you haven't got an ice lolly mold, you can make yours using disposable cups and wooden sticks. Simples!!! The disposable cup method really works for me because I sometimes eat ice lollies with a spoon. Just smoosh the lolly up till it's soft, the consistency of a slushy then eat.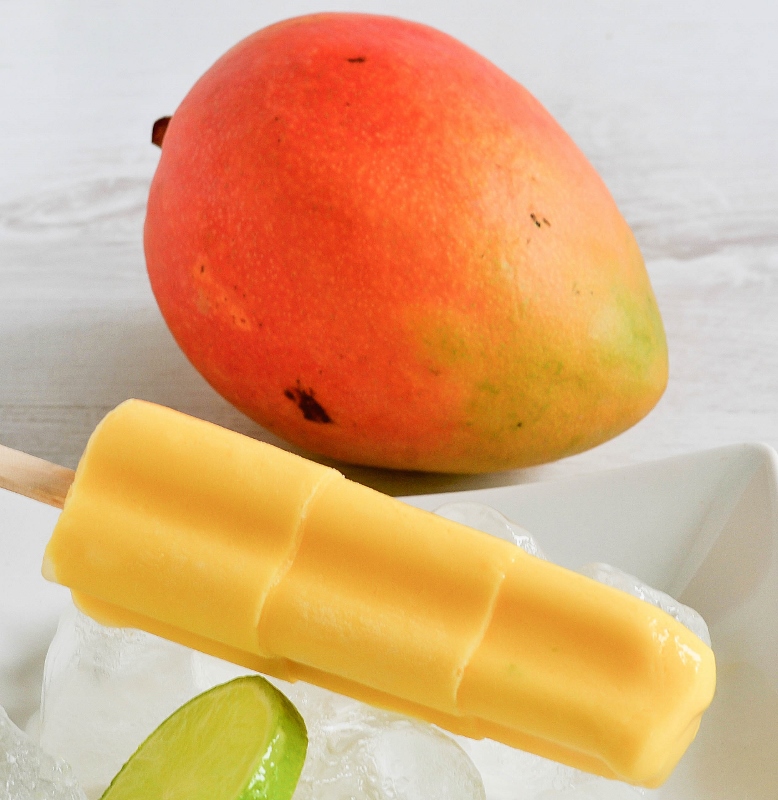 These mango lime lassi ice lollies are fruity, creamy, sweet, cold and perfect for warm weather. Enjoy!!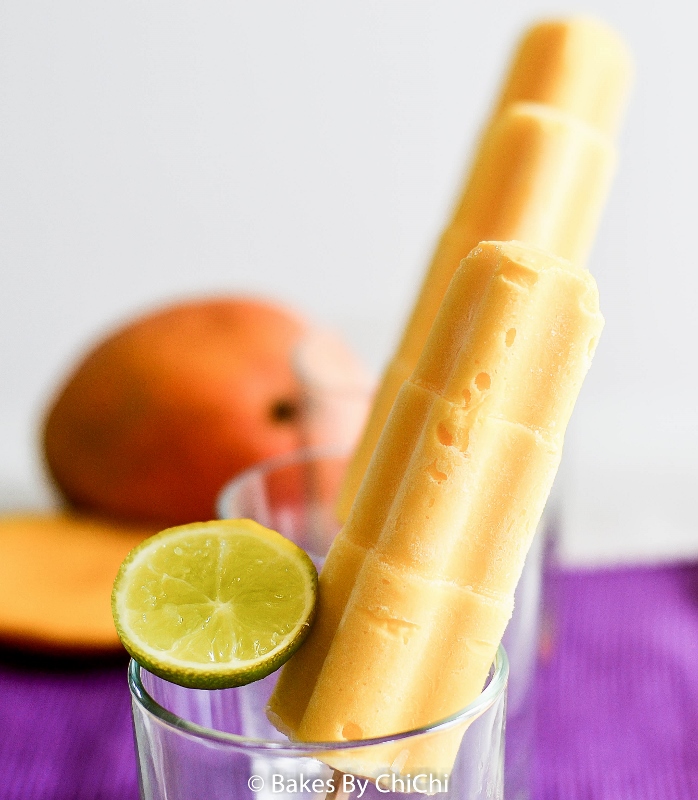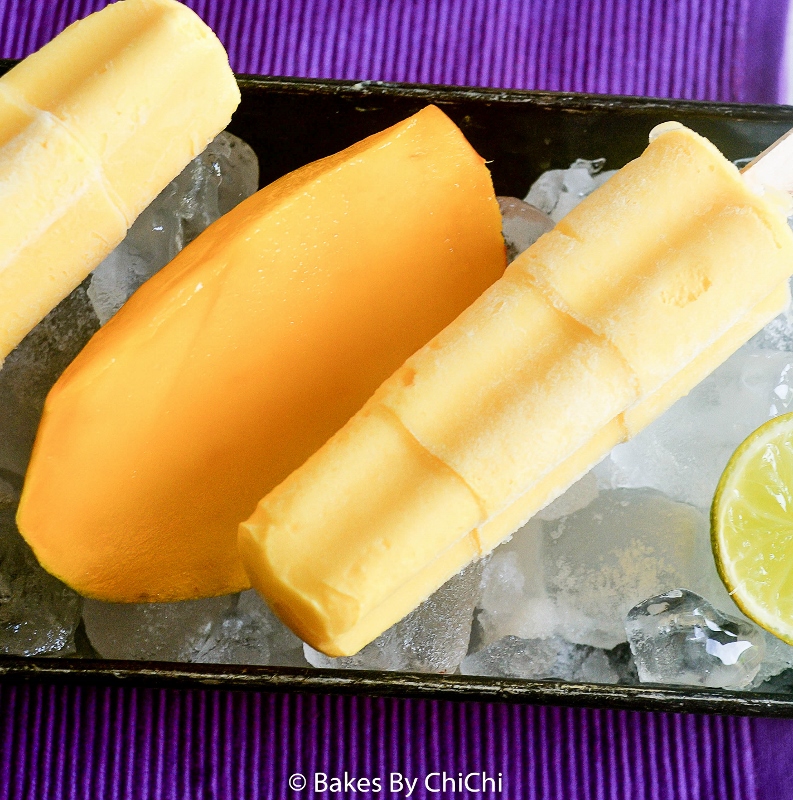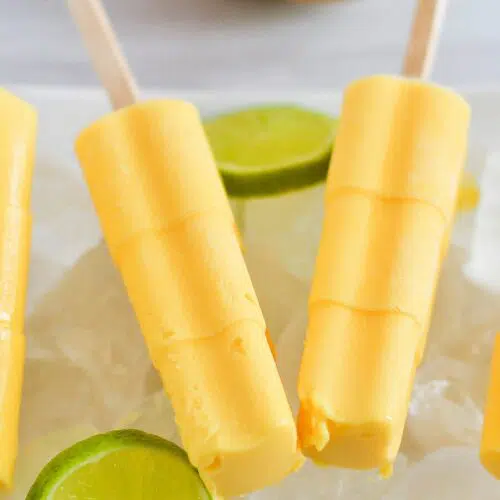 Mango Lime Lassi Ice Lollies
Sweet, rich mango lime lassi ice lollies made with fresh mango, lime zest, yoghurt and honey.
Print
Pin
Rate
Ingredients
3

large mangoes (650 g mango flesh)

½

teaspoon

grated lime zest from 1 lime

240

ml

Greek yoghurt

2

tablespoons

honey or sweetener of choice
Instructions
Purée mangoes in blender or food processor on high until smooth.

In a medium bowl or jug, whisk mango purée, yoghurt, honey, and lime zest until well combined .

Divide mixture evenly between ice lolly moulds – mine makes 8 lollies. Gently insert lolly sticks.

Freeze for a least 4 hours or until set. Remove from lolly moulds and enjoy! Store any extras in a freezer-safe bag for up about 2 weeks.
Notes
Coconut milk can be used in place of yoghurt to make a vegan mango lime lassi.
If you made this recipe, I would love to hear from you.
Tag Bakes By Chichi on Instagram or hashtag #bakesbychichi