Soft and chewy chocolate chip cookies filled with mini easter eggs.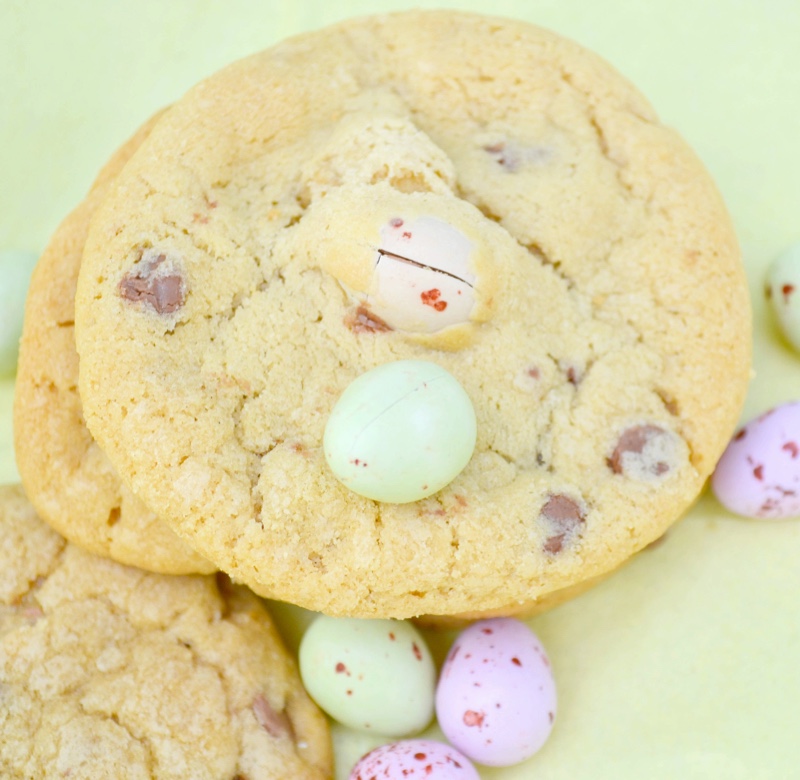 It's almost Easter. Which means bank holidays. You should see the big smile on my face.
On Friday my daughter's school closed for Easter Break and so i thought for as a treat for the children at her after school club i would make some Easter egg chocolate chip cookies.
Every supermarket has had Easter eggs on display for over a month now with price wars and me being the bargain hunter i am i was going to buy Easter eggs with the best value for money. During one of my lunch time jaunts to my fav local supermarket i went on the hunt for bargains. Decision making on which one to pick gets confusing. So much choice of easter eggs. Being as it was chocolate i had a look at the ingredients to see which one had more cocoa content. I got a bargain with the buy one get one free with the shop own brand and with an added bonus of it tasting nice as well.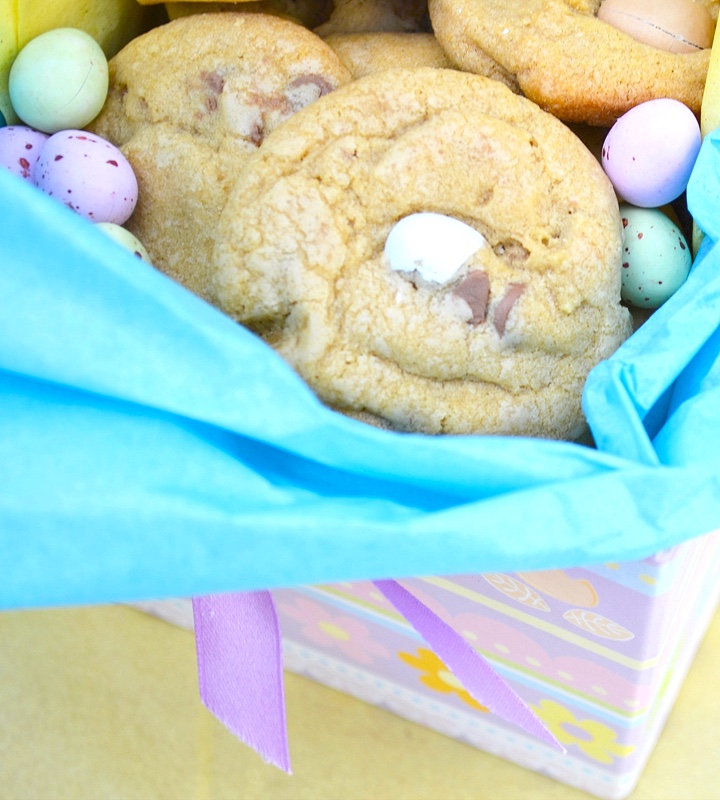 The cookie recipe i used was from a recipe i found on Sally's Baking Addiction. I have never been one to bake cookies because i've never been happy with the results. Sally's recipe made the best home made cookies i have ever had. I barely adapted her chocolate chip cookies by adding chocolate Easter eggs and i used light brown sugar instead of the dark brown sugar. These cookies are soft, squidgy and thick. Everyone loved them, i think there adults more so than the children. 🙂 As soon as i arrived to pick up my daughter i was met with the greeting, those cookies are lovely. Even the school office staff had some.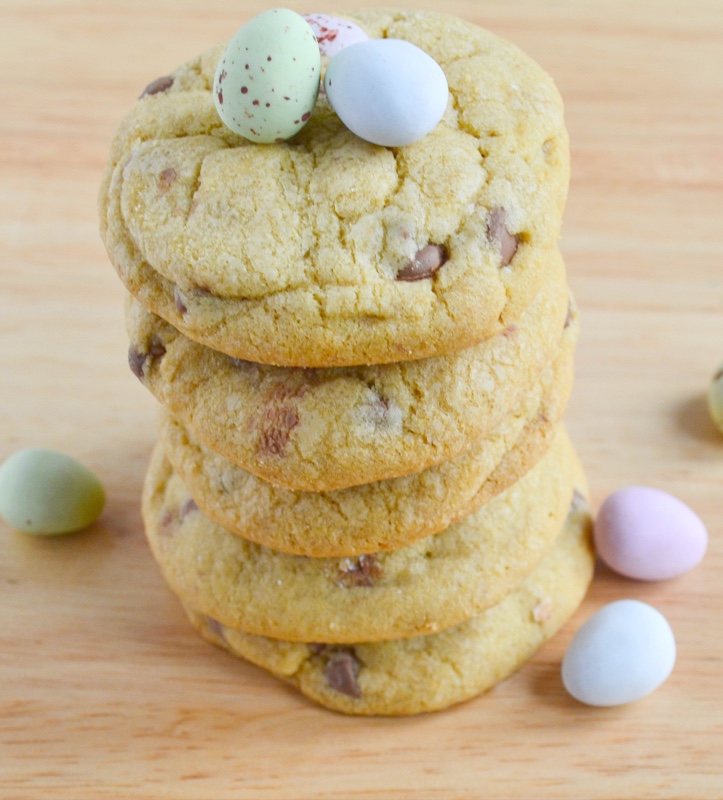 Easter Egg Chocolate Chip Cookies
Ingredients
170g (3/4 cup) unsalted butter, at room temperature
150g (3/4 cup) light brown sugar
50g (1/4 cup) caster/granulated sugar
1 large egg, at room temperature
2 teaspoons vanilla extract
250g (2 cups) plain flour
2 teaspoons corn flour or corn starch
1 teaspoon bicarbonate of soda
1/2 teaspoon salt
100g (1/2 cup) chocolate chip cookies
180g (1 cup) mini chocolate easter eggs
Instructions
In bowl of stand mixer beat butter, brown sugar and white sugar until light and creamy
Beat in egg and vanilla ans scrape down sided of bowl as needed
Sift flour, corn flour, salt and bicarbonate of soda as set aside
With mixer on low speed add flour mixture and mix until well combined.
Add chocolate chips and mini chocolate eggs and mix until evenly disbursed
Wrap dough up in plastic wrap and chill for at least hour or overnight
Remove cookie dough from fridge and let sit at room temperature for 10 minutes
Preheat oven to 170 degrees celcius. Line baking trays with non stick baking paper.
Scoop balls of dough and roll into balls. Dough will be slightly crumbly, but will come together once balls are rolled individual by hand. Space dough balls 1 inch apart.
Bake in oven for 8 - 9 minutes until barely brown around the edges.
Leave to cool on baking tray for a couple minutes to firm up and then transfer to cooling rack
3.1
https://bakesbychichi.com/easter-egg-chocolate-chip-cookies/