Rich, decadent Chocolate Guinness Cupcakes frosted with whipped Vanilla Bean Buttercream. This is just perfect for Father's Day or St. Patrick's Day.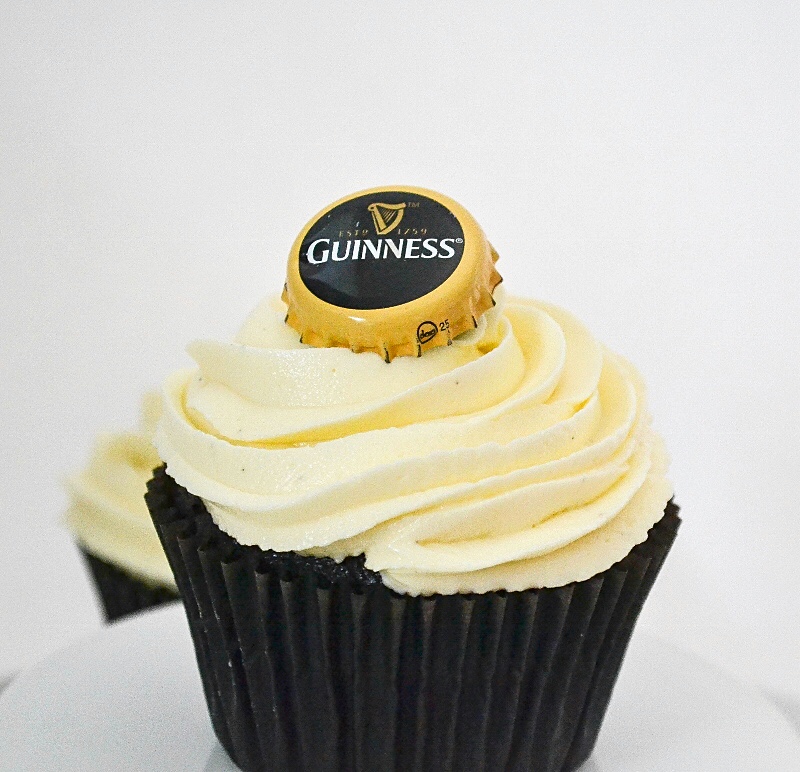 It's Father's Day on Sunday which is also the birthday of my partner Yaw. So it'll be a double celebration on Sunday. My Mr's drink of choice is Guinness. Why he does is beyond me, i mean the drink is not exactly sweet.  I am a bit of sweet tooth. The taste is not so bad when it is really cold. Okay back to Yaw (less of my moans) he is LOVES Guinness and chocolate cake. The only cake he has is chocolate cake and i just think with the addition of Guinness in the batter he will love it. His favourite tipple in a cake.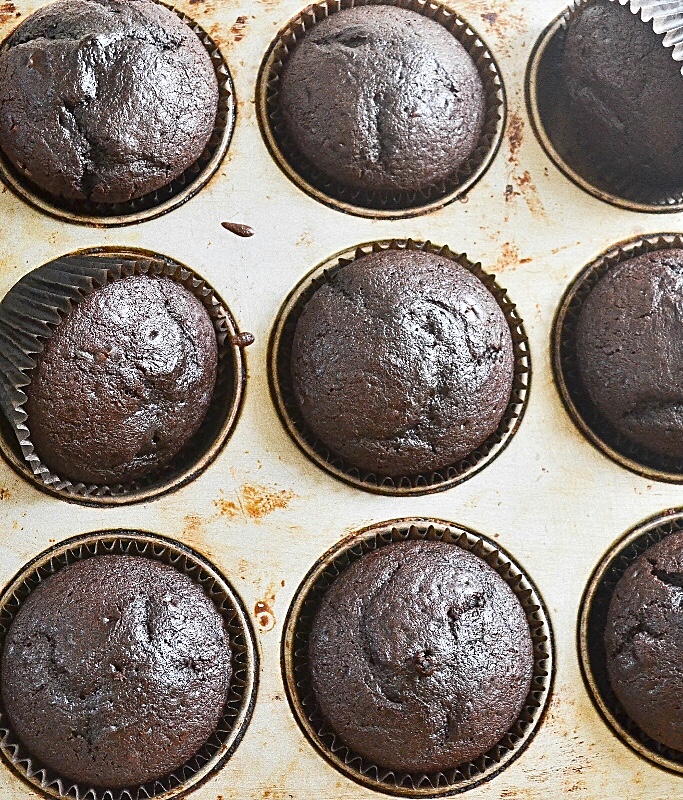 The guinness enhances the chocolate flavour, making it pop. The chocolate guinness cupcake is a rich and moist. You don't even taste the guiness. For the frosting i piped on my favourite whipped vanilla bean buttercream.  The chocolate guiness cupcake is not too sweet and the delicious whipped vanilla buttercream makes up for it.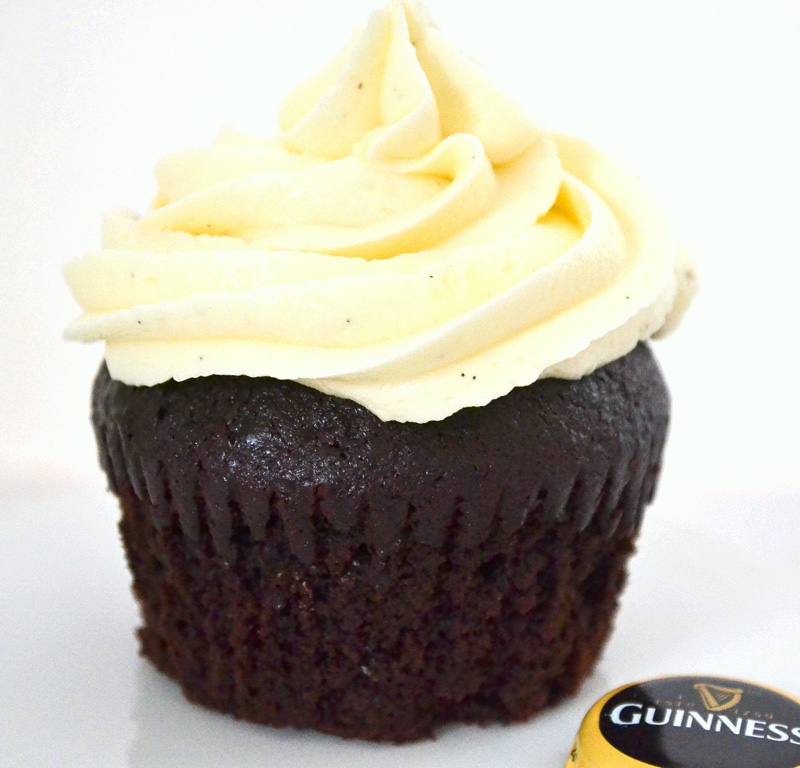 Chocolate Guinness Cupcake and Whipped Vanilla Buttercream for a wonderful and caring father.
Chocolate Guinness Cupcake
Ingredients
!Chocolate Guinness Cupcakes
180ml (3/4 cup) guinness stout
120ml  (1/2 cup) vegetable oil
120ml  (1/2 cup) milk
2 teaspoons vanilla extract
3 eggs
180ml  (3/4 cup) sour cream, room temperature
96g  (3/4 cup) cocoa powder
360g (2 cups firmly packed)  light brown sugar
210g (13/4 cup) plain flour
11/2 teaspoon bicarbonate of soda
1 teaspoon salt
! Whipped Buttercream
240g (1 cup) unsalted butter, room temperature
2 teaspoon vanilla bean paste
500g (5 cups) icing sugar
30ml  (1/8 cup) whipping cream
Instructions
!Chocolate Guinness Cupcakes
Preheat oven to 180 degrees celcius. Line muffins tins with paper liners.
Combine guinness, vegetable oil, milk and vanilla extract in a large mixing bowl. Beat in eggs one at a time, then whisk in sour cream.
In a bowl of stnad mixer whisk cocoa powder , light brown sugar, flour and bicarbonate of soda. With mixer on low gradually mix in guinness mixture into the dry ingredients.
Evenly divide batter between paper liners.
Bake for 20- 25 minutes or until toothpick inserted comes our
Remove from oven and place on wire rack to cool.
!Whipped Buttercream
In the bowl of the stand mixer or using a hand mixer cream butter until light. Add vanilla extract.
With mixer on low speed gradually beat in icing sugar. Add cream and whip until light and fluffy.
Notes
Frosting on cupcakes was piped with a large 1M open star tip
3.1
https://bakesbychichi.com/chocolate-guinness-cupcake/