Delicious buttery shortbread cookies covered with white chocolate and crushed candy cane. These candy cane crunch shortbread cookie wedges make the perfect festive treat for children and also adults.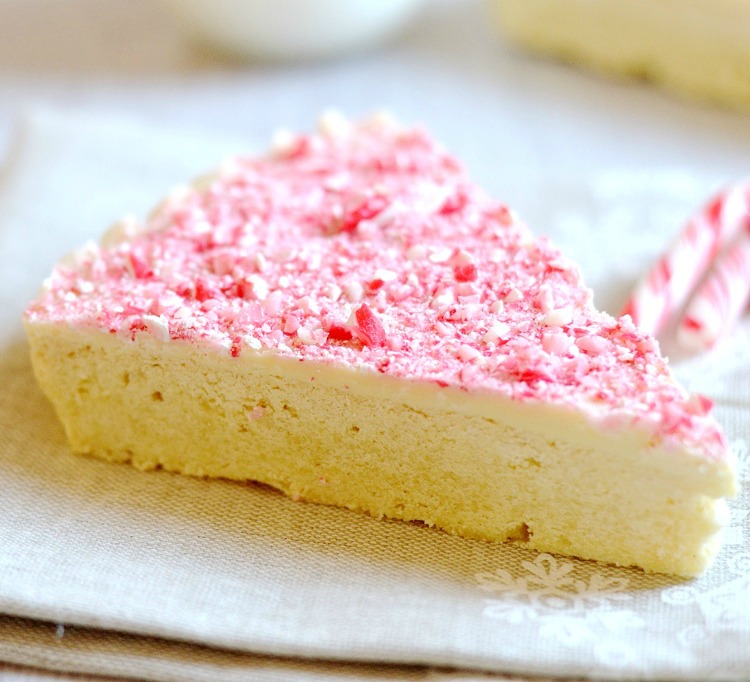 Happy December!!!! The count down to Christmas has began. I'm still shopping for presents. Hopefully will wrap up shopping by the end of the week. I made the unfortunate mistake of venturing into the shopping centre yesterday and was it packed. So much human traffic, well it is to be expected at this time of the year.
Shortbread cookies have always been a personal favorite. They are buttery and just melt in your mouth. How easy they are to make is an added plus.  Historically only baked during Christmas New Year and wedding as it was an expensive luxury for the ordinary people.
Traditionally shortbread is made into one of three shapes, one large circle divided into wedges called Petticoat Tails , individual round biscuits also known as Shortbread Rounds or a thick rectangular slab cut into "Fingers".
This traditional Scottish cookie has a modern day candy cane twist. Coating the baked shortbread cookies with melted white chocolate and crushed candy canes adds some extra Christmas spirit to these cookies.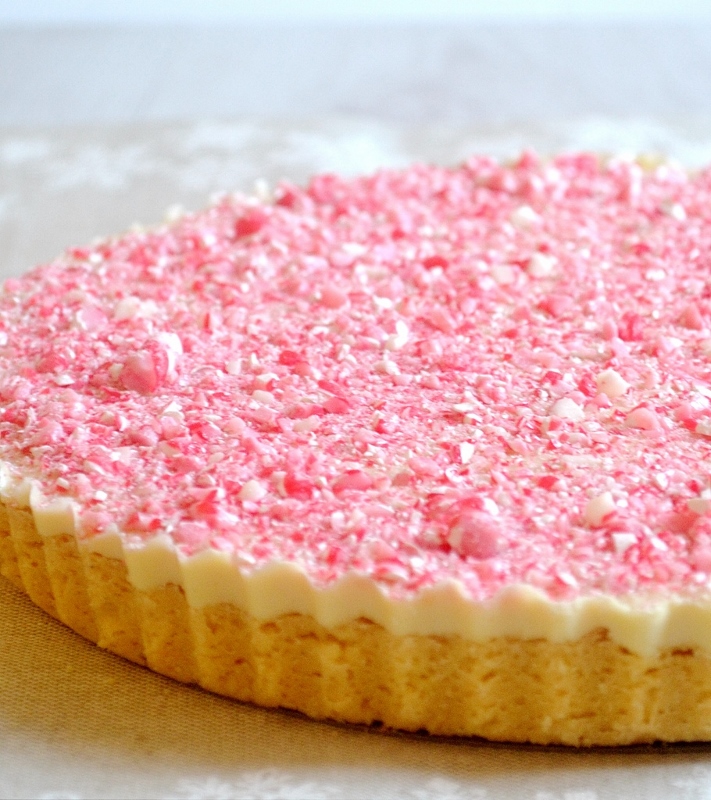 These candy cane crunch shortbread cookies are that good that everyone will be celebrating, once they try them. What i love about shortbread cookies is how easy they are to make. And since Christmas is such a busy period it is always nice to have that easy to make treat that is sure to be a crowd pleaser.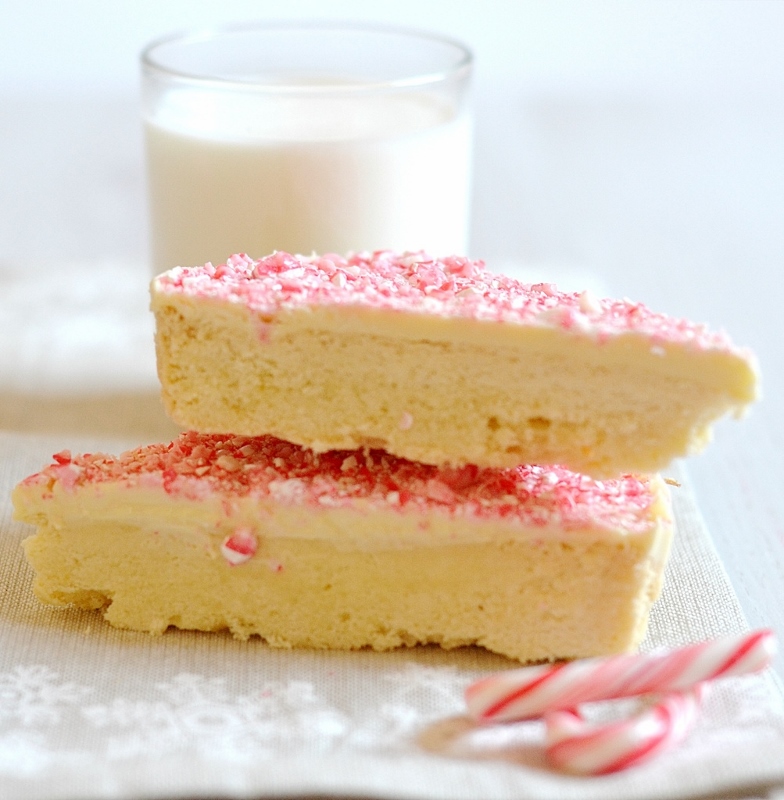 Baked in a round fluted flan tin and cut into wedges or petticoat tails.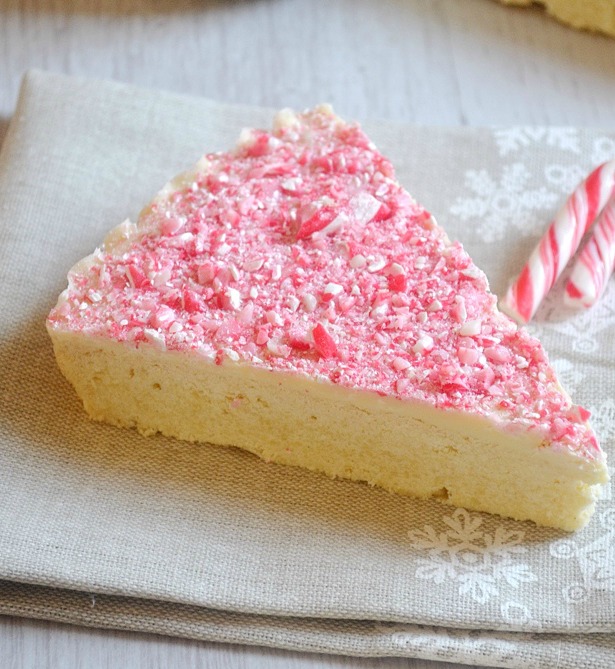 Candy Cane Crunch Shortbread Cookie Wedges
Ingredients
130g (2/3 cup) caster sugar
300g (11/4 cup) unsalted butter
240g ( 2 cup) plain flour
160g (2/3 cup) corn flour
pinch of salt
250g white chocolate, chopped
10 candy canes, crushed
Instructions
Grease a loose bottomed flan tin and set aside. Pre-heat oven to 150 degrees celcius.
Sift plain flour, cornflour, caster sugar and salt together into a bowl.
Rub in butter with finger tips until mixture resembles fine breadcrumbs. Work the mixture to form a soft dough.
Lightly press the dough into he greased flan tin. Prick all over with a fork.
Bake in the centre of preheated oven for 45 -50 minutes until firm and lightly golden.
Remove from oven , place on a cooling rack and leave to cool completely in tin.
Melt chopped white chocolate at 30 second bursts in the microwave , stirring in between until completely melted.
Pour melted white chocolate all over the cooled shortbread cookie.
Sprinkle crushed candy canes over the melted chocolate and leave to completely set before cutting.
3.1
https://bakesbychichi.com/candy-cane-crunch-shortbread-cookie-wedges/