Blueberry lemon granita is a light refreshing summer dessert.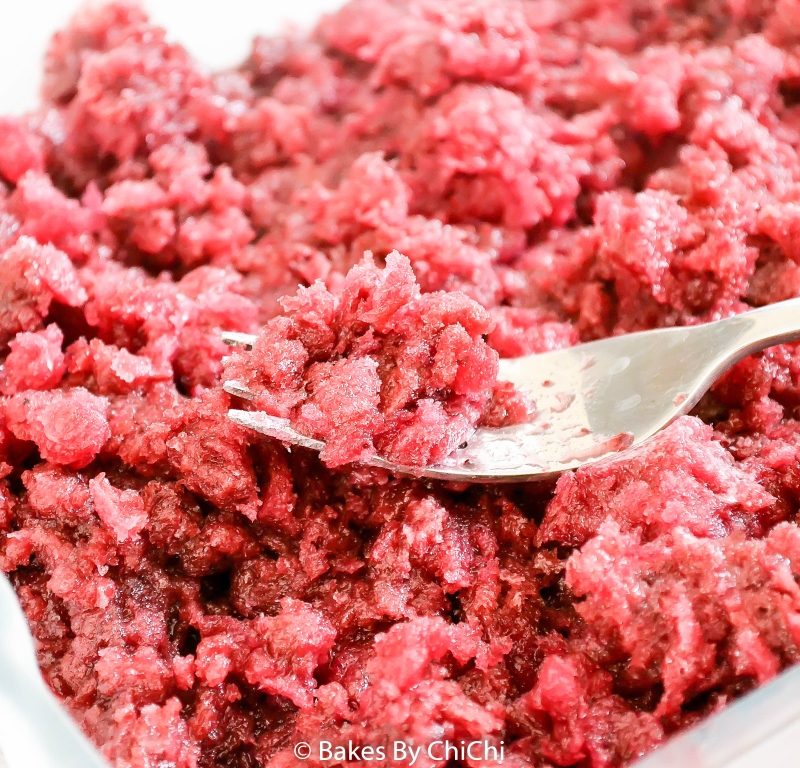 Sometimes I just crave for a light refreshing dessert to cool down on a hot summer day. What better than an easy simple granita made with lots of blueberries . A granita is a semi frozen dessert made by combining water, sugar and flavouring. They can also be served as a palate cleanser in between meals. It is very similar to a sorbet, though with granita you make it by hand, no ice cream maker needed. Isn't that wonderful, no fancy machine needed. You simply stir the mixture with a fork during the freezing process to break up the ice crystals.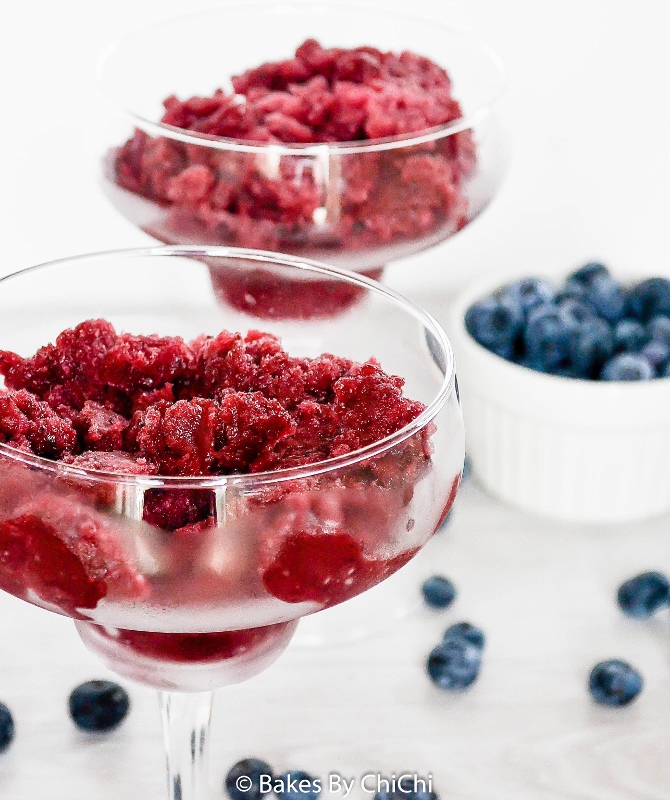 To start off I make a simple syrup by combining sugar and water in a pot. Heat mixture until sugar dissolves, then leave to cool. Blend blueberries with syrup and lemon juice. Press mixture through a sieve to remove any chunks of skin. Pour into a shallow glass baking dish and place in freezer. Scrape the blueberry mixture every hour with a fork until evenly frozen.
Blueberries combined with lemon juice have such a flavourful kick. The added lemon juice gives the granita a citrusy flavour while still keeping the dessert sweet. Be sure to use freshly squeezed lemon juice as it gives the best results.
With all the varieties of summer fruit around, you are spoilt for choice. Pick your favourite summer fruit, make a refreshing granita and enjoy!!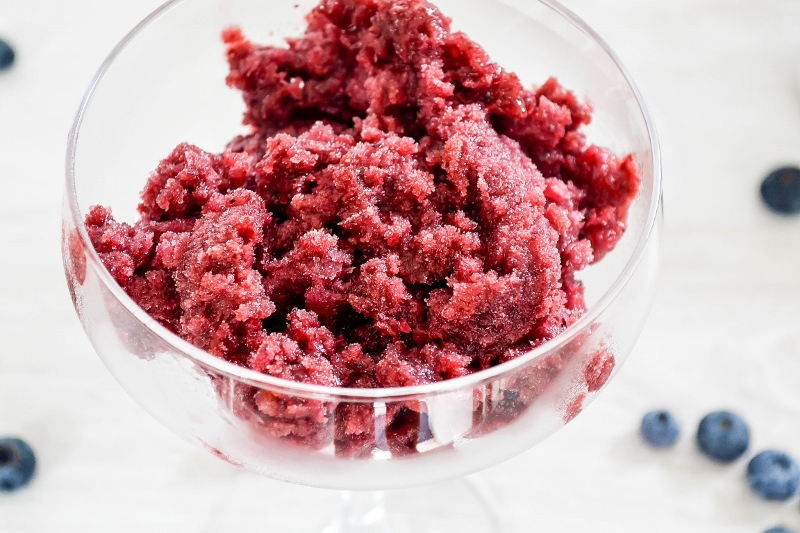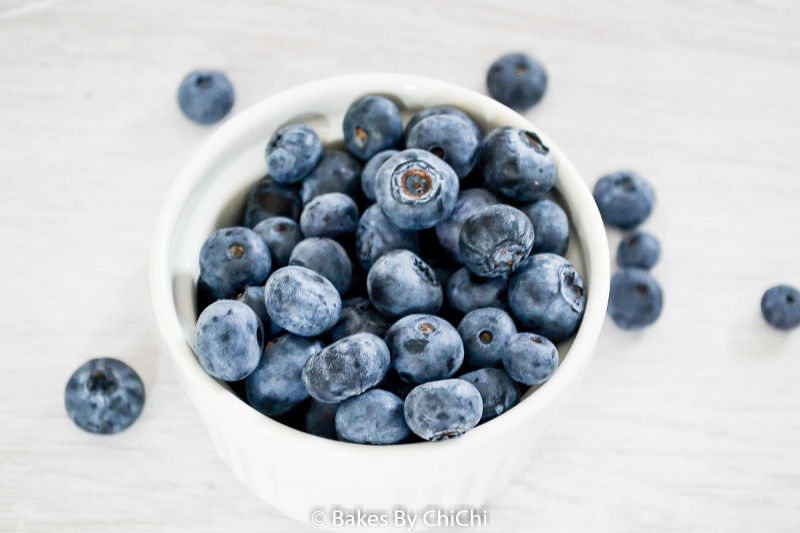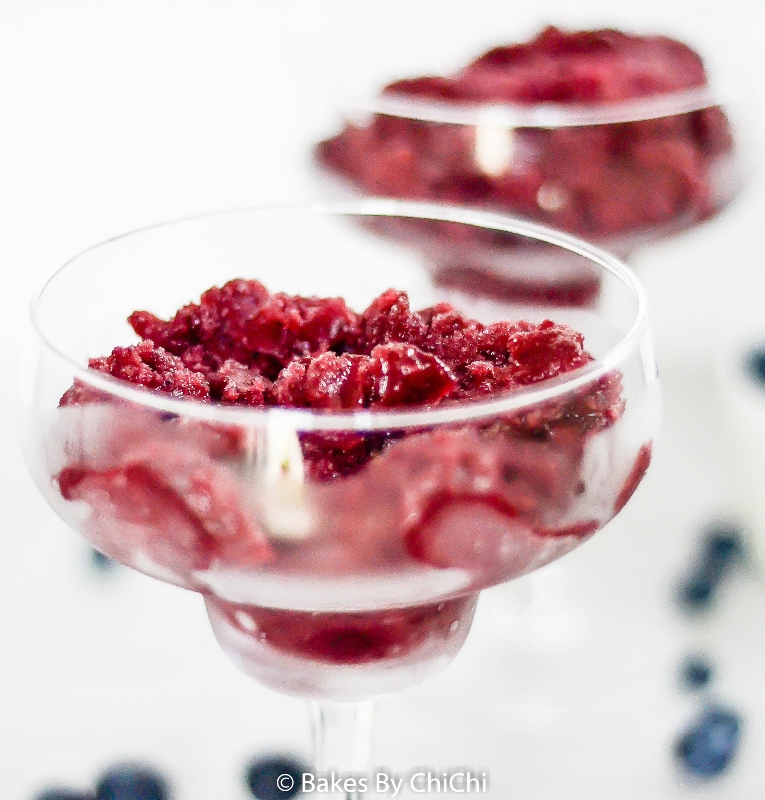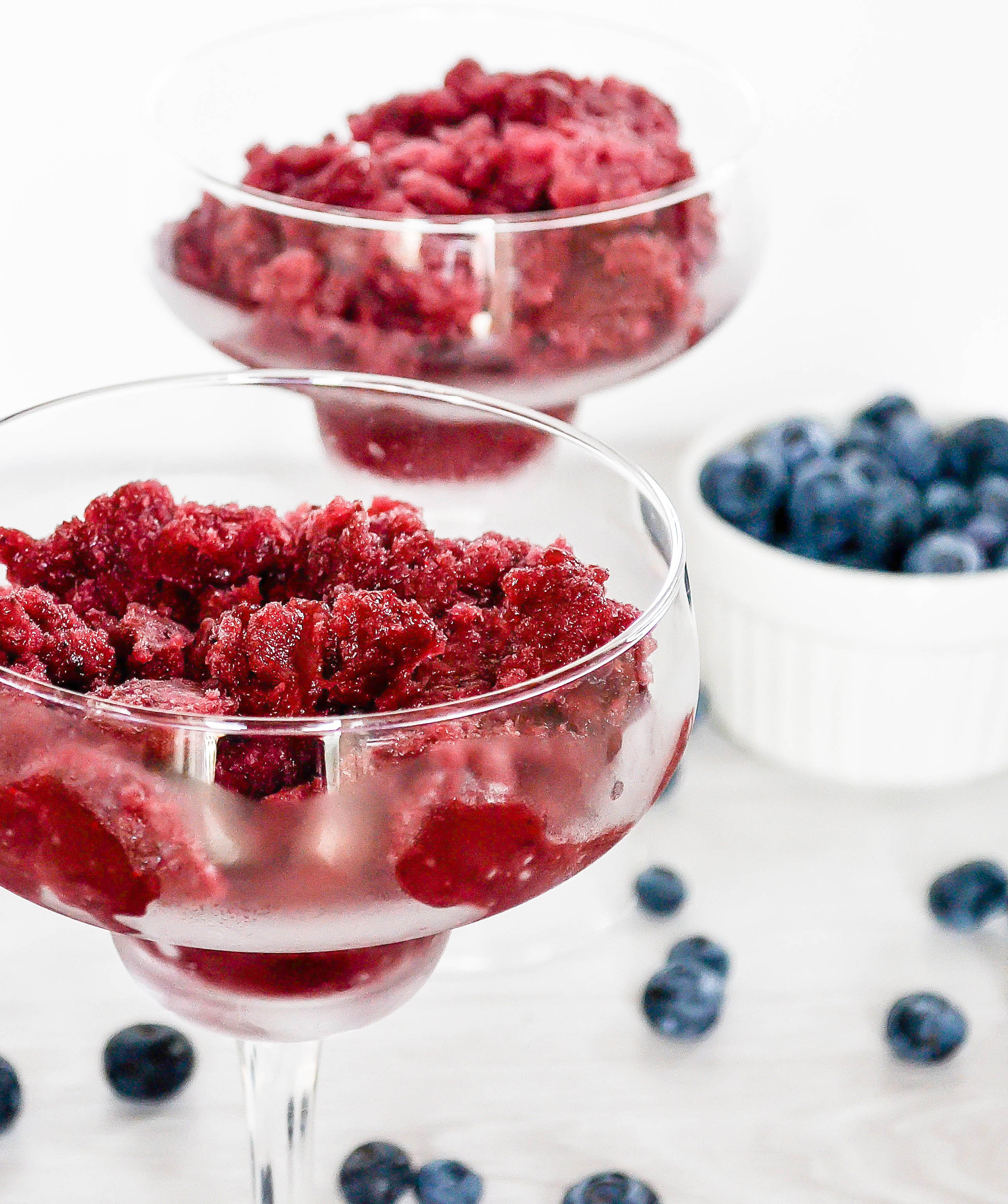 Ingredients
240 ml (1 cup) water
150 g (3/4 cup) sugar
2 lemons, freshly squeezed
300 g (11 oz) blueberries
Instructions
In a small saucepan combine sugar and water and simmer on low heat until sugar dissolves completely. Take off heat and leave to cool completely.
Place blueberries, juice from lemons and syrup and blend till smooth.
Strain mixture through sieve and pour into a shallow glass dish, then place in the freezer.
After an hour, remove mixture from freezer and scrape or stir with a fork. Place dish back into freezer and continue to scrape the mixture with a fork every hour until frozen and icy. Mine took about 4 hours.
Cover with cling film until ready to serve. Spoon into chilled glasses when ready to serve.
3.1
https://bakesbychichi.com/blueberry-lemon-granita/