Apple crumble with cinnamon spiced apples, crisp buttery oaty crumb topping and drizzled with delicious cognac infused caramel sauce.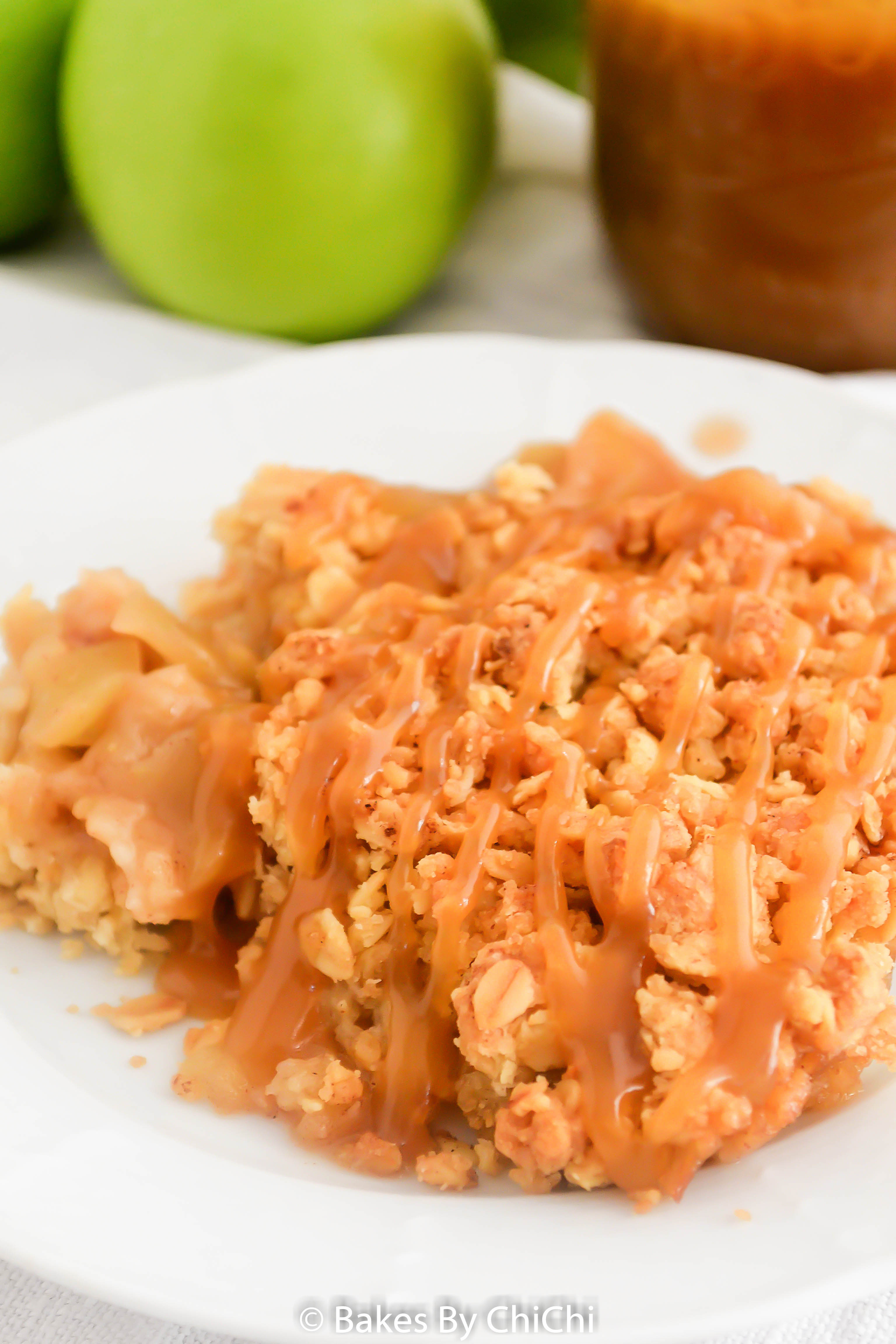 Autumn calls for warm desserts, and one of my favourite desserts to make is apple crumble. Crumble is one of those desserts you can put together easily. All it takes is some sliced spiced apples and a topping made with oats, flour, sugar and butter.
Start off your crumble with the spiced apple filling. Sliced granny smith apples, lemon juice (to stop the apples from browning) , cinnamon and brown sugar.  I love Granny Smiths for their their tartness and how well they hold up very under heat.
The crumble topping is made with oats, flour, demerara sugar and butter. I would suggest taking the butter out of the fridge about half an hour before required.  It will give the butter time to soften and easier to mix in. I use demerara sugar for the crunch it adds to the crumble. If you haven't got any, brown sugar is a wonderful substitute.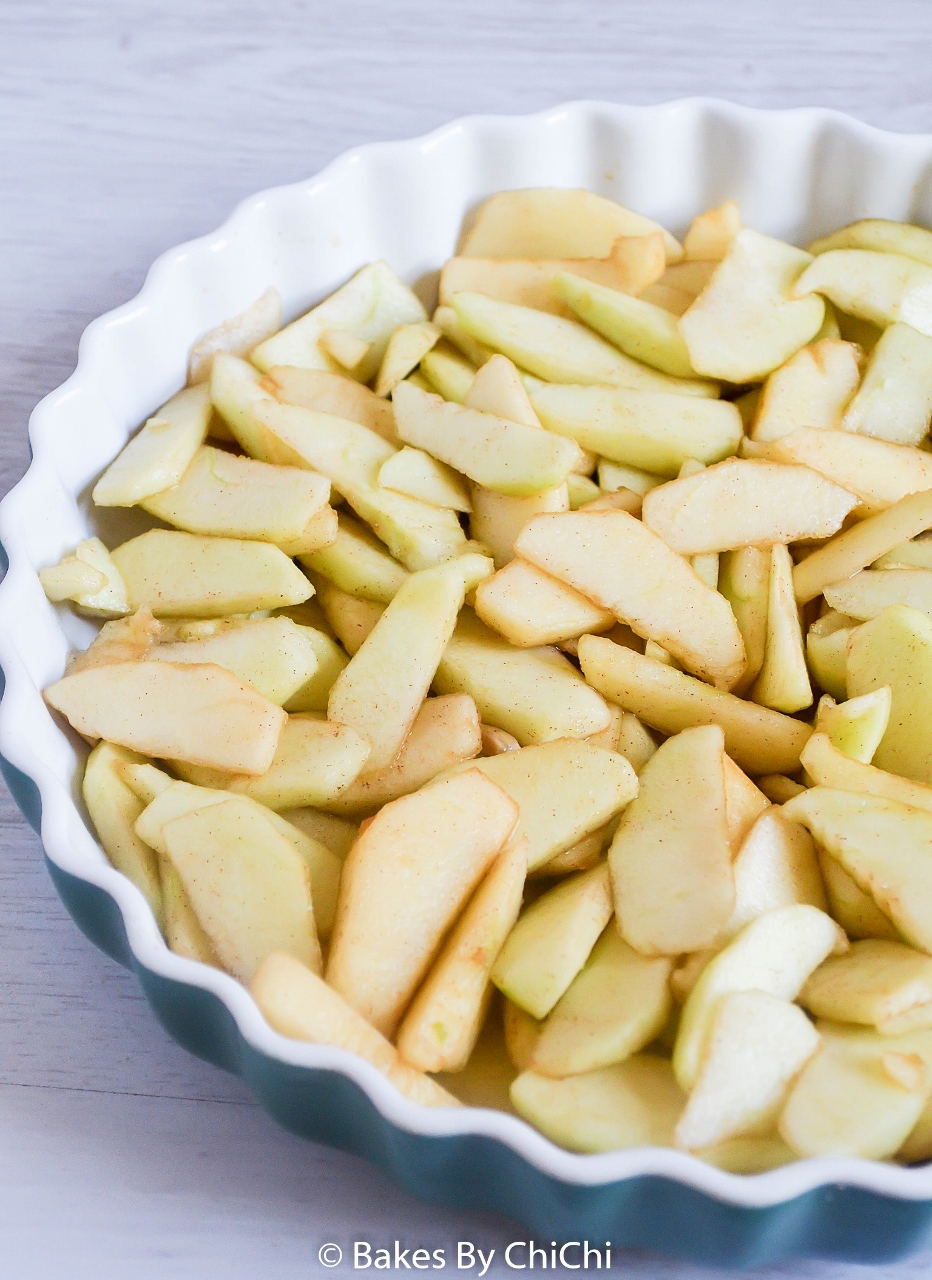 Pile the crumble topping on top of spiced apples.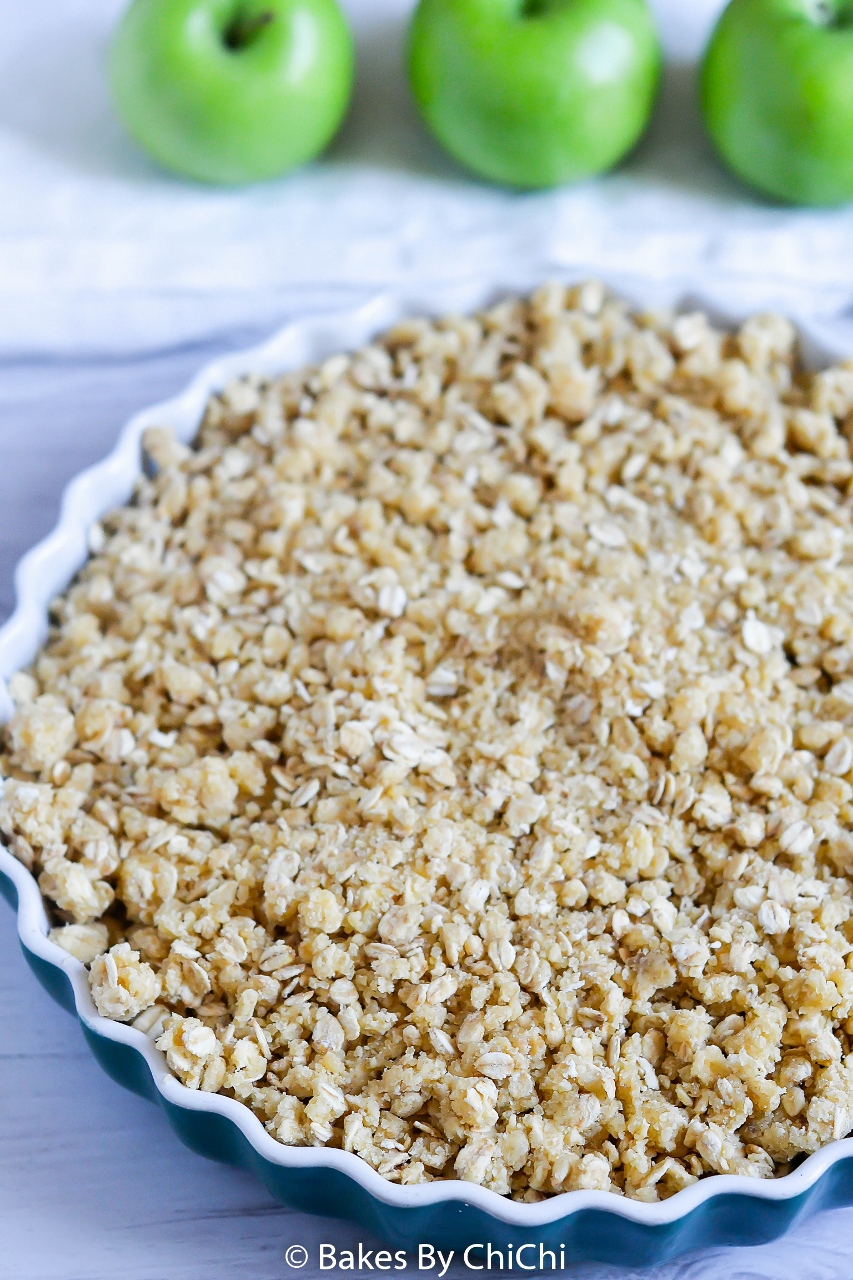 And bake until apple softens and crumble is golden brown.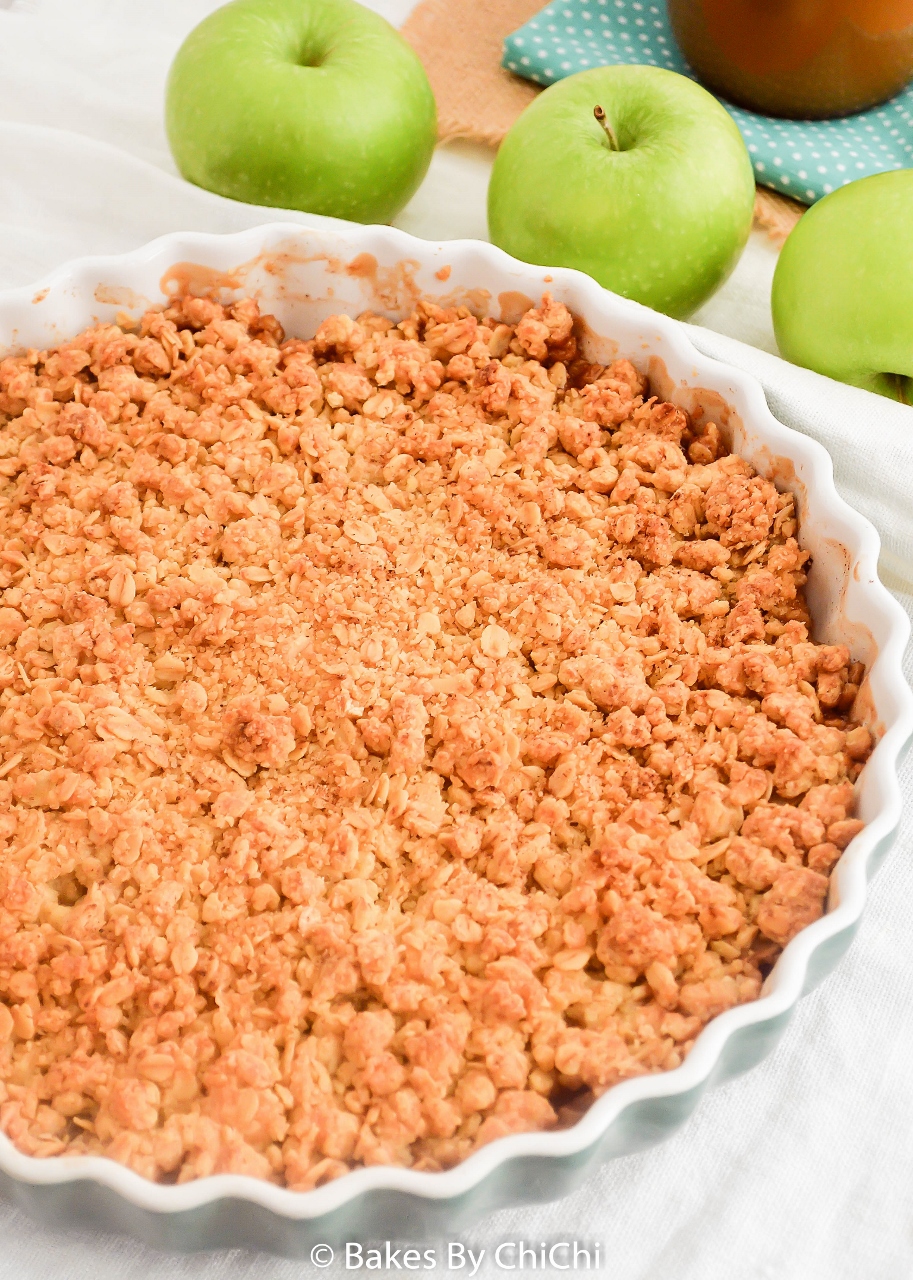 Now you can begin the incredible cognac caramel sauce. It is an easy sauce to make, no thermometer required and contains only one fancy ingredient. All it takes to make this sauce is brown sugar, double cream, butter, salt and COGNAC!! Best of all you can have warm , sweet , rich , buttery boozy caramel sauce ready in 6 minutes. I could just drink this sauce with a straw. The cognac caramel sauce is also perfect for pouring over ice cream, lattes, milkshakes or cake.
And it compliments the oaty apple crumble perfectly.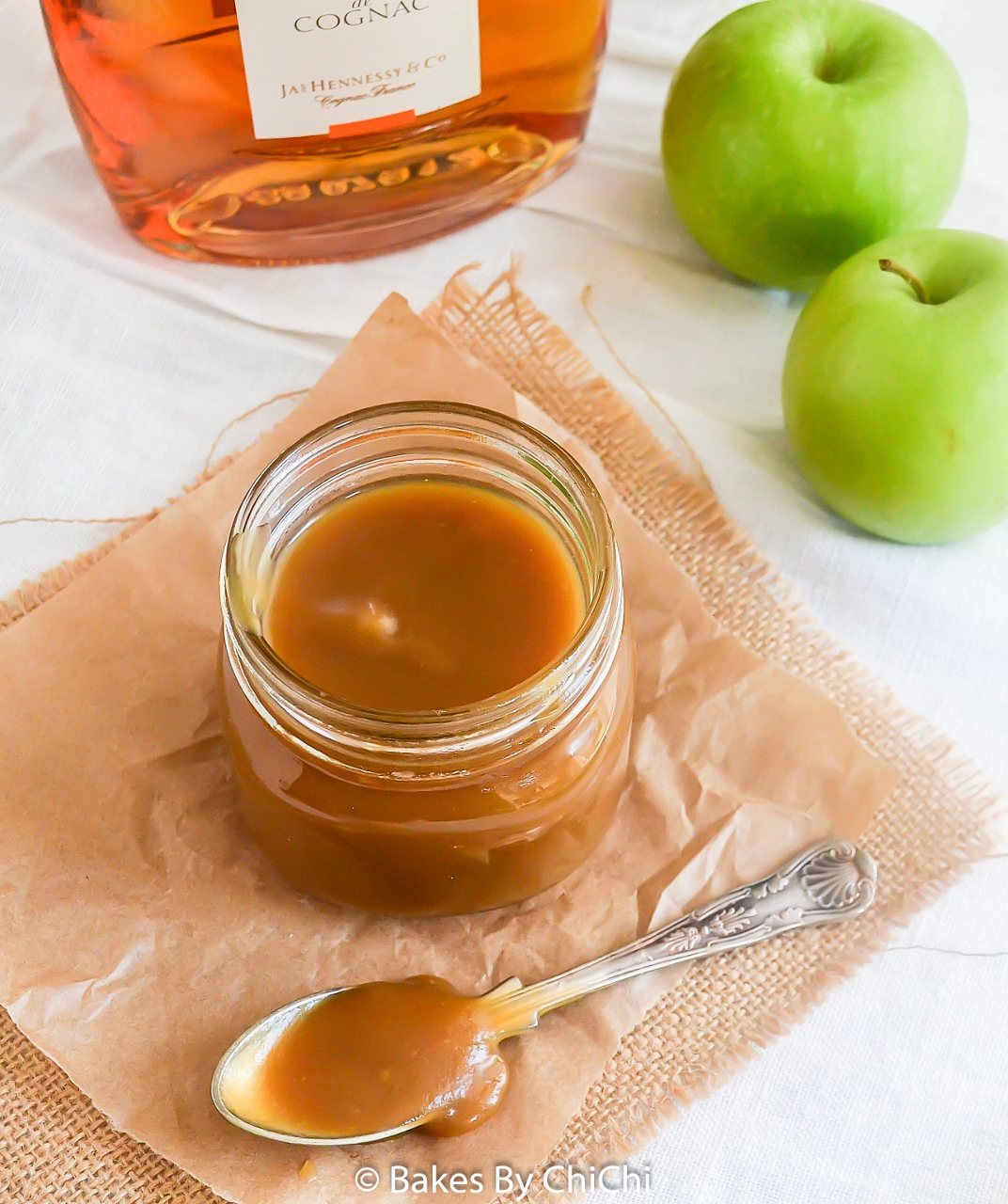 Warm golden baked crumble, cognac caramel sauce and ice cream is the perfect dessert to indulge in over the weekend.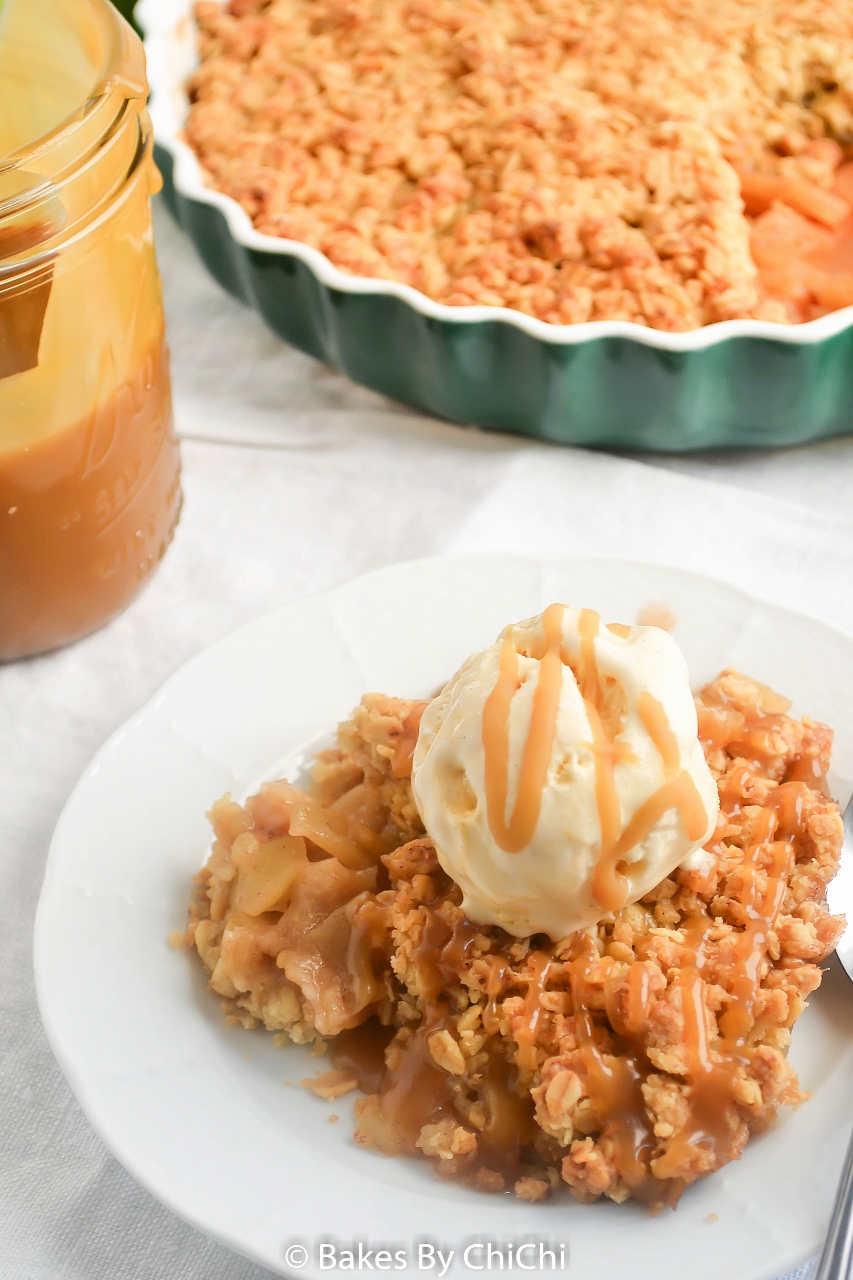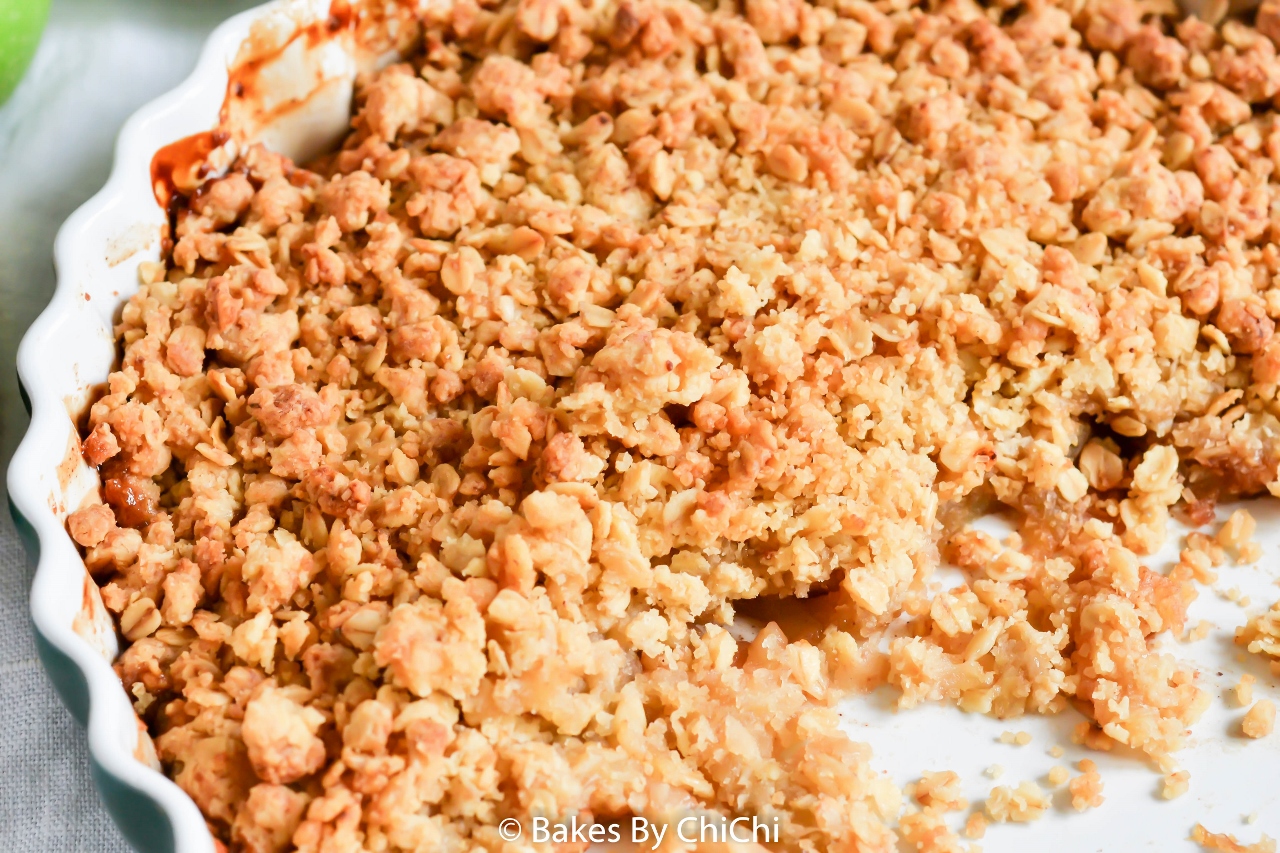 Stay up to date with Bakes by ChiChi on:
Facebook | Instagram | Pinterest | Google Plus | Bloglovin
Oaty Apple Crumble and Cognac Caramel Sauce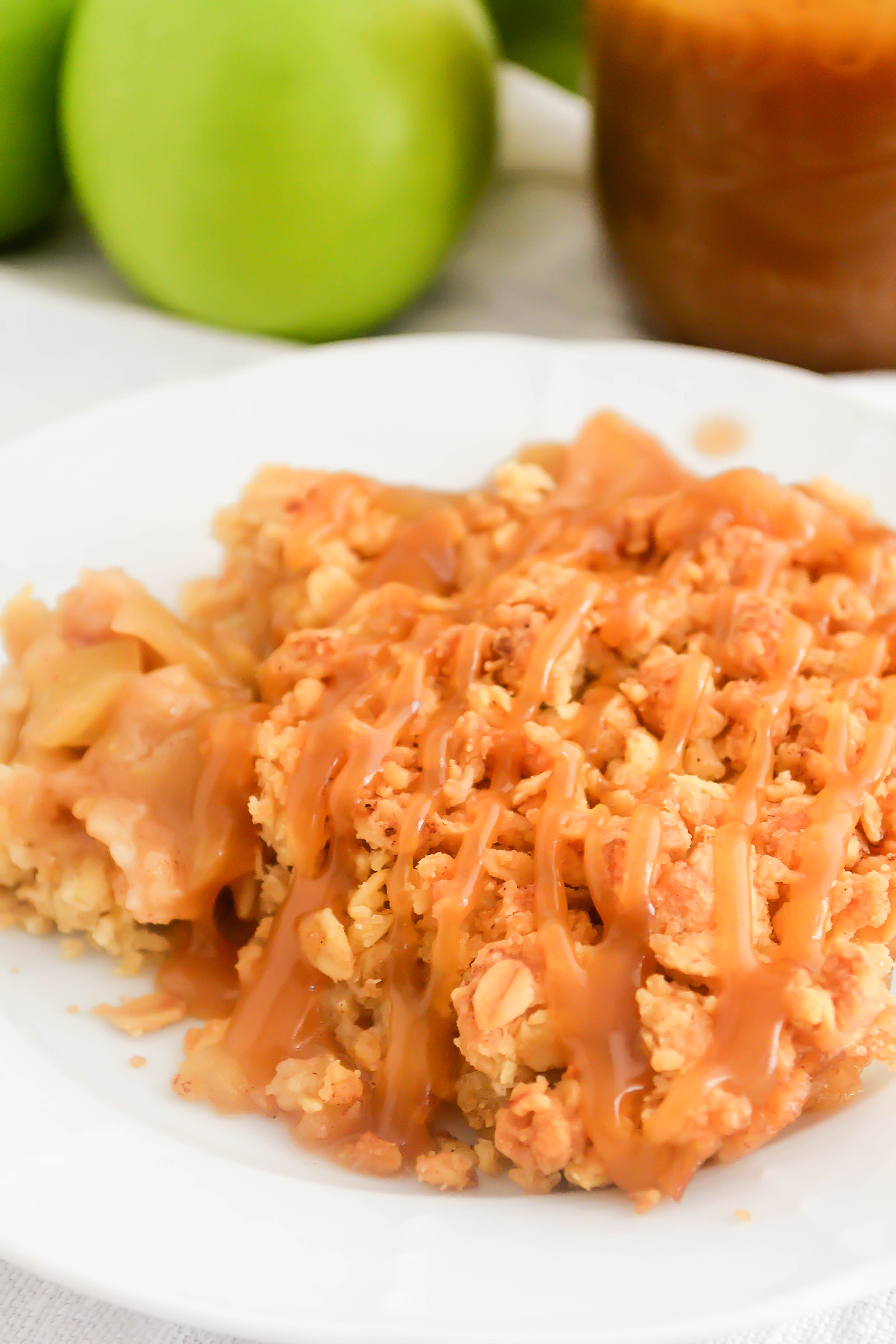 Ingredients
Oaty Apple Crumble

6 large Granny Smith apples,peeled, cored and sliced
juice from half a lemon
2 teaspoons ground cinnamon
50 g (1/4 cup) light brown sugar
120 g (1 cup) plain flour
135 g (11/2 cups ) rolled oats
100 g (1/2 cup) demerara sugar
120 g (1/2 cup) unsalted butter, room temperature

Cognac Caramel Sauce

120 g (1/2 cup) unsalted butter
180 g (1 cup) light brown sugar
120 ml (1/2 cup) double cream
30 ml (1/8 cup) cognac
Instructions
In a large bowl, toss sliced apples, lemon juice, cinnamon and brown sugar until combined. Place apple slices in a pie dish and set aside.
Pre-heat oven to 170 degrees celcius.
Place the flour, oats and sugar in a bowl and mix well. Cut the butter into small cubes and add this to the oats and flour. Mix with your fingertips until it resembles an even crumb texture.
Distribute crumble evenly on top of the apple slices. Bake for 35- 40 minutes until crumble is golden and bubbling. Leave to cool for 10 minutes before serving.
Cognac Caramel Sauce
Place butter, sugar and cream, in a medium pan over low heat. Stir until melted and well combined.
Turn up the heat to high and bring sauce to a boil, should take about a minute. Then reduce the heat and leave to simmer for 4 more minutes, stirring frequently.
Remove pan from heat and add the cognac, stirring constantly, as the cognac will cause the caramel sauce to bubble back up.
Leave sauce to cool, then transfer to an airtight container or jar.Sauce will keep in fridge for up to 2 weeks.
3.1
https://bakesbychichi.com/apple-crumble-and-cognac-caramel-sauce/