This spiced chicken club salad is mix of crisp romaine lettuce, avocado, sweet sugardrop tomatoes, pancetta, delicious chicken and eggs.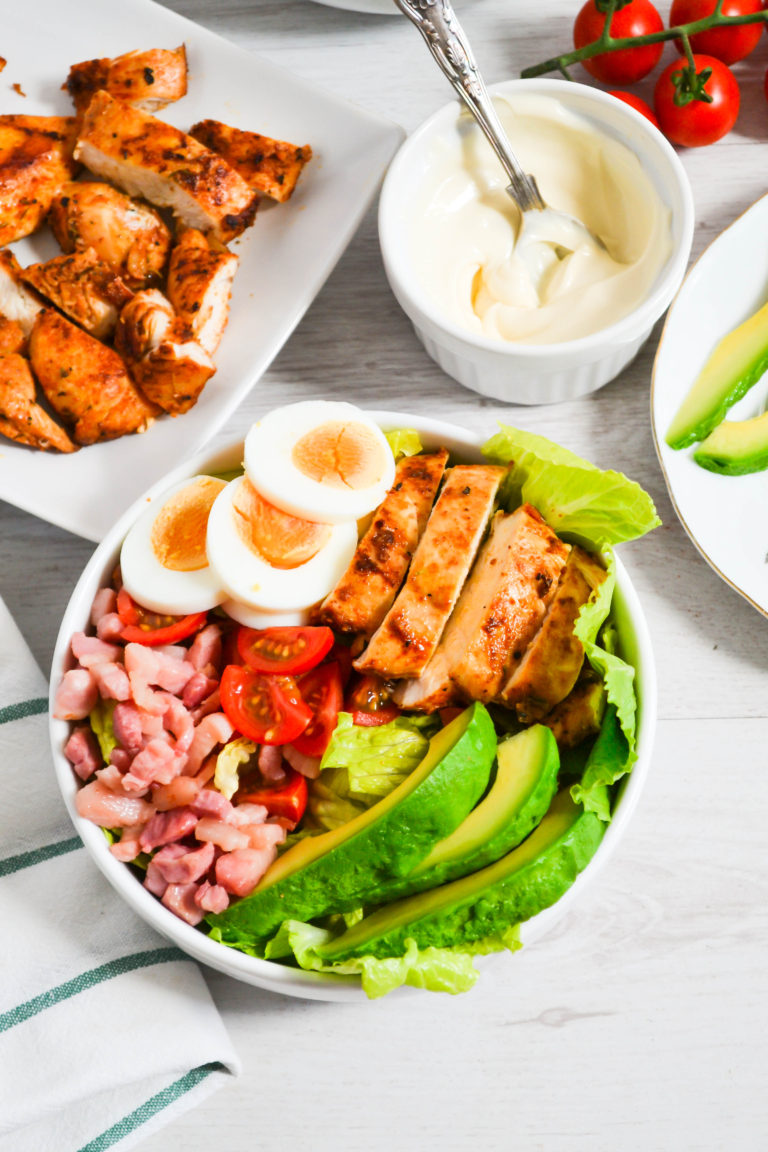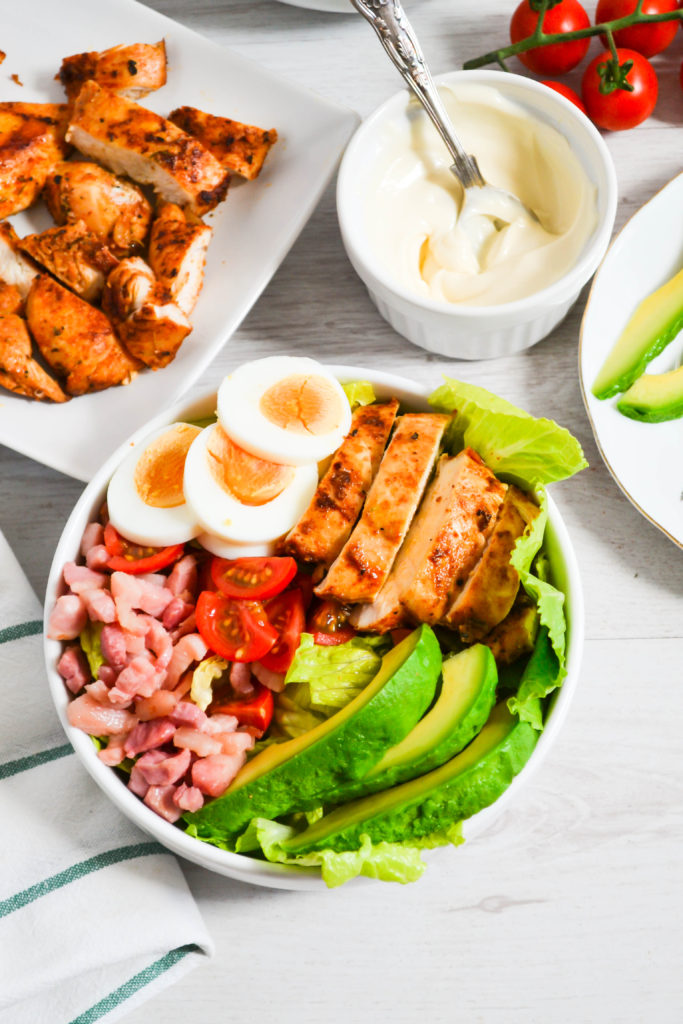 Chicken club sandwich has always been a favourite of mine. Many years ago in Ghana I used to go to this restaurant called Frankies that made the most amazing Chicken Club Sandwich. Just thinking about this is making me drool. Nothing beats biting into a sandwich with nicely seasoned chicken, crispy lettuce, bacon and tomatoes.
I have always been a firm believer in eating food you enjoy when dieting or eating healthy. It's hard enough to give up the junk food, chocolate, crisps, fizzy drinks, desserts. Why torture yourself with food you don't like.
As part of my healthy eating lifestyle I try and have a salad for lunch.  Confession!! Salads bore me, so I try and make it more exciting as well as filling.  I replicated my favourite chicken club sandwich by turning it into a salad, minus the bread.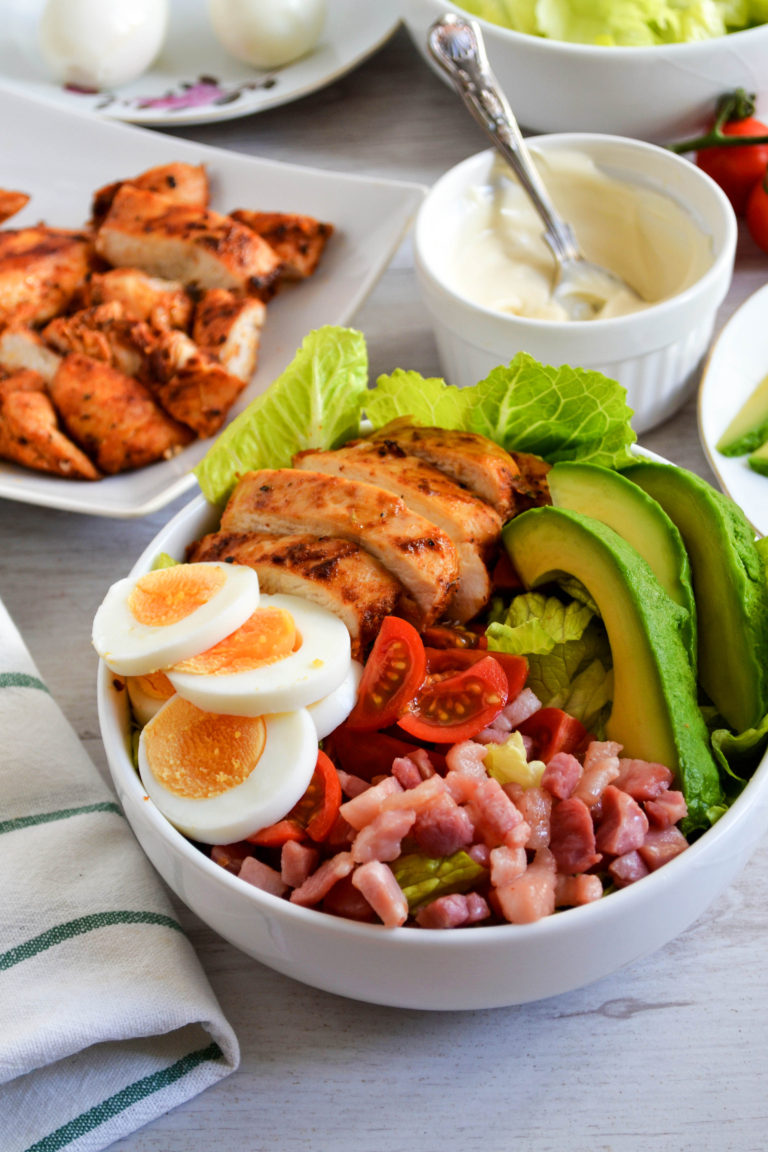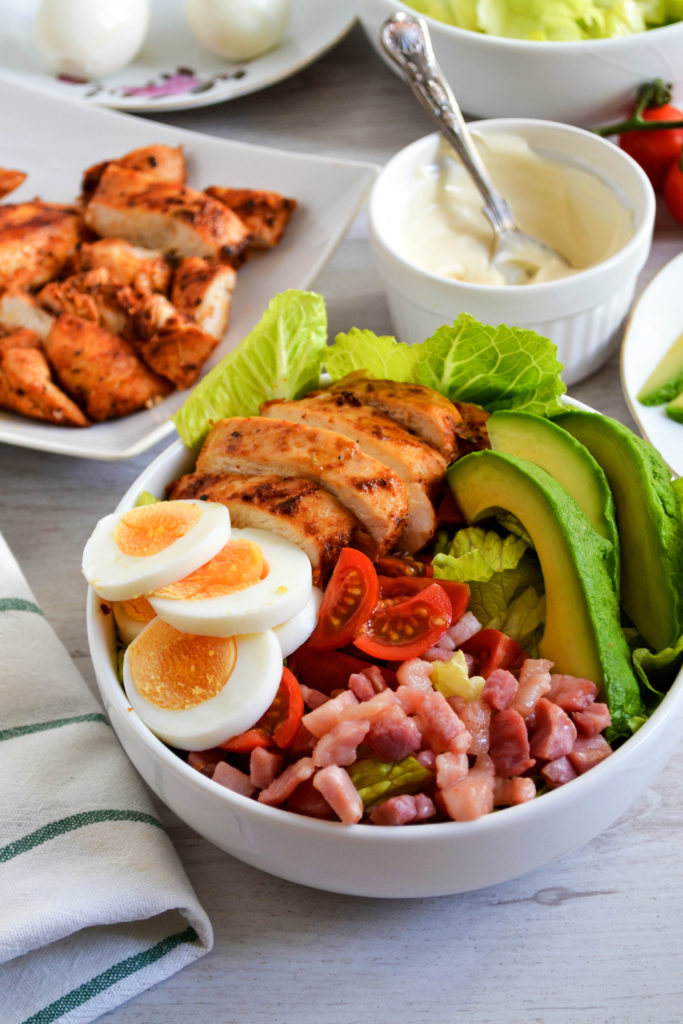 To start off, season some chicken breast with a dry spice rub made up of paprika, garlic powder, onion powder, ginger powder, mixed herbs, black pepper and salt. I also added some chilli flakes for heat. But you can leave that out if you don't want the heat 😊.  Marinate the chicken for as long as you can, at least 30 minutes. I seasoned mine the night before. Heat up a little oil in a large frying pan or cast iron pan.  Fry the chicken until the breasts are golden and cooked through. Leave to rest for 5 minutes before slicing. You want the juices in the chicken to be reabsorbed to ensure it stays moist, tender and juicy.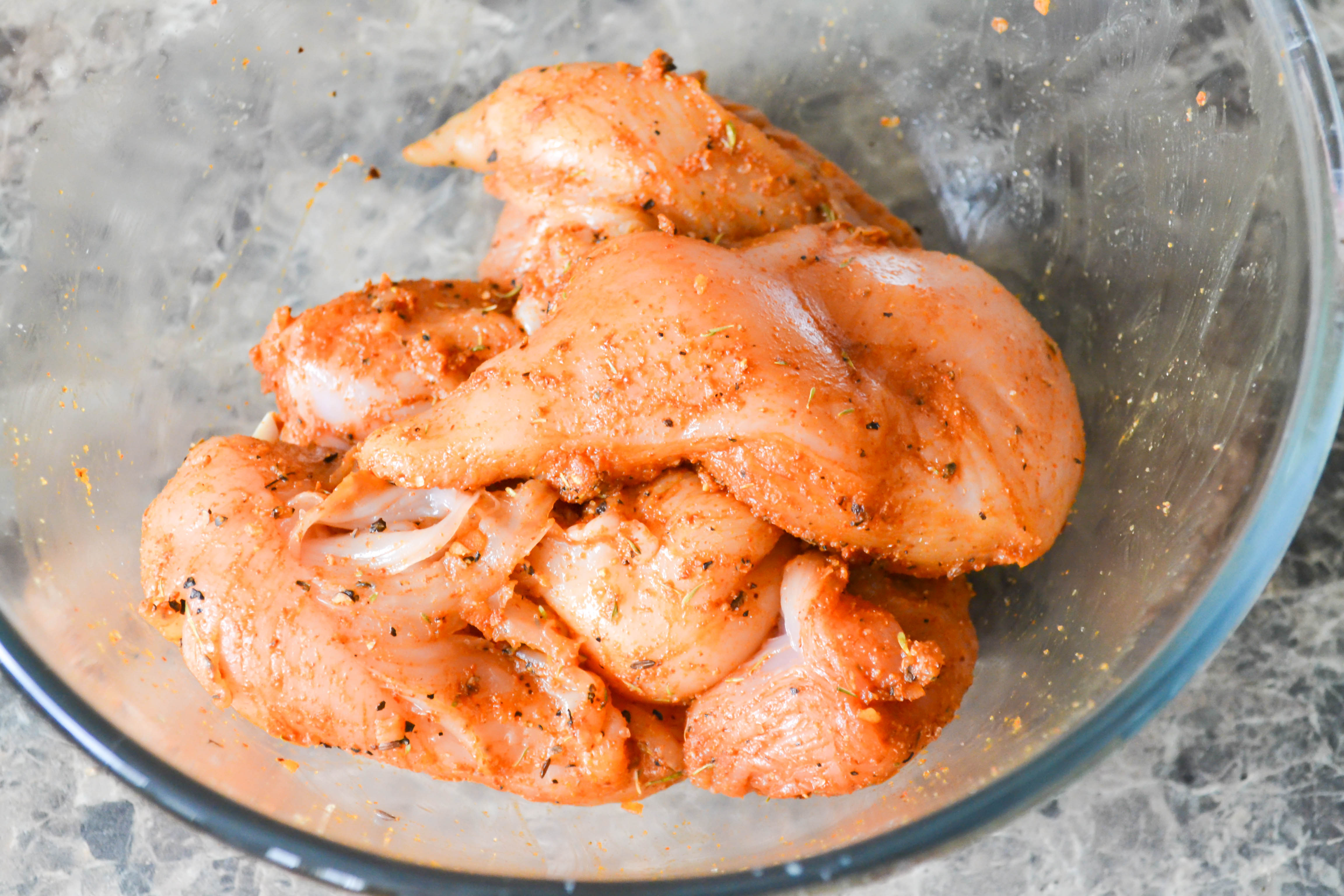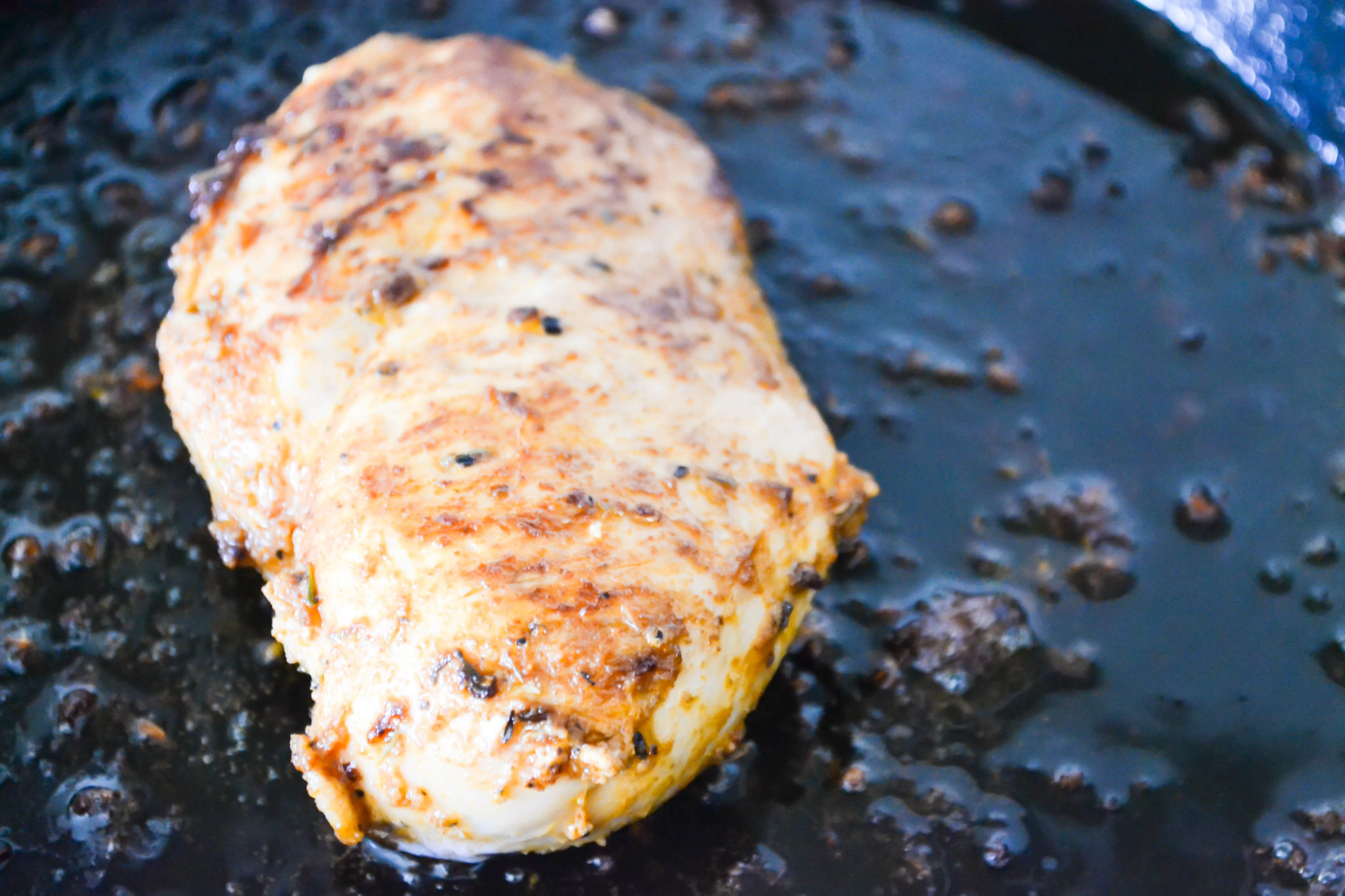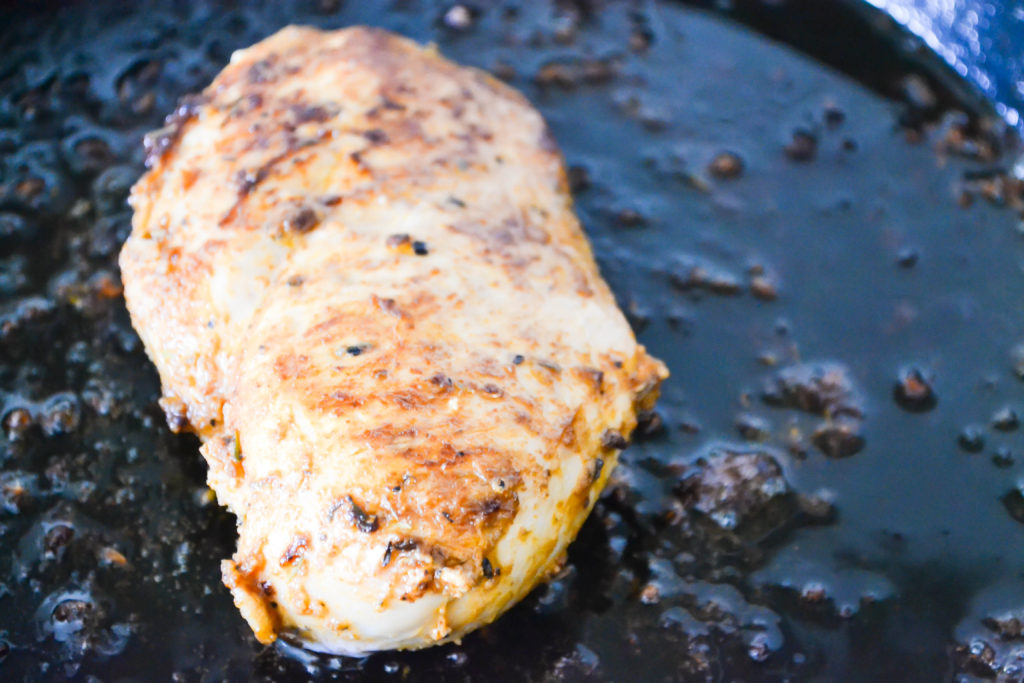 Next fry some diced pancetta. You can used bacon too. They are both equally delicious.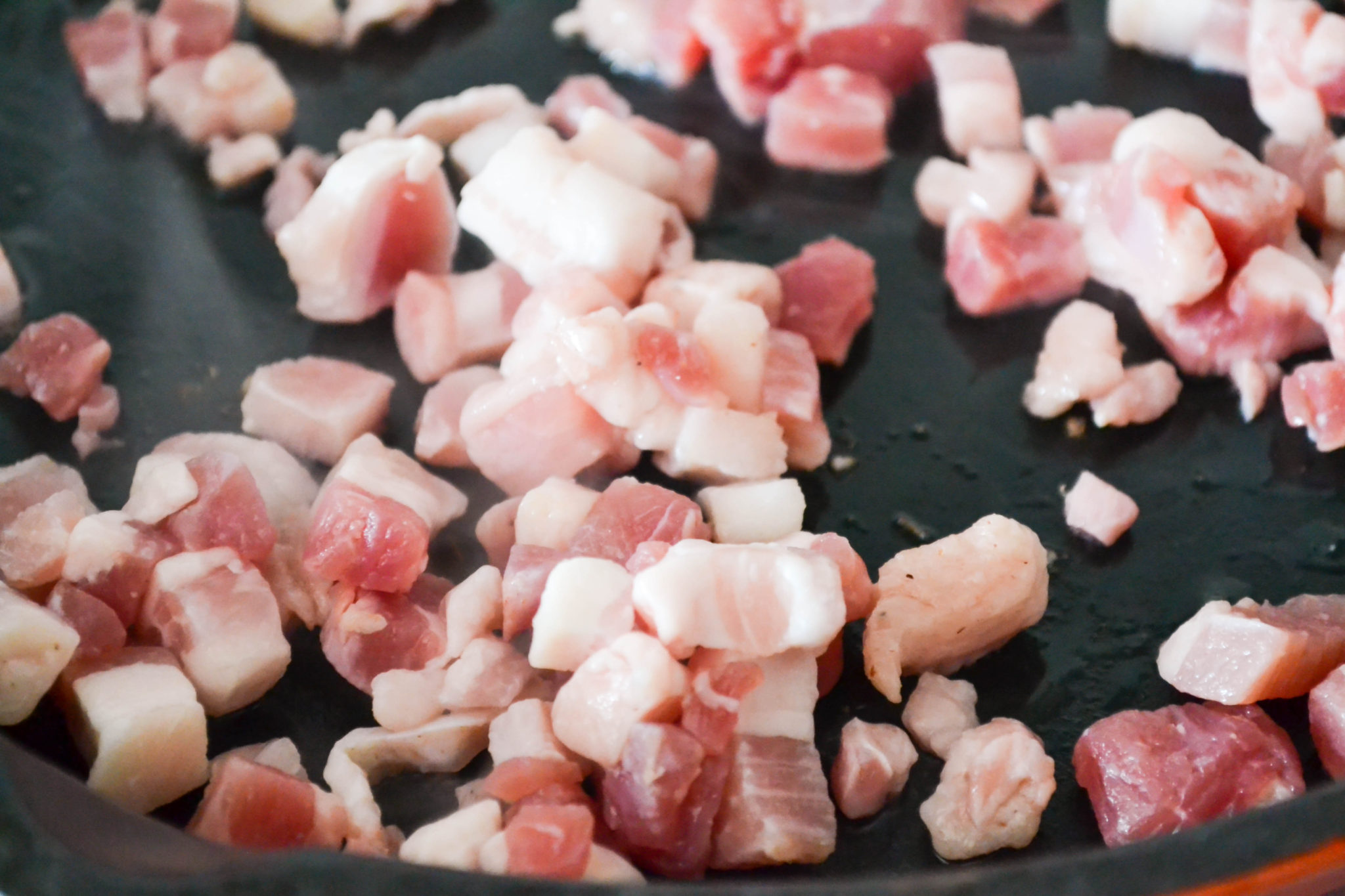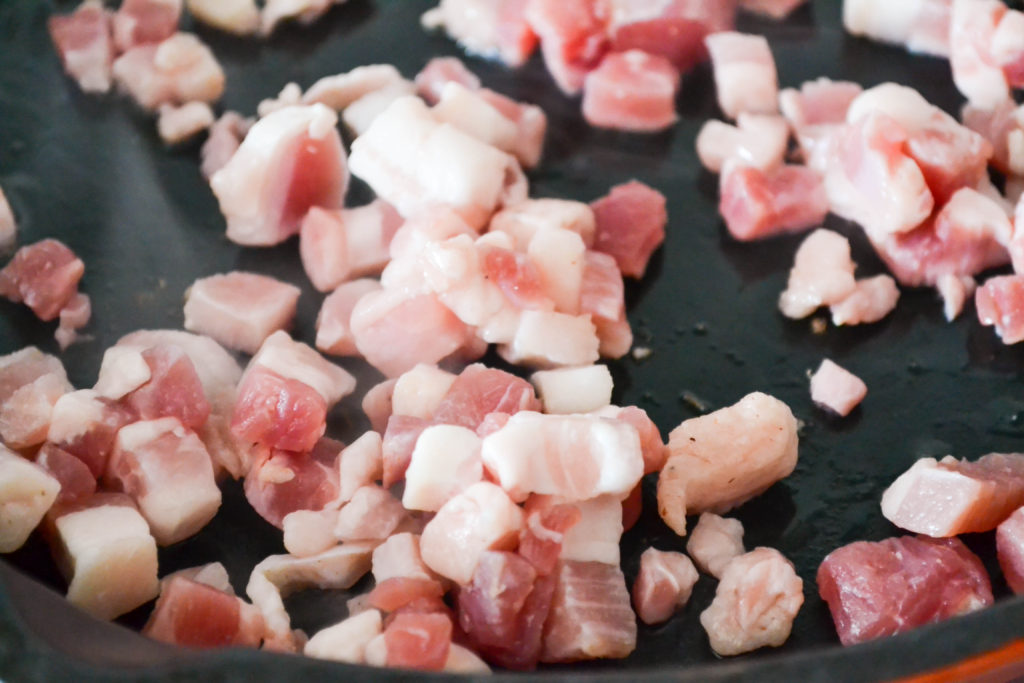 Slice up your lettuce, tomatoes and eggs.  You can use whatever variety of lettuce you like. Iceberg, romaine or cos lettuce.  I added a sliced avocado to the load up the salad. No chance of being hungry after eating this salad.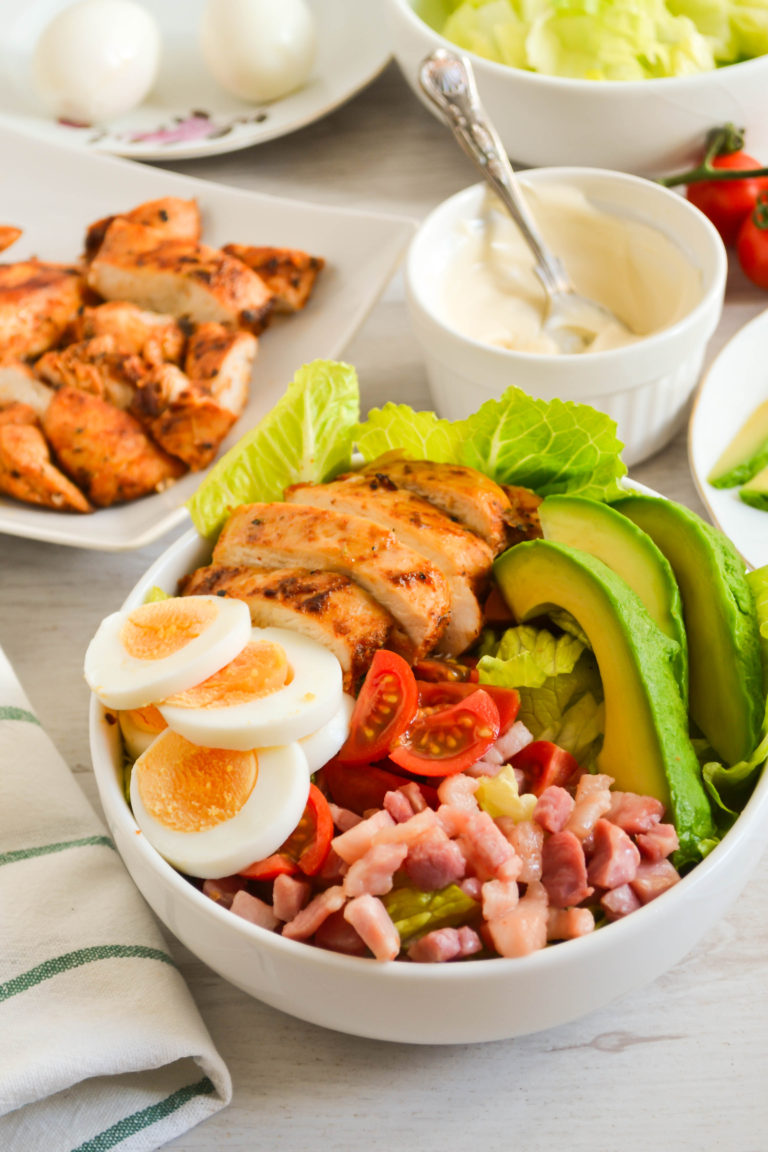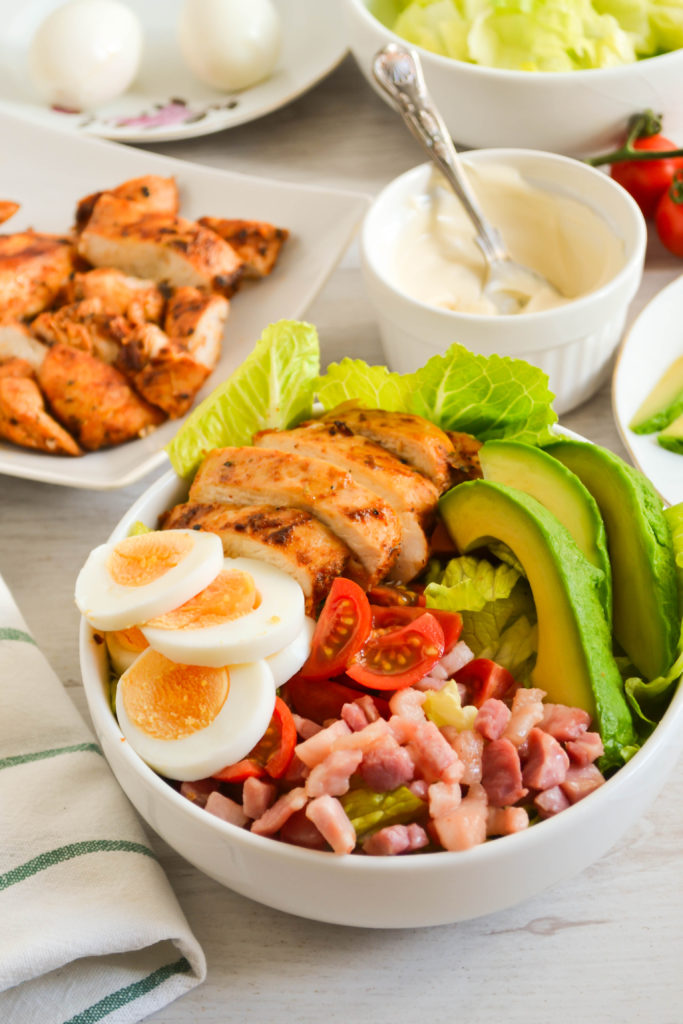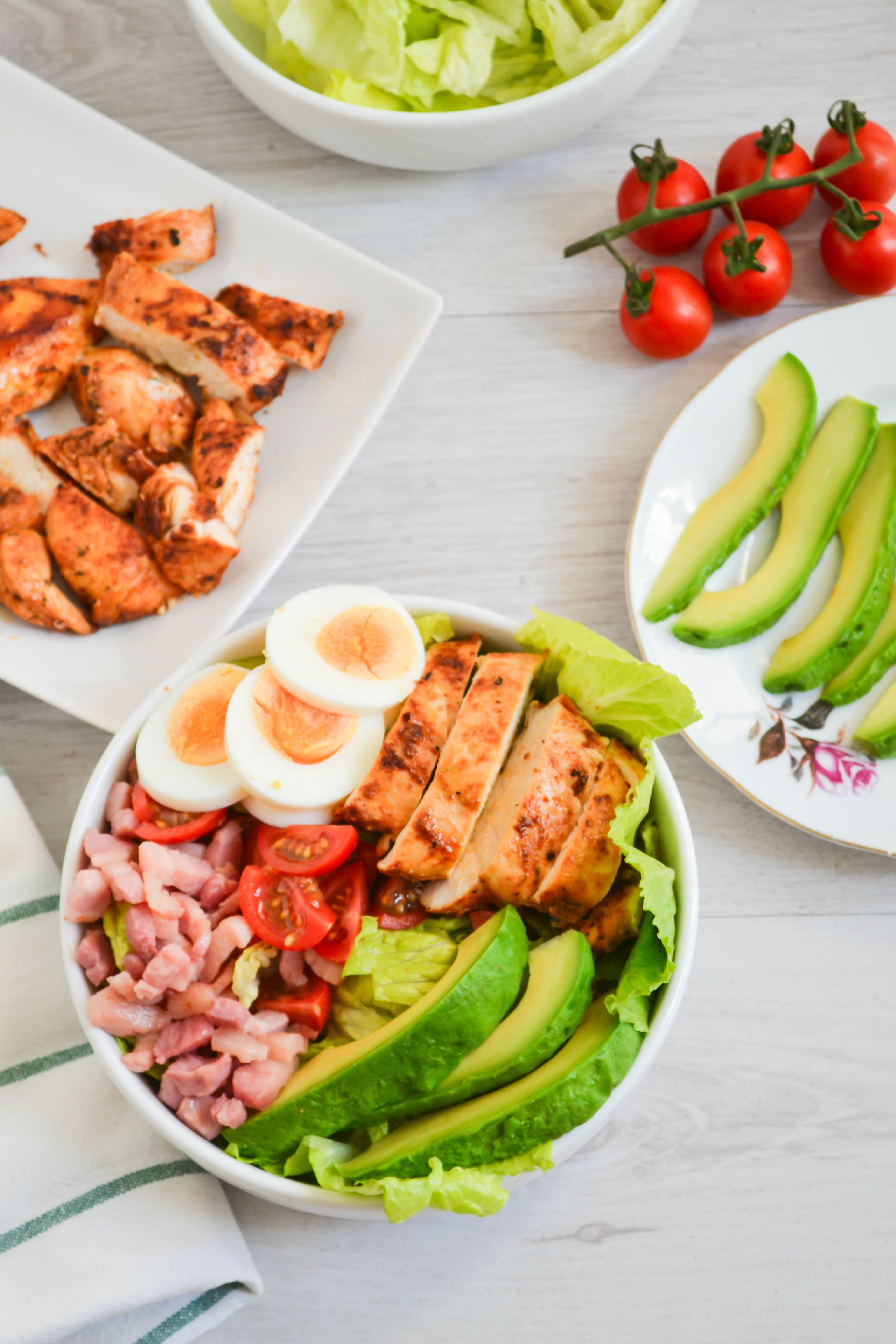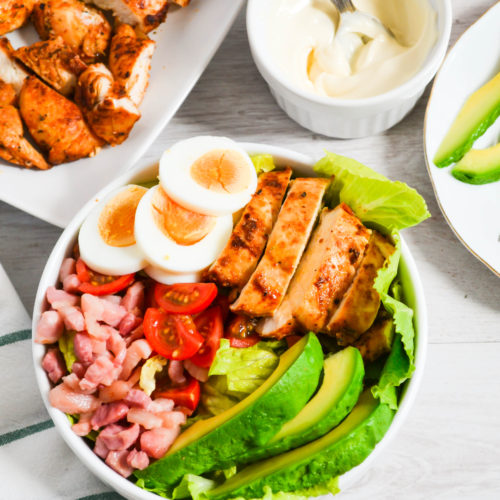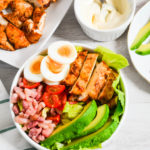 Ingredients
Dry rub spice
2

teaspoons

paprika

1

teaspoon

ginger powder

1

teaspoon

garlic powder

1

teaspoon

onion powder

1

teaspoon

mixed herbs

black pepper

1

teaspoon

chilli flakes (optional)

salt to season
Salad
3

chicken breasts

130

grams

(4.5 ounces) chopped pancetta

1

pack chopped romaine lettuce hearts

Sugardrop or baby plum tomatoes, sliced in halves

3

eggs

1

avocado, sliced

mayonnaise
Instructions
Whisk the dry rub spice together to combine. Place the chicken in a mixing bowl and pour the spice mix over the chicken breasts. Mix together and leave for at least 30 minutes to marinate. The chicken can also be sesoned the night before and leave to marinate overnight.

Heat one teaspoon of oil over medium heat in a large frying pan or skillet, about 2-3 minutes. I prefer to use a cast iron skillet.

Carefully add the chicken to the hot pan and cook for about 5 to 7 minutes. Flip the chicken and cook it for another 5- 7 minutes. Once chicken is cooked, set aside and allow to rest.

Wipe pan clean, heat and fry chopped pancetta for 2 minutes until cooked.

Slice the chicken breasts into strips.

Prepare salad with romaine leaves, avocado slices, chopped tomatoes , sliced eggs, pancetta and chicken. Drizzle with low fat mayonnaise and serve.
If you made this recipe, I would love to hear from you.
Tag Bakes By Chichi on Instagram or hashtag #bakesbychichi