Deliciously dense moist mini cream cheese pound cakes drizzled with rich vanilla caramel glaze.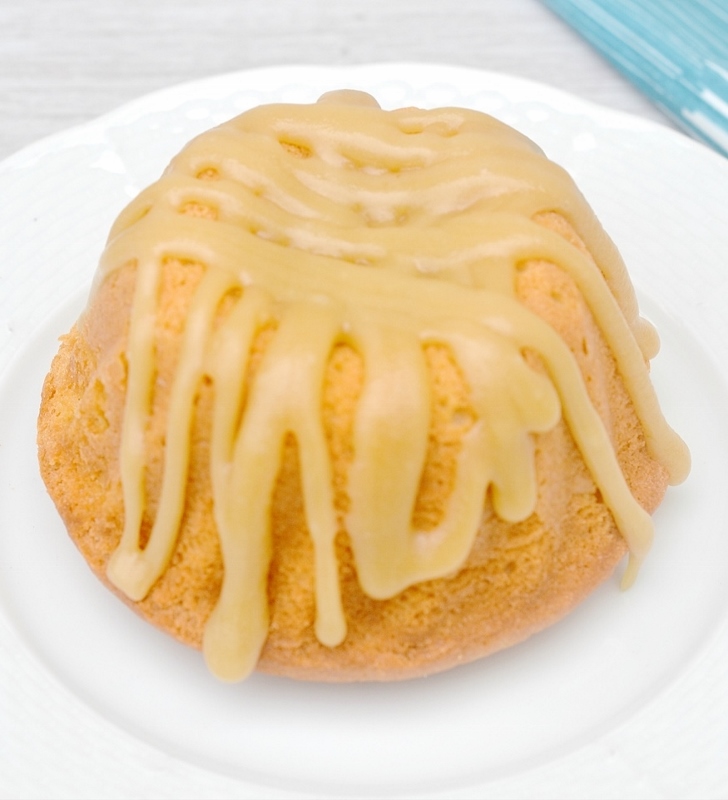 Last week i treated my feet to these bad boys. I heart brogues. Not everyone's cup of tea but for me they are beautiful. With the one hour commute to work my feet defintely need these shoes. Power walking or running for public transport do noy go hand in hand with high heels. Plus i'm not even trying to stay in the cold longer than i have to.  I still love my heels, i'm just saving them for non commuting occasions. I so want another pair of these brogues in a different colour. As a recovering shoe addict i am trying very hard to resist the temptation.  Blogging for me has been my therapy. Keeps me away from the online shoe stores, so instead of shopping i'm researching recipes, visiting other blogs, pinning. It's free shoe addicts therapy and has worked.lol.  Let's leave the shoe talk and talk about the individual cream cheese bundt cake.
Pounds cakes are lovely tasting cakes.  It's buttery interior is soft, moist and rich from the cream cheese, butter and eggs. This rich cream cheese pound cake is so flavorful and marries well with the delicous caramel glaze. Caramel lovers will love this glaze. It's decadent, rich, smooth, creamy, buttery and has that wonderful vanilla flavour. Everything you want in a caramel glaze.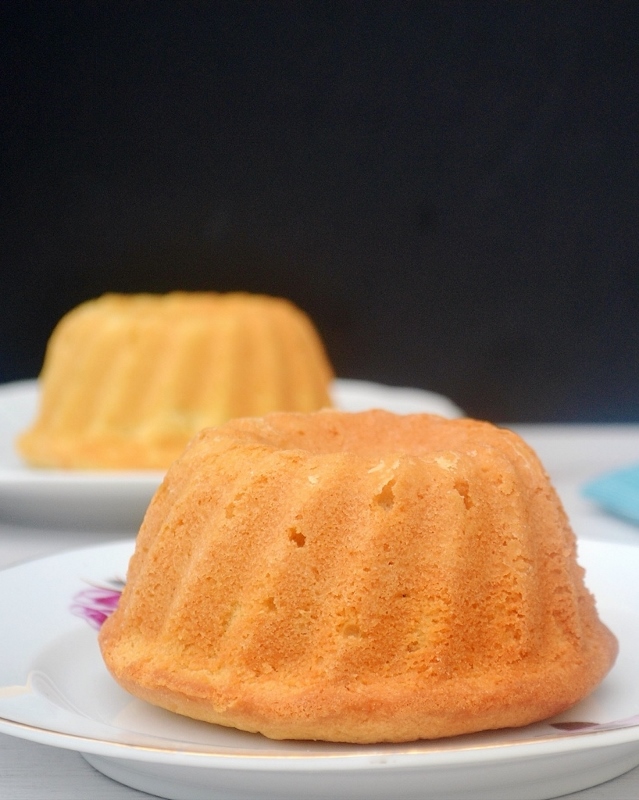 After photographing the cream cheese pound cake, i sent it off to work with my Mr. the next day.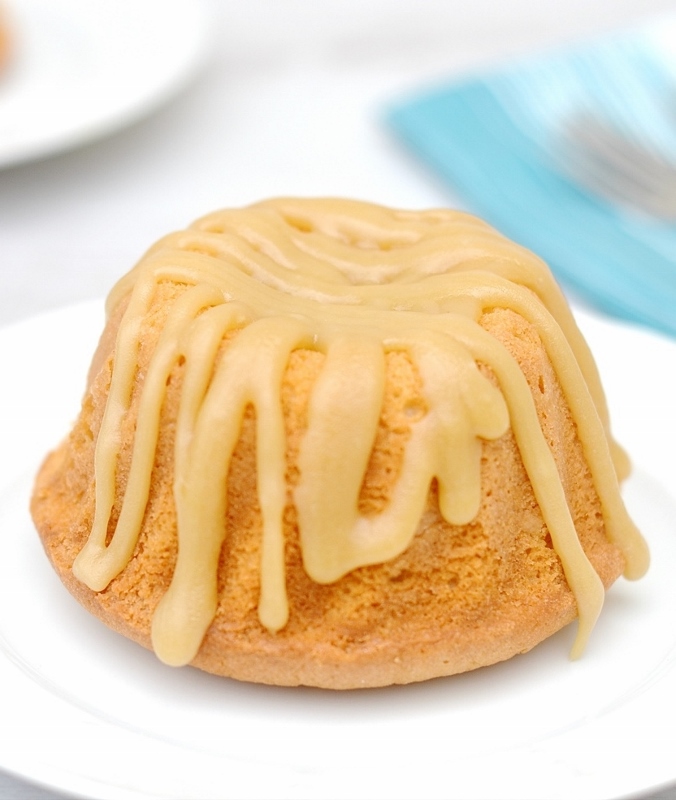 The wasn't even a crumb left in the cake tin i sent the cake in. I can take that as evidence that liked the cake. One of his work mates commented at how moist the cake was.
This cream cheese pound cake recipe can be doubled to make and used to make a large bundt cake.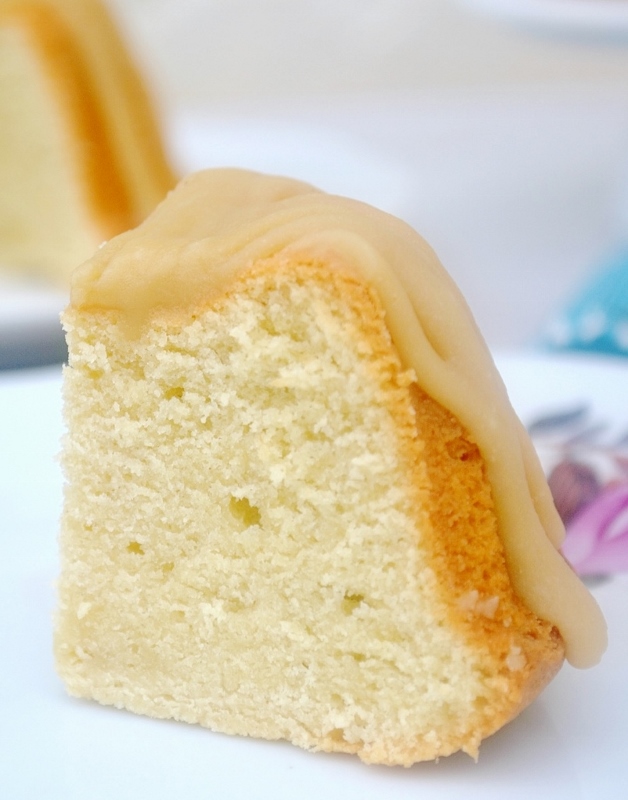 Mini Cream Cheese Pound Cakes with Vanilla Caramel Glaze
Ingredients
Mini Cream Cheese Bundt Cake

180g (3/4 cup) butter, room temp
250g (11/4 cup) caster sugar
112g (4 ounce) cream cheese, room temp
3 eggs
180g (11/2 cup) plain or all purpose flour
2 teaspoons vanilla extract

Caramel Glaze

60g (1/4 cup) butter, chopped
90g (1/2 cup) brown sugar, lightly packed
1/4 teaspoon salt
80ml 1/3 cup double cream
100g (1 cup) icing sugar, sifted
Instructions
Mini Cream Cheese Bundt 
Preheat oven to 160 degrees Celsius. Generously butter 12 mini bundt tin.
In the bowl of mixer cream butter and cream cheese until light,  then gradually add sugar and beat until fluffy, about 5 minutes.
Add eggs one at a time, beating well after each addition.
At a low speed add flour and mix until combined. Add vanilla
Divide batter between mini bundt  and smooth top with spoon  Bake for 30 minutes or  until a toothpick inserted in centre of cake comes out clean.
Allow to the cakes to cool in tins, then remove and invert on cooling rack with tray underneath.
Caramel Glaze
Place chopped cubed butter, brown sugar, cream and salt in a saucepan over a medium heat.
Stir until everything melts together. Bring to a full rolling boil still stirring, then take off the heat.
Leave mixture to cool in saucepan for 5 minutes. Stir in vanilla, then beat using a whisk sifted icing sugar.
Immediately drizzle glaze over cooled cake. Leave glaze to set .
Notes
Cake will keep for 5 days in a air tight container 
Recipe adapted from All Recipes
3.1
https://bakesbychichi.com/mini-cream-cheese-pound-cakes-with-vanilla-caramel-glaze/