Decadent Chocolate Salted Caramel Truffle Cupcake. Chocolate cupcake with a chocolate salted caramel centre and frosted with chocolate ganache buttercream.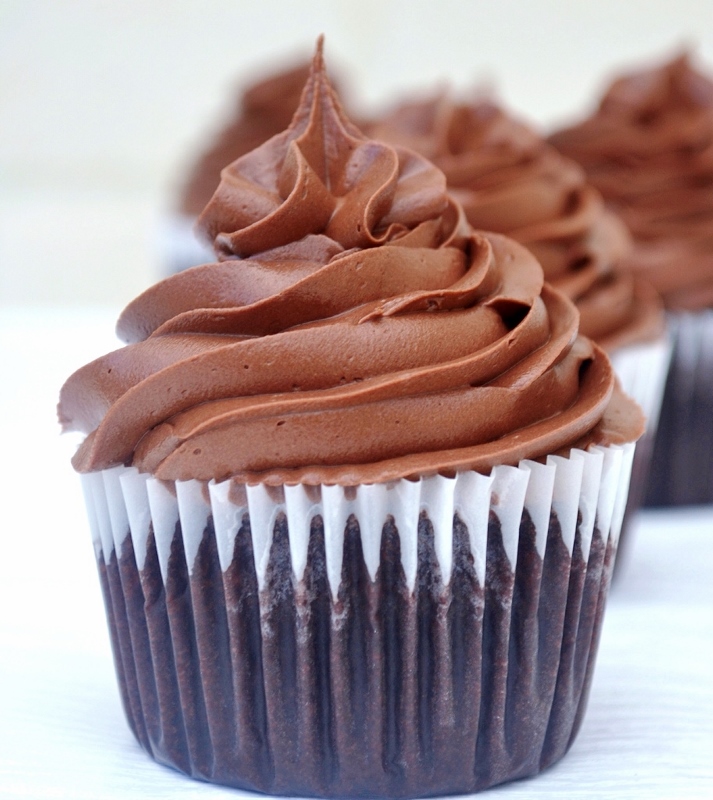 It was my birthday over two weekends and i'm a year older. Do not even ask me how old i am, lol. My birthday or born day as i sometimes call it was fantastic. Birthday celebrations began the night before my actual birthday. Laughs, drinks and plenty of dancing. At some point during the night my shoes came off. Sometimes i question my love for high heels. Any heel less than 5 inches is not acceptable. The higher the better. After hours of dancing, the pain becomes real. So it's midnight and officially my birthday and my family and friends that singing happy birthday. I'm thinking yay , my cake is coming. I look and see my Mr. holding my birthday cake .The cake that was ordered by my friend Kojo, supposedly a colleague.  The look on my face was priceless, i was told. I was tricked, tricked i say into baking and decorating my own birthday cake. I am plotting my revenge on all them. All in all i had a fantastic birthday.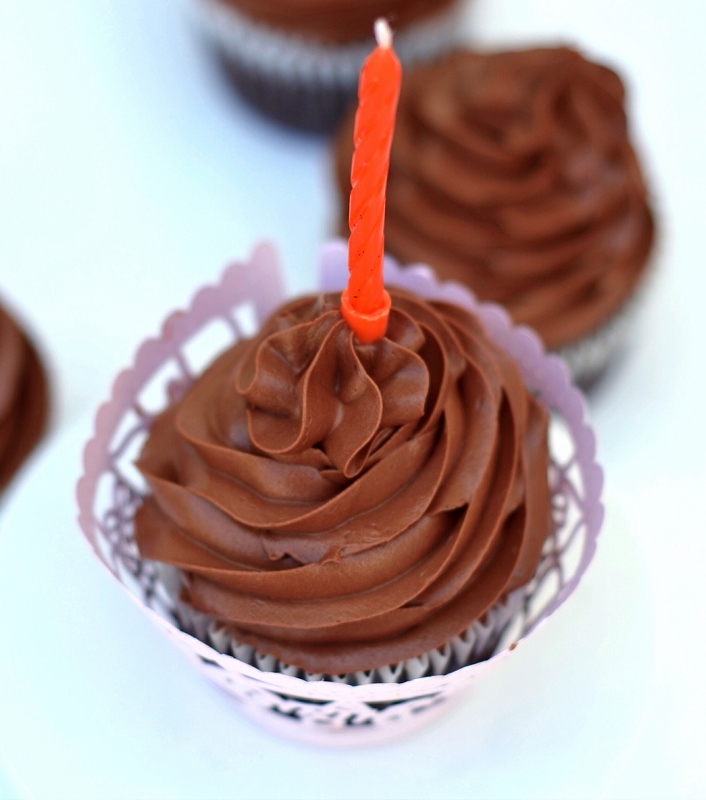 Now let us take about these beauties. Rich, dark, moist not overly sweet chocolate cupcakes. Chocolate has got to one of my weakness and these beauties are chocolate personified.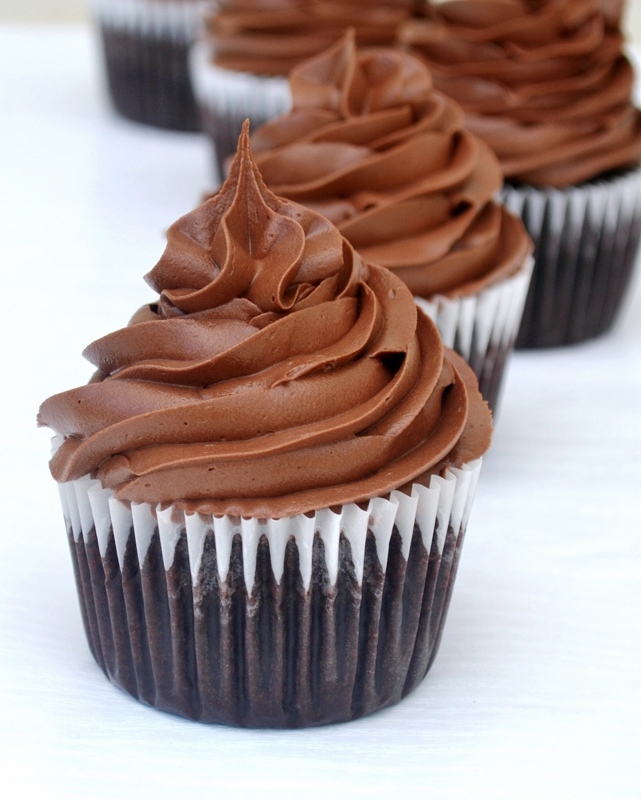 Recipe for these cupcakes couldn't be simpler. It is a one bowl recipe, with dry ingredients sifted into a bowl and then wet ingredients added . Using good quality cacao powder enhance the flavours of the cupcakes. The frosting contained a melted chocolate and cocoa powder, whipped for 5 minutes to give a fluffy texture. Not forgetting the chocolate salted caramel centre. This is the ultimate chocoholic cupcake. Pure decadence and indulgence.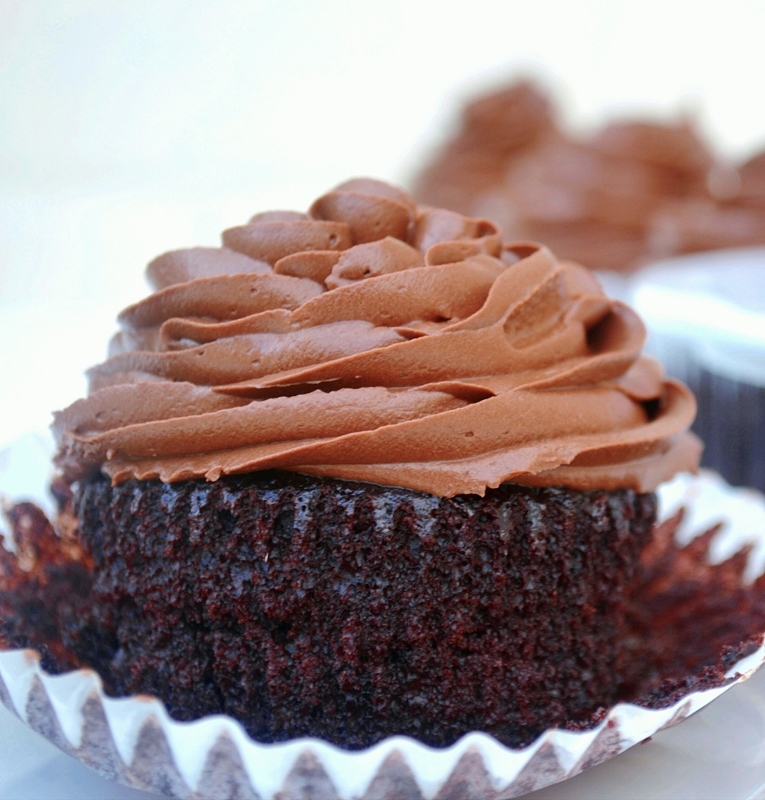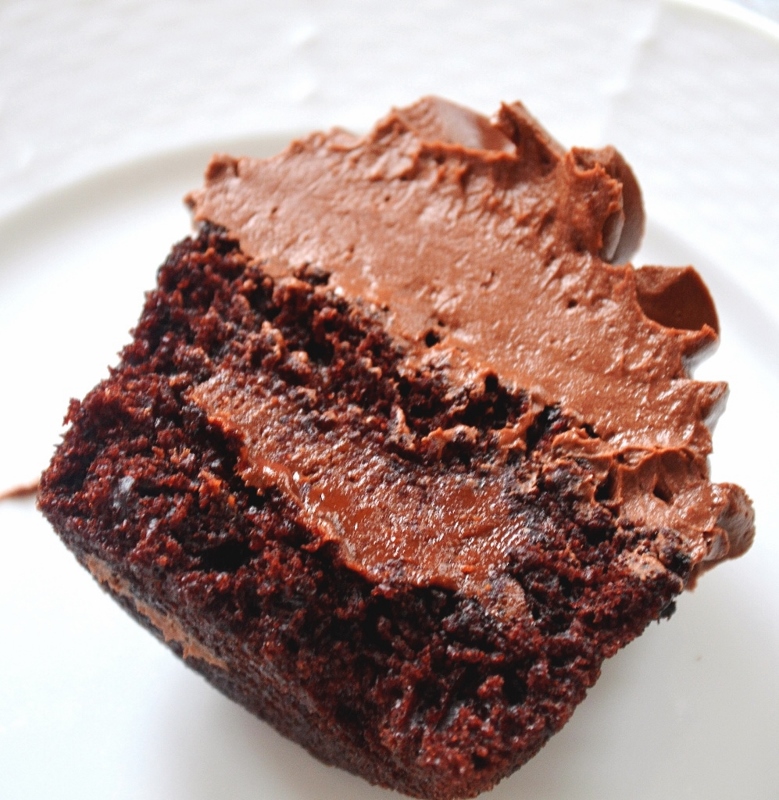 Chocolate Salted Caramel Truffle Cupcakes with Whipped Ganache Buttercream
Ingredients
Chocolate Cupcakes

105g (3/4 cup plus 2 tablespoons) all purpose or plain flour
200g (1 cup) caster (superfine) or granulated sugar
60g (1/2 cup) cocoa powder
3/4 teaspoons bicarbonate of soda
3/4 teaspoon baking powder
1/2 teaspoon salt
1 egg
60ml (1/4 cup) sunflower oil
2 teaspoons vanilla extract
120ml (1/2 cup) milk
120ml (1/2 cup) hot coffee

Salted Caramel Truffles

200g milk or dark chocolate
150g (1/2 cup) salted caramel sauce (recipe)

Whipped Ganache Buttercream

240g (1 cup) unsalted butter, room temperature
100g (1/2 cup) trex or crisco
400g (4 cups) icing sugar
120g (1 cup) cocoa powder
200g chocolate
60ml (1/4 cup) whipping cream
2 teaspoons vanilla extract
Instructions
For the cupcakes
Preheat oven to 160 degrees Celsius. Line muffin tin with paper liners.
In the bowl of your stand mixer sift together cocoa powder, sugar, flour, bicarbonate of soda, baking powder and salt.
In a measuring jug or bowl combine eggs, oil, milk and vanilla extract. Add liquid mixture to flour mixer and beat on medium speed until smooth and incorporated. Stir in hot water.
Fill each liner 2/3 full and bake for 20 - 25 mins or until a toothpick inserted in the centre comes out clean. Let cupcakes cool in pan for 5 minutes before removing to cooling rack to cool completely.
For salted caramel truffles
Chop chocolate up and place in a heat proof bowl over simmering water, making sure the bottom of the bowl does not touch the water
Stir chocolate until completely melted. Remove from heat and stir in salted caramel sauce.
Refrigerate until thickened.
For whipped chocolate buttercream
Put chocolate in a bowl and microwave at 30 second bursts until melted. Set aside and let cool to room temperature.
In the bowl of stand mixer or using a hand mixer beat butter and trex until creamy about 3 minutes.
Sift in icing sugar a cup at a time and beat.As frosting thickens add cream and beat until frosting is light and fluffy
Beat in vanilla extract. Then add melted chocolate and cream and beat until evenly incorporated,
Increase speed of mixer and beat until buttercream is smooth, about 5 minutes.
To assemble cupcakes
Scoop out a little bit of the centre of the cupcake. Fill the cupcakes with a tablespoon of the cooled chocolate salted caramel truffle. Using a piping bag with a 1M tip, pipe swirls on cupcakes with whipped chocolate ganache buttercream, covering filled area.
3.1
https://bakesbychichi.com/chocolate-salted-caramel-truffle-cupcakes-with-whipped-ganache-buttercream/